The Leader in Enriching Cultural Experiences since 1958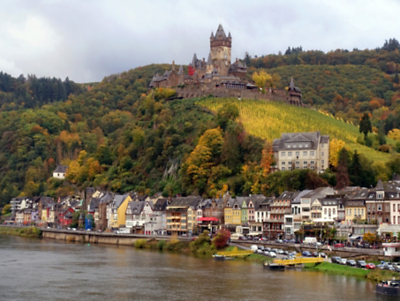 2019 Grand Prize Winner
Larry Schroeder, 4-time traveler
Longmont, CO
The majesty of Germany's Cochem Castle and the charming town below was captured during The Seine: Paris to Normandy River Cruise.
Comments from the judges: We love the way the colors of the trees are reflected in the colors of the buildings—it's what drew us into this photo. The photo depicts the classic romantic beauty of Germany and makes us feel as if we are cruising down the Mosel too.
2019 Travelers Winner
Donna Taylor, 10-time traveler
Manteno, IL
During Spain & Portugal in Depth, these travelers were caught in a moment of joy and excitement as they practiced bullfighting.
Comments from the judges: We enjoy the happiness and playful nature that we can feel through this photo. It's contagious. The travelers are completely immersed in the experience and aren't taking themselves too seriously.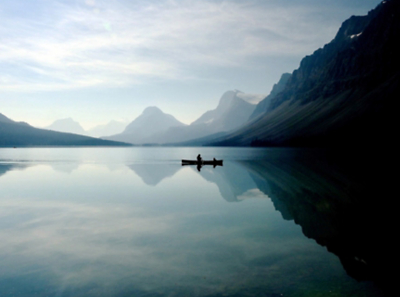 2019 Nature Winner
Alice Clark, 4-time traveler
State College, PA
Snapped during Enhanced! Best of the Canadian Rockies: Calgary to Vancouver, this serene shot perfectly captures a calm moment on the lake.
Comments from the judges: While this landscape is photographed a lot, we like how the canoe adds something new to the scene. We love the monochromatic coloring, the framing, and the overall tranquil moment this traveler captured.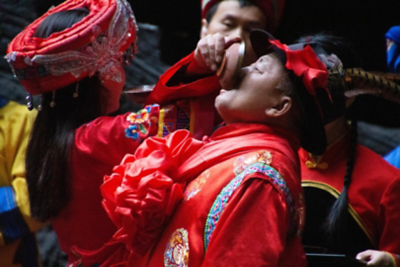 2019 Culture Winner
Patricia Kiefer, 2-time traveler
Manhattan Beach, CA
The Tribe of the Three Gorges takes part in a joyous wedding celebration, photographed during China & the Yangtze River.
Comments from the judges: This photograph is unique because it captures an authentic moment that's not posed. It demonstrates a tradition that is not often seen by tourists, showcasing the experience of traveling with Grand Circle.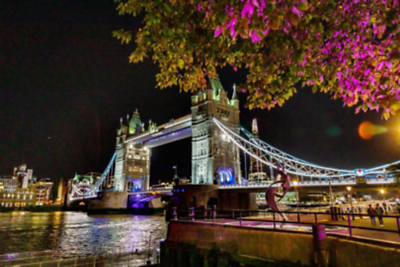 2019 Scenery Winner
Vicki Leopold, 2-time traveler
Fayetteville, GA
London's Tower Bridge is illuminated in shades of purple during England, Scotland & Wales
Comments from the judges: This photograph stood out because of the way color is used to make a commonly photographed place look very different. We like the uniqueness of the nighttime shot and the way the tree is used to frame the bridge.
You're receiving this message because your web browser
is no longer supported
We recommend upgrading your browser—simply click the button below and follow the instructions that will appear. Updating will allow you to accept Terms and Conditions, make online payments, read our itineraries, and view Dates and Prices.
To get the best experience on our website, please consider using:
Safari (for Mac or iPad Devices)
Update Browser