The Leader in Enriching Cultural Experiences since 1958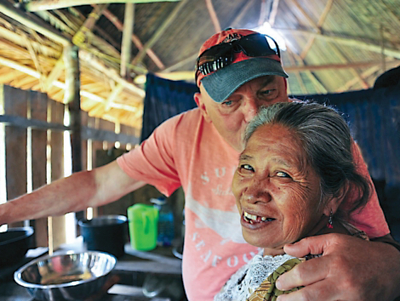 2015 Grand Prize Winner
Nese O Zinn, 7-time traveler
North Charleston, South Carolina
On Nese's Panama Canal Cruise & Panama: A Continent Divided, Oceans United cruise vacation, fellow traveler Donald shows his appreciation to their host after she demonstrates how to make chocolate from cocoa beans.
Comments from the judges: The overall grand prize winner was chosen because it captured a number of high marks on the judging scale. It not only shows the traveler and local woman having fun together—they are truly engaged—but it also shows a clear sense of place and great use of available light.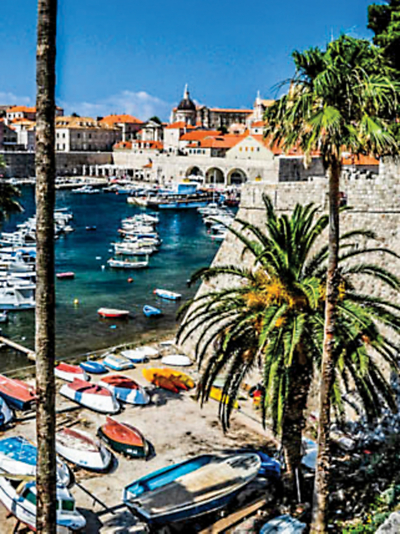 2015 Landmarks Winner
John Rhinehart, 7-time traveler
Alta Loma, California
Dubrovnik's Old Harbor on Dubrovnik & Beyond: From the Adriatic to the Alps.
Comments from the judges: This is a classic scene taken from a different vantage point. It shows a great use of color and framing to bring your eye to an iconic building in the city.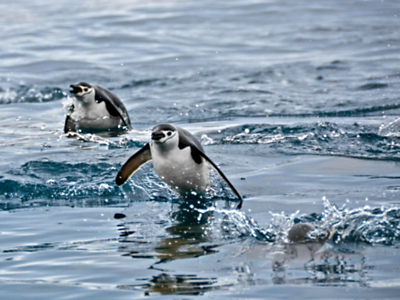 2015 Nature Winner
Nancy Ann Hilker Fortran, 14-time traveler
Parker, Colorado
Nancy Ann says, "Before experiencing Antarctica, I wasn't enthralled with penguins. Seeing them in their natural environment changed my understanding of this bird." Here, she captures porpoising chinstrap penguins on Antarctica's White Wilderness.
Comments from the judges: This is a whimsical, unexpected, fun image. It shows a skilled capture and you see the water droplets, but there is no blurriness.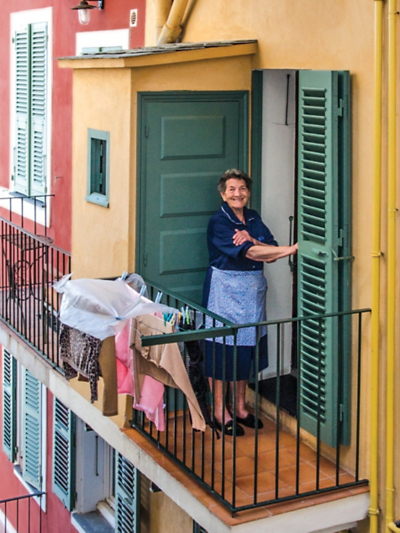 2015 Local People Winner
Ann O'Hagan, 29-time traveler
Ypsilanti, Michigan
After Ann asked this woman who had just finished hanging the laundry for a photo, she said, "Come sta?" (Italian for "How are you?"). The woman laughed in response and left. Ann only later realized that she was no longer in Italy. The image was captured on The Rivieras: France, Italy and the Isles.
Comments from the judges: This a true European scene—and the woman is engaged and pleasant. There's a great use of color.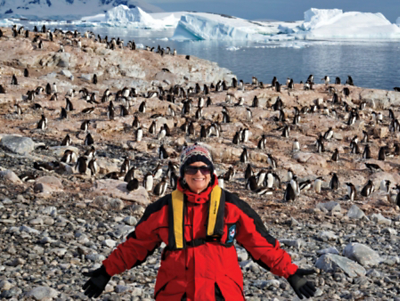 2015 Fellow Traveler Winner
Kimberly Burke, 7-time traveler
Brentwood, California
During Kimberly's Antarctica's White Wilderness cruise vacation, she shot this image of a fellow traveler amongst hundreds of penguins.
Comments from the judges: This photo shows how travelers can be completely immersed in their destinations. The traveler is clearly having a wonderful time.
You're receiving this message because your web browser
is no longer supported
We recommend upgrading your browser—simply click the button below and follow the instructions that will appear. Updating will allow you to accept Terms and Conditions, make online payments, read our itineraries, and view Dates and Prices.
To get the best experience on our website, please consider using:
Safari (for Mac or iPad Devices)
Update Browser