The Leader in Enriching Cultural Experiences since 1958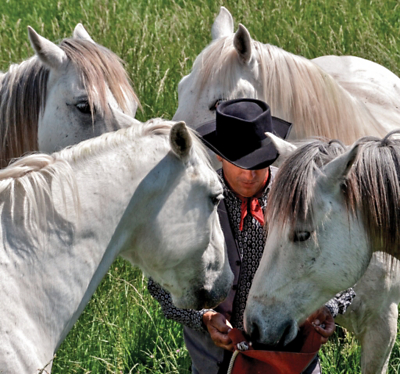 2013 Grand Prize Winner
Cindy Hummel, 13-time traveler
Billings, Montana
In the Camargue region of Southern France, a farmer tends to his horses—a prized breed found exclusively in this region—during our Cruising Burgundy & Provence to the Cote d'Azur vacation.
Comments from the judges: This special moment is captured beautifully with great composition and framing: the four horses are leading lines that draw your eye to the center of the photo. The colors also work very well, with the black hat surrounded by white horses, accented by splashes of red and green.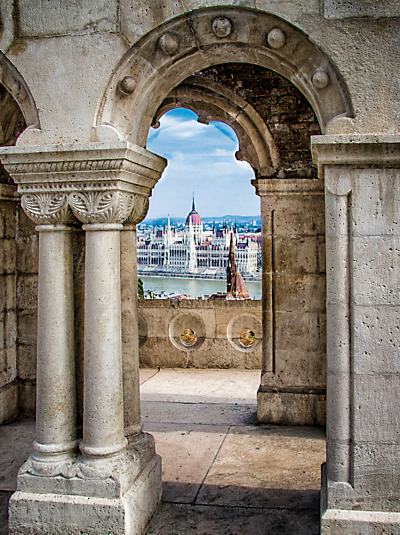 2013 Landmark Winner
Ann O'Hagan, 26-time traveler
Ypsilanti, Michigan
Budapest's Parliament is framed by an archway at Fisherman's Bastion—capturing two landmarks in one photo—during our Eastern Europe to the Black Sea vacation.
Comments from the judges: The photographer took the time to find a unique point of view—this is what makes a great photo. The framing and use of multiple planes give a sense of depth, and we see a lot of detail in the architecture.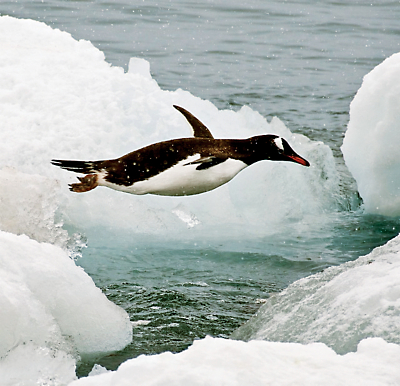 2013 Nature Winner
Paul Kaplan, 8-time traveler
Phoenix, Arizona
A Gentoo penguin takes a flying leap into icy waters during our Antarctica's White Wilderness vacation.
Comments from the judges: Wow! If this shot were taken just a second or two later, it would have lost its impact. We love the texture of the water and droplets in the air. This photo demonstrates the importance of timing, and being in the right place at the right time.
2013 Local Winner
Merrill Heit, first-time traveler
Massapequa Park, New York
Amidst the iconic wooden structures of Kizhi Island, a local woman looks up from her crafting and shares a smile during our Russia Revealed vacation.
Comments from the judges: The photographer waited until this woman was comfortable and relaxed. As a result, her expression is sweet, welcoming, and lovely. This, combined with the beautiful lighting, places you right there.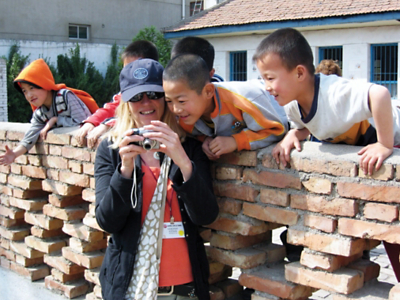 2013 Fellow Traveler Winner
Steve Malay, 4-time traveler
Cape Carteret, North Carolina
A Grand Circle traveler delights local schoolchildren with her digital camera during our China & the Yangtze River vacation.
Comments from the judges: This photo perfectly captures what traveling with Grand Circle is all about. It shows excitement and enthusiasm for connecting with people—and we love that the kids are as excited as she is.
You're receiving this message because your web browser
is no longer supported
We recommend upgrading your browser—simply click the button below and follow the instructions that will appear. Updating will allow you to accept Terms and Conditions, make online payments, read our itineraries, and view Dates and Prices.
To get the best experience on our website, please consider using:
Safari (for Mac or iPad Devices)
Update Browser