The Leader in Enriching Cultural Experiences since 1958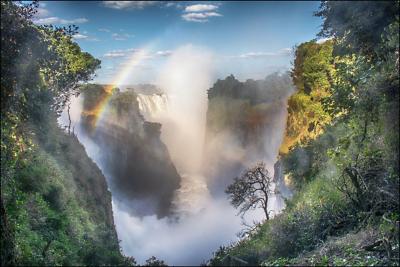 2014 Grand Prize Winner
Merrill Heit, 3-time traveler
Massapequa, Park, New York
An unexpected delight appeared across this mighty scene during a walk on our Victoria Falls, Zimbabwe post-trip extension to Highlights of South Africa.
Comments from the judges: Merrill captured this moment brilliantly by framing with the lush surrounding greenery to draw your eyes to the falls. With the mist, rainbow, and sunlight all coming together, this photo features beautiful light and wonderful depth and texture.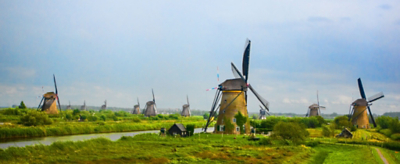 2014 Landmarks Winner
Bonnie Smith, 6-time traveler
Goodlettsville, Tennessee
Kinderdijk's collection of 19 windmills gave us a storybook view of a Holland landmark on our Romance of the Rhine & Mosel River Cruise.
Comments from the judges: We liked how this shows us all the windmills in the distance, but features one as the main focal point. The colors in this image really pop, and Bonnie did a nice job capturing this in panoramic—it wouldn't have been nearly as impactful in landscape..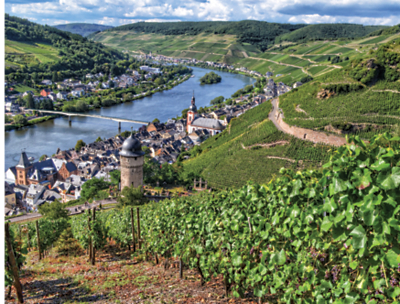 2014 Nature Winner
Michael Biggs, 2-time traveler
Sun City West, Arizona
The hillside vineyards of Zell, Germany, gave us a wonderful vantage point of town along the Mosel on our Romance of the Rhine & Mosel vacation.
Comments from the judges: This could be straight from a fairytale! Michael made good use of the lines created by the road and the vines from the corner of the frame to draw attention to the river. The contrast of the vineyard, town, and river is delightful.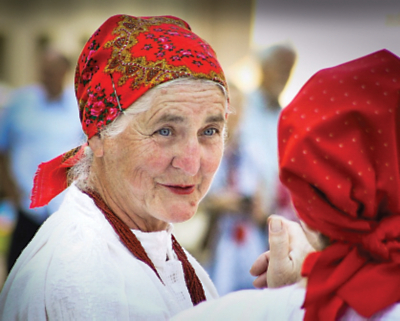 2014 Local People Winner
Wayne Chen, 2-time traveler
Southborough, Massachusetts
Two friends in traditional Croatian dress, who stopped to chat while on their way to the local market, caught our eye on during our Hidden Gems of the Dalmatian Coast & Greece vacation.
Comments from the judges: We loved the selective focus, which brings all the attention to her face, and a great pop of color. Wayne captured a simple, impactful image of an authentic moment.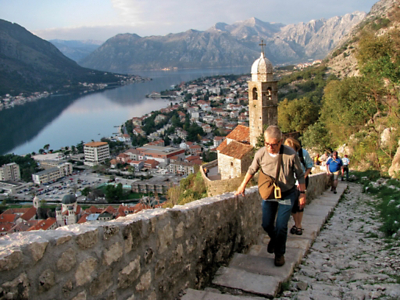 2014 Fellow Traveler Winner
Mary Roosth, 22-time traveler
Rockwall, Texas
One of our fellow travelers, Don Ellis, lead the way up the steep Kotor Wall during our time in Croatia on our Hidden Gems of the Dalmatian Coast & Greece Small Ship Cruise Tour.
Comments from the judges: This is an excellent example of how some of the best moments are caught, not posed. Mary captured a moment of real exploration in a photo that also showcases the depth of this landscape.
You're receiving this message because your web browser
is no longer supported
We recommend upgrading your browser—simply click the button below and follow the instructions that will appear. Updating will allow you to accept Terms and Conditions, make online payments, read our itineraries, and view Dates and Prices.
To get the best experience on our website, please consider using:
Safari (for Mac or iPad Devices)
Update Browser