Affinity Program
Find your travelers in civic groups, religious groups, alumni associations, gated communities, business associations, or local clubs. Organize an exclusive voyage for your group on one of our River Cruises. No matter the trip, you'll earn CASH for your organization, while providing educational and cultural experiences for your members.
Want to learn more about the benefits of our Affinity Program? Contact your group's District Sales Manager for more details.
Affinity Program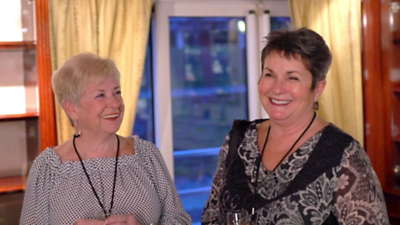 Earn CASH for your organization, while providing unique experiences for your members.
What we can do for you
Our Group Leaders come from all walks of life—but they all share a passion for travel. And all of our Group Leaders appreciate the benefits they and their travelers receive with Grand Circle. Become a Group Leader with us and you'll enjoy …
Personal assistance from our Group Sales Team.
As the Group Leader, you'll be assigned a Sales Representative and a Service Representative to help you through the process of getting your organization to reserve a trip.

Reserved space on your preferred departure.
Once you've chosen the destination, we'll reserve the space for you. That way, you'll have ample time to get your members together, without the worry of losing your space!

Personalized flyers and videos.
We'll create personalized flyers and web links, unique to your group. As a Group Leader, this material can be sent to the members of your organization, to help you provide them with information about your trip. View a sample flyer to see what we can do for you.

Access to exclusive group-travel offers.
We'll notify you of offers available only to Group Leaders and not the general public.
Call us toll-free at 1-800-597-2452
Call us to reserve your next vacation
1-800-221-2610