The Leader in Solo-Friendly Travel
Free or low-cost Single Supplements on ALL vacations
How do you dream of exploring the world? Would you chart your course for British coastal villages … witness mighty lions in the South African wild … or practice German while sipping coffee in a local home? We believe that solo travelers shouldn't have to pay a heavy premium to make those dreams a reality. When you choose Grand Circle as your travel partner, you'll embark on the richest, most authentic world discoveries—all with the best value and lowest solo travel prices in international travel, guaranteed. In the company of like-minded American travelers, and with a local expert by your side from the beginning of your trip to the end, you'll feel safe and comfortable as you make life-changing memories.
---
Hear from a solo traveler as she shares some of the reasons she explores the world with Grand Circle Cruise Line and Grand Circle Travel.
---
Why travel solo with Grand Circle?
You'll never pay more—guaranteed
Benefit from FREE Single Supplements on Grand Circle Travel Land Tours, and FREE or low-cost Single Supplements on Grand Circle Cruise Line vacations. Enjoy FREE Single Supplements on each of Grand Circle's optional trip extensions. And with our NEW Best Price Guarantee, we promise you won't find a lower price on a comparable trip for Americans—if you do, we'll match it.
You're on your own—but never alone
Our expert, local Program Directors excel at welcoming solo travelers into the group, fostering connections with fellow travelers, and sharing the perspectives that only an insider would know. Each accompanies you and your group of American travelers from the beginning of your trip to the end. And with 36 regional offices around the world, your safety and peace of mind is ensured at all times.
Travel with like-minded American travelers
Three out of ten Grand Circle travelers join us solo. A natural camaraderie develops among people who share your love of new countries and cultures. And with our focus on experienced American travelers, many solo travelers have told us that they feel like part of a big family in no time at all, with ready companions for free time, meals, and more.
More authentic, immersive discoveries
Explore the highlights you've dreamt of plus hidden gems you couldn't have imagined. Your Program Director will take you deeper into the heart of your destination with our exclusive Discovery Series events. You focus on savoring each bite of a Home-Hosted Dinner with a local family, exploring village markets, and candidly discussing controversial topics with your Program Director. We'll handle all of the details.
Get inspired by our most popular trips among solo travelers.
Our intrepid solo travelers have journeyed around the world, but these are a few of their favorite itineraries. Explore them for yourself by watching the videos below.
The Great Rivers of Europe
16-day River Cruise
Watch Video
The Rivieras: Italy, France & the Isles
16-day Small Ship Cruise Tour
Watch Video
Ireland in Depth
14-day Land Tour
Watch Video
Old World Prague & the Blue Danube
13-day River Cruise Tour
Watch Video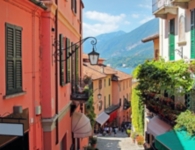 Hidden Gems of the Dalmatian Coast & Greece
16-day Small Ship Cruise Tour
Watch Video
Spain & Portugal in Depth
14-day Land Tour
Watch Video
Frequently Asked Questions
What Single Supplement will I have to pay with Grand Circle?
Aboard Grand Circle Cruise Line's fleet of award-winning ships, we offer several Single Supplement options. A limited number of FREE Single Supplements are available on our 50-passenger Mediterranean small ships—otherwise, our low-cost Single Supplements start at $545 on Small Ship Cruise Tours and River Cruise vacations. With Grand Circle Travel, Single Supplements are FREE on all Land Tours—and our Norwegian Coastal Voyage Cruise Tour features a low-cost Single Supplement starting at $995. And whatever your preferred travel style, you'll benefit from FREE Single Supplements on every Grand Circle optional trip extension.
Will you help me find a roommate?
Yes. When you take advantage of our FREE Roommate Matching Program, we'll help you find a same-gender roommate. And if we're unable to find a match, your Single Supplement is FREE.
Will you help me prepare for my trip?
Absolutely. When you reserve your vacation, you'll receive detailed information about your destination, the Grand Circle travel experience, suggested reading and movies, and more. What's more, your Program Director will reach out prior to your departure—so that you can share your hopes and special requests for the vacation ahead.
Can I connect with travelers before my trip?
Yes. Please visit our active online "Community" section of our website to connect with other travelers within our Travel Forum, and then join us on Facebook!
What kind of support will I receive when I'm on my trip?
You'll be in the hands of our expert local Program Directors, who strive to make every traveler—especially solos—feel welcome, comfortable, and included. Whether you need help ordering a meal at a local restaurant or wish to pursue special interests, your Program Director will be ready and happy to assist you.
"… when people ask me how I am able to travel alone, I say: 'I'm not traveling alone.
I'm traveling with Grand Circle.'"
Susan Hillman
16-time traveler
Placientia, California
Call us to reserve your next vacation
1-800-221-2610