101 Tips for Women Travelers
Request your FREE copy of 101 Tips for Women Travelers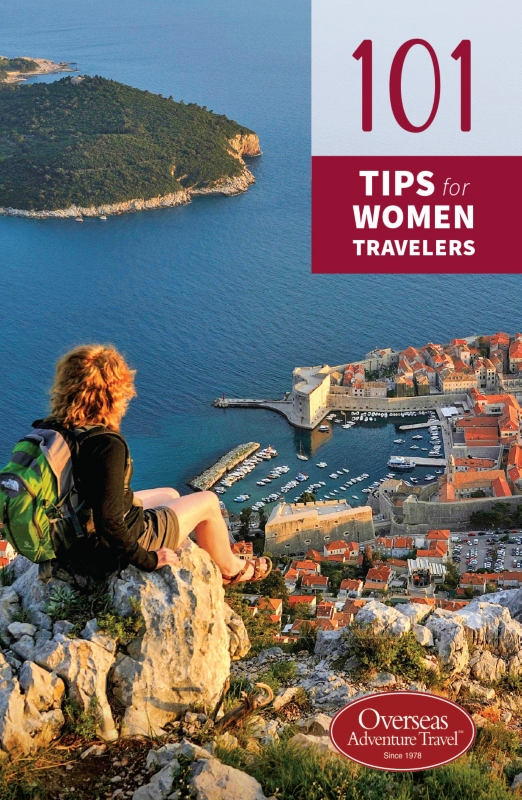 Our free 101 Tips for Women Travelers booklet features advice from our seasoned travelers, staff, and Trip Experience Leaders from around the world. In this updated version, we've included a new destination section featuring regionally focused tips for our most popular O.A.T. adventures. Whether you've explored several continents or just received your first passport, 101 Tips for Women Travelers will help you make the most of your journey and have you traveling like a pro—wherever it takes you.
To receive a free copy of our softcover book in the mail, please fill out the information to the right. Or, simply click here to view this booklet online. Happy reading—and planning!
Request your Copy
101 Tips for Women Travelers contains tips on a variety of topics, including:
Packing
Health & hygiene
Currency
Going Solo
Photography & digital resources
Restaurants, museums, and activities in O.A.T. destinations
Book recommendations
Inspirational quotes from our travelers
To learn more, call 1-800-955-1925 to speak with a Travel Counselor.