Current Travel Trends
See fellow travelers' favorite adventures this week
1
15 DAYS - River Cruise Tour
TRIP EXTENSIONS

5 nights
3 nights
NEW FOR THIS WEEK!
2
16 DAYS - River Cruise
TRIP EXTENSIONS

3 nights
NEW FOR THIS WEEK!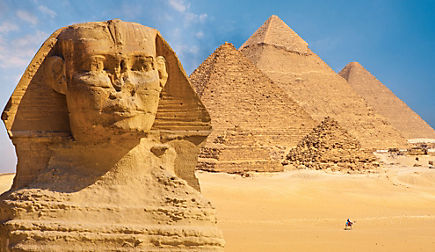 3
17 DAYS - Small Ship Adventure
TRIP EXTENSIONS

5 nights
4 nights
NEW FOR THIS WEEK!
The Leader in Solo Travel
"I wasn't going to sit at home and just live without new experiences ..."
Inge Brockbank
3-Time Traveler
"World's Best"—5 years in a row!
Small Ships, Smaller Groups
Cruise in groups of 25 aboard our award-winning fleet of 24- to 98-passenger small ships
What's New in Harriet's Corner
What two countries occupy only .06% of the land on earth and yet still provide nearly 40% of all its wines?
Meet 12-year-old Mohammed of Jordan who provides for his family while his older brothers and father remain in Syria.
Where in the world does an ocean promenade literally sing to you, but never the same song twice?
Traveler Moments
Photos and videos taken by our travelers on their vacations