Current Travel Trends
See fellow travelers' favorite adventures this week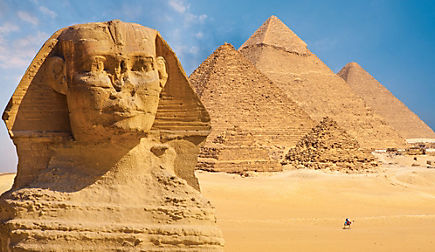 1
17 DAYS - Small Ship Adventure
2
16 DAYS - Small Ship Adventure
3
12 DAYS - Small Ship Adventure
The Leader in Solo Travel
"I wasn't going to sit at home and just live without new experiences ..."
Inge Brockbank
3-Time Traveler
"World's Best"—5 years in a row!
Small Ships, Smaller Groups
Cruise in groups of 25 aboard our award-winning fleet of 24- to 98-passenger small ships
NEW Small Ship Cruise Tour
What's New in Harriet's Corner
Enjoy a panoramic tour of Egypt's sights and people, from the Pyramids and the Sphinx to Karnak Temple.
Read an inspiring excerpt from Marie G.'s travel journal from her trip to Egypt in 2004.
In this episode of Metropolis, join host Julian Davison as he explores Venice, the city untouched by time.
Traveler Moments
Photos and videos taken by our travelers on their vacations