Group Travel Program
Grand Circle is committed to providing you and your group members with unforgettable, discovery-rich experiences. Explore the world with us and enjoy the best Group Leader compensation package in the industry. Our Group Leaders appreciate all the benefits Grand Circle provides—including the opportunity to travel FREE and to earn money for you or your organization.
Becoming a Group Leader is easy—simply choose one of our programs below to learn more.
Friends & Family Program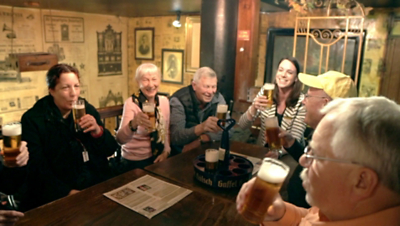 Travel FREE when you discover the world with your closest friends and family.
Learn more about our Friends & Family Program »
Affinity Program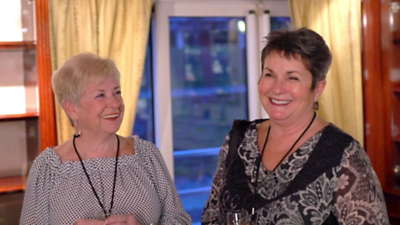 Earn CASH for your organization, while providing unique experiences for your members.
Learn more about our Affinity Program »
Group Travel Guide
The complete guide to traveling and earning as a Group Leader
Download Guide
"Our group has great fun together, especially celebrating birthdays and anniversaries while traveling. Most of us are around 70 years young, and on our most recent trip to Australia, we honored 68th, a 70th, and a 74th birthday! We found that the Aussie spirit provided ample occasions to celebrate life."

Dottie Moura
20-time traveler & Group Leader
San Leandro, California
Top Trips for Group Travelers
The Great Rivers of Europe
The Netherlands: Amsterdam • Germany: Cologne, Koblenz, Rudesheim, Heidelberg, Wertheim, Wurzburg, Bamberg, Nuremberg, Regensburg, Passau • Austria: Melk, Vienna
EXTEND YOUR TRIP
4 nights Pre-trip: Prague, Czech Republic
3 nights Pre-trip: Vienna, Austria
3 nights Pre-trip: Bruges, Belgium
Impressions of Italy: The Amalfi Coast & Tuscany
Italy: Rome, Sorrento, Chianciano, Montecatini
EXTEND YOUR TRIP
4 nights Pre-trip: Rome, Italy
4 nights Post-trip: Venice, Italy
Holland & Belgium in Springtime
Belgium: Antwerp, Ghent • The Netherlands: Veere, Kinderdijk, Rotterdam, Arnhem, Enkhuizen, Amsterdam
EXTEND YOUR TRIP
3 nights Post-trip: Berlin, Germany
3 nights Post-trip: Amsterdam, the Netherlands
3 nights Post-trip: Bruges, Belgium
Call us toll-free at 1-800-597-2452
Call us to reserve your next vacation
1-800-221-2610