Germany: Berlin, Potsdam, Wittenberg, Woerlitz, Leipzig, Torgau, Meissen, Dresden, Swiss Saxony • Czech Republic: Melnik, Prague
ABOARD OUR PRIVATELY OWNED 90-PASSENGER M/S RIVER ALLEGRO DESIGNED FOR AMERICAN TRAVELERS
16 Days from only $4395 including international airfare
FROM
$4395
16 DAYS
$275/DAY
including international airfare
15 DAYS FROM $3595 River Cruise Only
Pre-trip: Hamburg, Germany
3 nights from: $695 Single Supplement: FREE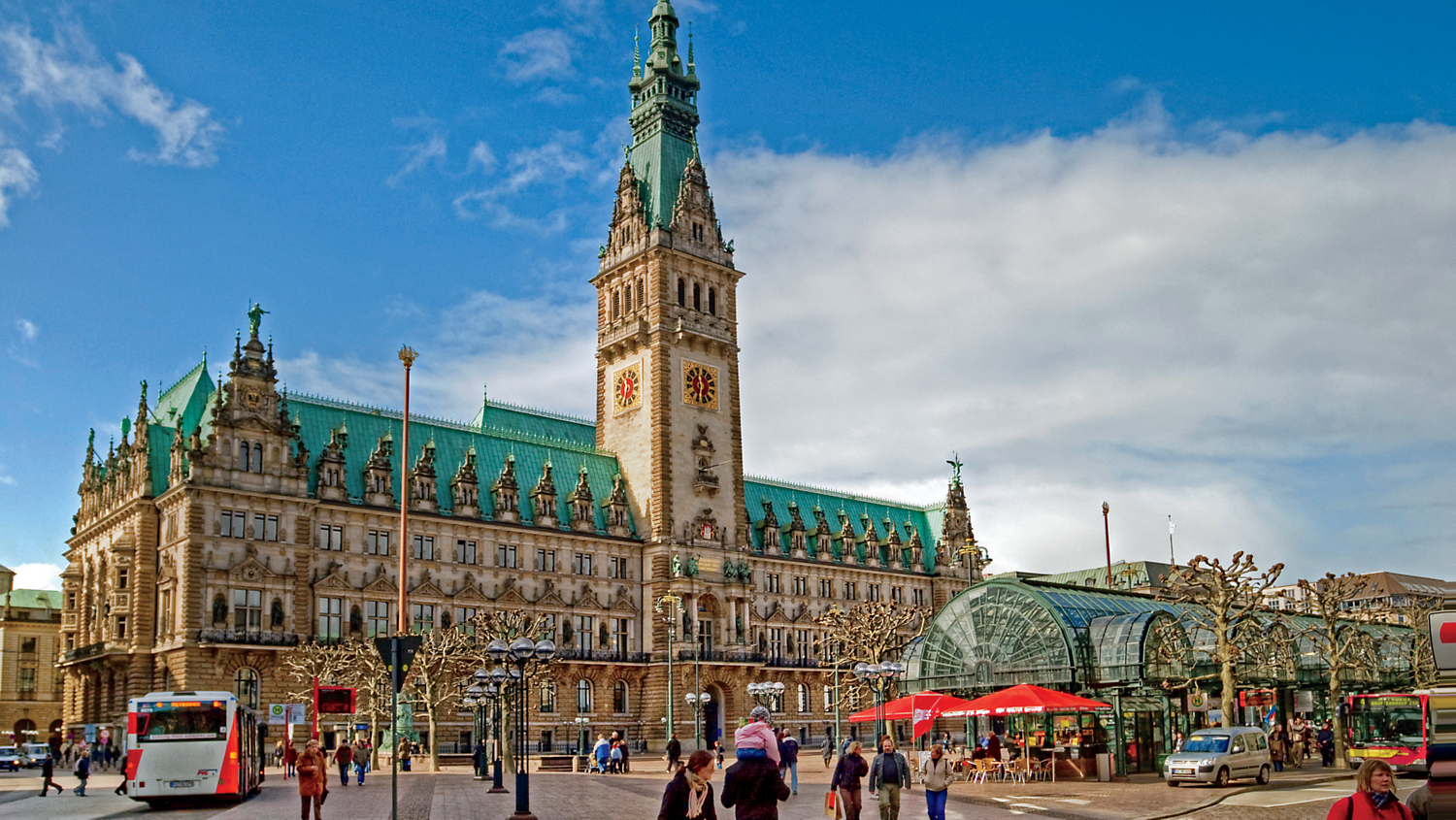 Hamburg is Germany's second-largest city—and its greenest. Nourished by the Elbe and studded with lakes and canals, Hamburg is as rich in natural beauty as it is in history and culture. You'll discover this Hanseatic port, as well as the historic town of Schwerin. You'll also enjoy ample time at leisure—whether you choose to explore maritime treasures or revel in the beauty of the city's parks, you'll find delights to suit every whim.
It's Included:

Accommodations for 3 nights
4 meals: Daily breakfasts and 1 lunch
Included tours: Hamburg • Schwerin
Dedicated services of a local Program Director
Gratuities for local guides and motorcoach drivers
All transfers
Depart the U.S. today on your flight to Hamburg, Germany. Please refer to your personal air itinerary for exact departure and arrival times.

Arriving in Hamburg, you'll be met at the airport and assisted to your hotel. After settling in, enjoy a vicinity walk to get to know the surrounding area. Later, get acquainted with your Program Director—who will accompany you throughout your trip—and fellow travelers over a Welcome Drink at your hotel.

Launch your discoveries of this historic seaport today with an included motorcoach and walking tour of the city's highlights, including the Altstadt (Old Town), which is anchored by the Rathaus (Town Hall), a 19th-century neo-Renaissance gem with 647 rooms and a jade-green copper roof. The Rathaus overlooks the Rathausmarkt, the plaza used for local festivals and ceremonial events. The surrounding Alstadt offers visitors a great window onto the past, with its narrow lanes lined with neo-Gothic and half-timbered homes from the 1700s, many still occupied by local families. After lunch on your own, the rest of the day is free to relax or to explore independently.

This evening, revel in the variety of dining options in this cosmopolitan city, perhaps choosing local favorites—from traditional comfort food dishes like pan-fried fish, to specialties that reflect ancient Hamburg's trade with Scandinavia, such as Rote Grutze (red berry summer pudding) or Labskaus (a one-pot dish of corned beef, mashed potatoes, and beets).

Day 4

Hamburg • Optional Village on the Elbe tour

Enjoy a full day at leisure in Hamburg. Many visitors enjoy the waterfront experience of St. Pauli, one of Hamburg's 105 quarters (districts), where you'll find the Landungsbrucken, a 660-foot long structure built of volcanic rock. Or, head 80 feet underground into the Alter Elbtunnel, which connects St. Pauli with the Steinwerder, a shipyard island. You might also experience the charms of the other body of water that defines this riverside city—Alster Lake, which is surrounded by local residences as well as a well-manicured park.

Or, join us for an optional Village on the Elbe tour. You'll transfer to Wedel, a charming river town on the right bank of the Elbe which cheerfully greets ships passing along between Hamburg and the North Sea. Here you will be joined by a local guide who will lead a walking tour. Then enjoy free time to relax, explore, or perhaps seek refreshments in a local cafe before returning to Hamburg this afternoon.

After breakfast at your hotel, transfer by motorcoach to Schwerin, the capital and largest city of the northern German state of Mecklenburg-Vorpommern. The town is best known for Schwerin Castle, located on an island in the lake of the same name, and the Gothic-style Schwerin Cathedral. You'll enjoy an informative stroll of the city, followed by free time to explore on your own.

After lunch in a local restaurant, you'll transfer to Berlin, where you will join your fellow travelers on Day 2 of your Essence of the Elbe: Berlin, Dresden & Prague River Cruise Tour.
Please note: Hamburg is a pre-trip extension on the Berlin to Prague itinerary and a post-trip extension on the Prague to Berlin itinerary. This extension may not be available on all departures. Ask our Travel Counselors for details. Call 1-800-221-2610.