With colorful Viking history, modern capital cities, and breathtaking natural landscapes, Scandinavia is quickly becoming a top destination among avid world travelers. In fact, Norway, Finland, Denmark, and Sweden have all recently been named top places to visit by the New York Times and Travel + Leisure. That's why we're proud to offer two popular Small Ship Adventures that visit this must-see region. While one focuses on scenery and small villages, the other offers a broader look at seven countries. Both boast ample opportunities to connect with locals and explore little-known destinations. Read on to discover the trip that's right for you, then call 1-800-955-1925 today to reserve.
13-day Small Ship Adventure
On this adventure, you'll not only explore Nordic capitals like Copenhagen, Helsinki, and Stockholm, but you'll also venture to little-known destinations like Ronne—a Danish vacation spot unknown to Americans—and Visby, and medieval Swedish town on an island that only small ships and planes can access. Plus, you'll visit revolutionary Poland and Latvia, onion-domed Estonia, and imperial St. Petersburg, for an all-encompassing journey to seven countries.
Highlights of this trip include:
Ronne: With its cobbled streets and half-timbered homes, the port city of Ronne is an attractive choice for Danes on holiday—with an attractive cottage industry to match. On Day 4, you'll discover the significance of ceramics here during a visit to Hjorths Fabrik—a museum dating back to 1858 brimming with vases, dishes, pots, and more.
Gdansk: Today a pastel-hued oasis, Gdansk was once a hotbed of world conflict, serving as both the flashpoint for World War II and the crucible of Europe's anti-communist revolution. You'll enjoy first-hand insights into the city's revolutionary spirit when you join residents for a Home-Hosted Lunch on Day 5.
Visby: Located on the tiny island of Gotland, and only accessible by plane or boat, the medieval port of Visby is one of Sweden's hidden treasures, which you'll explore on Day 6. Known as the "City of Ruins and Roses," it boasts both a 13th-century Ring Wall, as well as homes adorned in flowerboxes.
Riga: A jewel box of Art Noveau architecture, Riga is perhaps best known for its ornate cityscape. But as you'll discover during your two-night stay, Latvians are multi-talented artists—song and dance also play a significant role in local culture, which you'll discover on Day 8 during a folk song and dance performance.
St. Petersburg: See Peter the Great's ultimate vision brought to life as you explore St. Petersburg over the course of two days. This canal-laced city full of opulence and splendor, from the Hermitage Museum's Hall of Twenty Columns to the gilded dome of St. Isaac's Cathedral, both of which you'll witness on Day 10.
Trip Details
Months of operation: April-October Countries visited: 7—Denmark, Poland, Sweden, Latvia, Estonia, Russia, Finland Included tours: 9—including city tours of Copenhagen, Stockholm, and Helsinki, as well as visits to the Hermitage Museum and Solidarity Museum Exclusive Discovery Series events: 6—Royal family discussion • Ceramic museum visit • European Solidarity Center visit • Home-Hosted Lunch • Rigan folk show • Latvian Independence discussion Included meals: 34—12 breakfasts, 10 lunches, 12 dinners Ship: 89-passenger M/V Clio or 98-passenger M/V Corinthian (both owned and operated by Grand Circle Cruise Line) Days on ship/days on land: 10/2 Group size: 4 groups of no more than 25 Optional trip extensions: 2
Copenhagen, Denmark—3 nights
Stockholm, Sweden—3 nights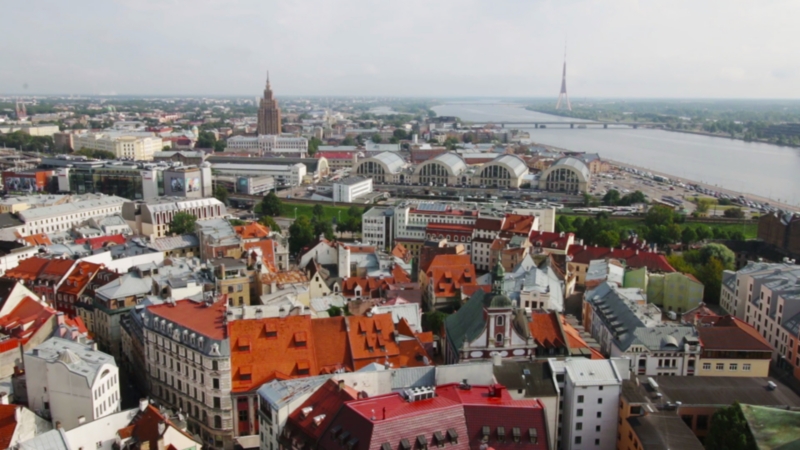 Watch Video
View Itinerary
16-day Small Ship Adventure
Follow in the wake of the Vikings as you chart a course for the Arctic Circle aboard a local ship that is an active part of Norway's maritime heritage. On this adventure, you'll witness a pristine landscape of rugged mountains, narrow ocean inlets, and vivid blue fjords along the way, while stopping in off-the-beaten-path ports where local traditions still thrive. Upon arrival in Finland, you'll spend an afternoon with a Sami family, indigenous people who have lived in the Lapland since prehistoric times.
Highlights of this trip include:
Flam: Ride aboard the vintage Flam Railway train with your small group on Day 5, and pass some of the most stunning scenery that Norway has to offer, including snowcapped mountains, cascading waterfalls, and glacial ravines.
Bergen: In the 14th century, Hanseatic merchants transformed Bergen into an active port and Norway's capital and largest city. Fish were shipped through Bergen to Dutch, English, and German merchants. We'll discover the region's fishing industry and Norway's controversial whaling and seal hunting history on Day 6.
Scenic cruising: Embark a Hurtigruten Norwegian Coastal Voyage Ship on Day 7 and sail for six nights along the scenic Norwegian coast, making your way towards the Arctic Circle. Along the way, step ashore in ports such as the medieval city of Trondheim and peaceful fishing villages like Rorvik.
Arctic Circle: Discover what lies beyond the famed latitude of 66° 33´. You'll visit Tromso, the port from which famous explorers like Roald Amundsen launched their epic journeys. You'll also discover the North Cape, Europe's northernmost point, which is home to hundreds of thousands of puffins, gannets, and cormorants, which you'll see on Day 12.
Lapland: Also called Samiland, Lapland spans parts of Finland, Norway, and Sweden. The Sami, known as the "people of the sun and wind," are known for their symbolic relationship with reindeer. Connect with their culture during a visit with a local family on Day 14, and learn how reindeer are a crucial mode of transportation and source of food and clothing.
Trip Details
Months of operation: May-September Countries visited: 2—Norway and Finland Included tours: 12—including city tours of Oslo and Helsinki; a ride on the vintage Flam Railway; and visits to the Polar Museum (to learn more about Arctic trapping) and the North Cape, Europe's northernmost point Exclusive Discovery Series events: 4—Whaling & seal hunting discussion • World War II cave shelter visit • Sami family visit • Home-Hosted Dinner Included meals: 38—15 breakfasts, 11 lunches, and 12 dinners Ship: 400- to 1000-passenger Hurtigruten Coastal Voyage Ship (chartered by Grand Circle Cruise Line) Days on ship/days on land: 6/9 Group size: 1 group of no more than 25 Optional trip extensions: 2
Copenhagen, Denmark—4 nights
Stockholm, Sweden—3 nights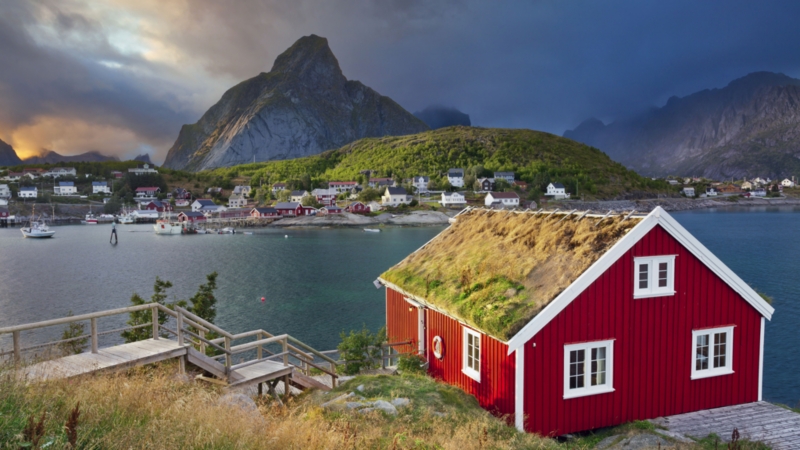 Watch Video
View Itinerary