Grand Circle Cruise Line is #1 for the FIFTH year in a row
Thanks to votes cast by travelers like you, Grand Circle Cruise Line was recently named the #1 "World's Best River Cruise Line" in Condé Nast Traveler's 2016 Readers' Choice Awards—for the fifth year in a row!
Now, we invite you to experience the same features that make our River Cruises so popular—including our local Program Directors, attentive crews, and discovery-rich itineraries—on a Small Ship Cruise Tour in 2017. No matter which one you choose, you'll see why Travel + Leisure magazine readers recently voted us among the Top 4 "World's Best" small ship cruise lines, including:
Small ships, small groups: Dock in unspoiled, off-the-beaten-path ports aboard our award-winning 24- to 98-passenger small ships, and enjoy authentic cultural connections as you explore in a small groups of no more than 25 travelers.
NEW travel choices: We recently added two vessels to our award-winning fleet, and are continually adding new Small Ship Cruise Tours to our lineup, to take you where you want to go.
Best solo travel value: We offer FREE or low-cost Single Supplements on all of our small ship vacations—and have recently added more solo space—so you don't have to pay a premium to explore the world.
Customization options: From personalizing your air itinerary to reflect your preferred airline and routing to maximizing your discoveries with a trip extension, we'll help you make your trip your own.
What part of the world interests you?
M/V Artemis
Travel on this ship on Hidden Gems of the Dalmatian Coast & Greece, and Treasures of the Aegean: Greek Island Cruise, Athens & Istanbul
M/V Arethusa
Travel on this ship on The Rivieras:
France, Italy & the Isles
M/S Provence
Travel on this ship on Cruising Burgundy & Provence to the Cote d'Azur
M/S River Allegro
Travel on this ship on Essence of the Elbe: Berlin to Prague
M/S Melody
Travel on this ship on Romance of the
Rhine & Mosel
Northern Europe
Grand Baltic Sea Voyage
14 days from $6395
Travel from only $457 per day
Including international airfare
Single Supplement: $1395
EXTEND YOUR TRIP
Maritime Jewels of the British Isles & Ireland
15 days from $6295
Travel from only $420 per day
Including international airfare
Single Supplement: $1395
EXTEND YOUR TRIP
Spain's Northern Coast & the Bay of Biscay
18 days from $6695
Travel from only $372 per day
Including international airfare
Single Supplement: $1095
EXTEND YOUR TRIP
Mediterranean
NEW Italy's Western Coast & Islands: A Voyage from Rome to Valletta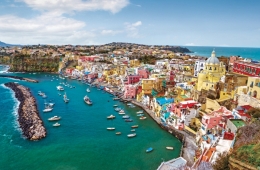 NEW Italian Coastal Odyssey: Hidden Italy, Sicily & Malta
27 days from $9590
Travel from only $356 per day
Including international airfare
Single Supplement: FREE
EXTEND YOUR TRIP
The Rivieras: Italy, France & the Isles
NEW Iberian Voyage: Lisbon to Barcelona
14 days from $5795
Travel from only $414 per day
Including international airfare
Single Supplement: $1395
EXTEND YOUR TRIP
Panama
Panama Canal Cruise & Panama: A Continent Divided, Oceans United
Aegean & Adriatic
NEW Undiscovered Adriatic: Eastern Italy, Venice, Puglia & Malta
17 days from $5495
Travel from only $324 per day
Including international airfare

Single Supplement: FREE
EXTEND YOUR TRIP
NEW Voyage to Istria: Italy, Slovenia & Croatia
12 days from $2195
Travel from only $183 per day
Including international airfare
Single Supplement: FREE
EXTEND YOUR TRIP
Hidden Gems of the Dalmatian Coast & Greece
16 days from $3545
Travel from only $222 per day
Including international airfare
Single Supplement: FREE
EXTEND YOUR TRIP
Treasures of the Aegean: Greek Island Cruise, Athens & Istanbul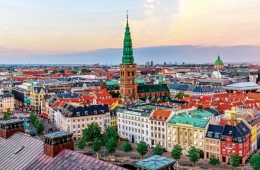 Cruising the Adriatic: Croatia, Montenegro, Bosnia & Herzegovina
15 days from $1795
Travel from only $120 per day
Including international airfare
Single Supplement: FREE
EXTEND YOUR TRIP
Antarctica
Antarctica's White Wilderness