Personalize Your Trip
Now with more choices than ever
Maximize Your Value and Create the vacation that's right for you
Grand Circle travelers have long expressed the desire to decide exactly where they're going, how they get there, and when they wish to leave. That's why we developed a variety of choices that enhance the value of every trip we offer so you can create the vacation that works best for you.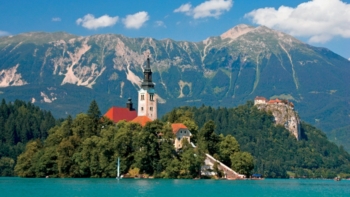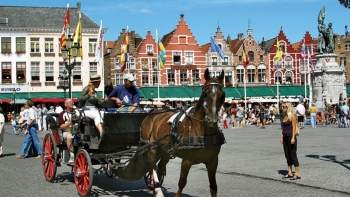 Enjoy deeper immersion into your destination on extensions to locations like Slovenia (left) and Belgium.
Extend Your Discoveries with Pre- and Post-trip Extensions
Many Grand Circle travelers have shared that they simply don't want their trips to end. With an array of trip extensions to choose from, you have the chance to experience more of the places you've traveled so far to see. Plus, you may even lower your average per-day costs because you're taking advantage of your already included international airfare.
For example, if you join us on Eastern Europe to the Black Sea, you can begin your cruise with a pre-trip extension to either Prague, Czech Republic or Vienna, Austria; and conclude your trip with a post-trip extension to either Istanbul, Turkey or Transylvania, Romania.
Combine Two or More Trips to Maximize Your Value
Many of our travelers choose to take another trip directly after their first one ends. We've already combined two of our popular River Cruises to form one comprehensive vacation taking you from Amsterdam to Bucharest—our Grand European Cruise—and you'll pay $3890 less per couple than you'd pay if you took the two River Cruises separately.
Or, perhaps you'd like to create your own back-to-back trip. When you reserve two or more consecutive trips, you'll receive a credit for $250 per person—and these savings are available to all our travelers, not just our Inner Circle members. You can take any two trips back to back— in addition to your $250 per-person credit, you'll save on not having to purchase multiple roundtrip international flights.
"Break Away" Before or After Your Trip
The ideal travel experience for many is a mix of scheduled tours and activities, with time for unplanned discoveries on your own. When you "break away" before or after your trip for a day, a week, or even a month, you give yourself a chance to do your own independent exploration. This could mean arriving a few days early for a fresh start or staying overnight in a connecting city before or after your trip.
Upgrade Your Cabin and Deck Category to Suit Your Needs
If you're upgrading your airfare class to ensure your comfort during your flight, why not do the same and choose the ship cabin or deck category that best fits your needs? Perhaps you'd like to be close to the elevator, dining room, or even your friend's cabin—we'll help you select the ship cabin or deck category that works best for you. Plus, when you upgrade to a Serenade Deck cabin on one of our River Cruises or an Upper Deck cabin on one of our Mediterranean Cruise Tours, you'll enjoy your own private balcony.
If you're interested in any of these options, let your Travel Counselor know when you call to reserve your trip.
Call us to reserve your next vacation
1-800-221-2610