You Have the World in Your Suitcase—Leave it Behind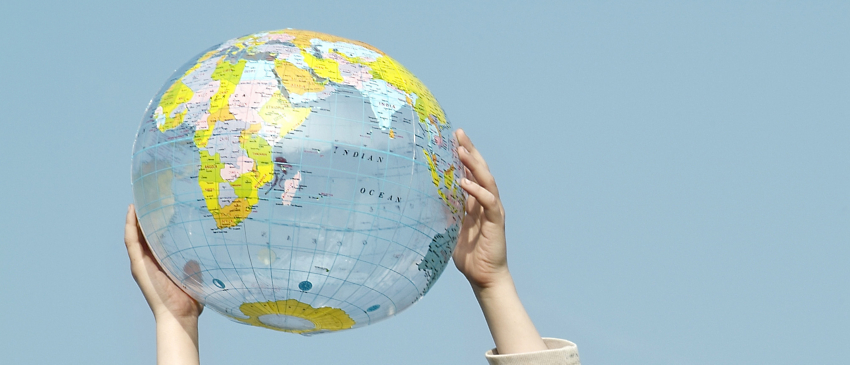 By Howard Axelrod, 26-time traveler and 11-time Vacation Ambassador from Ashland, MA
I have traveled to some of the most remote and primitive destinations on our marvelous planet. I am talking about places where cell phones are almost non-existent, and terms like "Google", "Facebook" and "Wi-Fi" elicit puzzled stares. Visiting grade schools in these locales has been a richly rewarding experience—a real-life opportunity to interact personally with both teachers and young students.
In our earlier travel days in the 1990s, Nancy and I visited village schools throughout Africa, as well as the most remote regions of India and Central and Southeast Asia. When thinking about what gift to bring for the class, we decided that paper world maps made a lot of sense. Why not bring a gift that educates, and can be left in the classroom? These maps which fold flat took up virtually no room in our suitcase, were received with great enthusiasm by both teachers and students alike. We would unfold them and show the class where we were from and where they are. A little geography lesson would begin with Nancy and me as teachers. Many questions were asked and answered. It was great interaction.
A few years ago, while shopping in a local variety store I stumbled upon 12-inch blow-up full color vinyl globes. Knowing immediately that these would be a hit, I bought 10 of them. On our next trip to Myanmar, we visited a small school in a tribal village. As I began blowing up a globe giggles erupted from the kids. Perhaps I was turning blue? But as the globes inflated, the excitement began. The kids were intrigued and fascinated, and for many I believe this may have been their first visual introduction to the round earth. In traveling throughout the world over the decades these globes have never failed to entertain, educate, and create unforgettable moments, and leaving them behind gives the teacher a new educational tool.
Outside of the classroom, these globes double as a ball. Children play pitch and catch as well as soccer with them. I like to be part of the fun and join in. Once you bring one out, expect kids to soon be arriving from all directions. The excitement is endless.
These small and inexpensive items are always in my suitcase now and I look forward to the next time I get to bring them out and play geography teacher or soccer star.