What Gave Me My Fire Back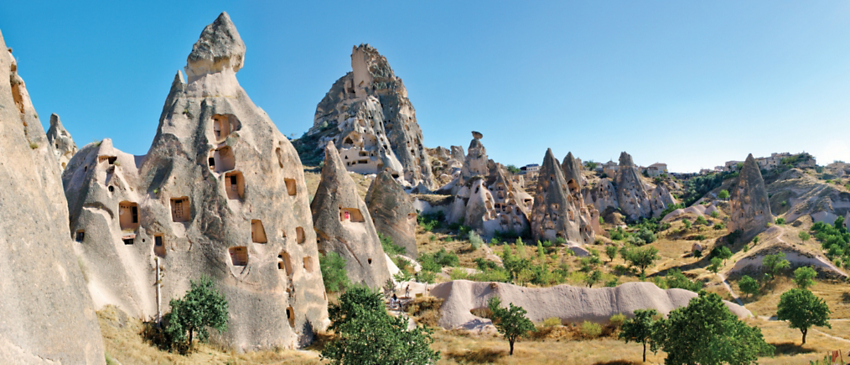 By Christi C., 15-time traveler from Wesley Chapel, FL
After working nearly 15 years as a media specialist (school librarian), my school district decided in 2013 that the best way to handle its budget crunch was to cut all media specialist jobs and no longer fund school libraries. It was a devastating blow to the schools and to me personally.
I was 40 before I had come into this profession. I had been a military wife all of my adult life and moved every year or so. That made any type of career difficult. Plus, it took me a long time to decide what I wanted to do when I grew up! Unlike many of my fellow media specialists, I had not been a classroom teacher first. I was only certified to be a media specialist. And frankly, even though I could have gone into the classroom when my job was cut, I didn't. I was a good media specialist but I knew I wouldn't be good as a classroom teacher. I just wanted to be a media specialist. It was my passion and I worked hard at it. Trust me, we didn't sit around reading and shushing students all day!
Losing my job and my school which I helped open was devastating. My fellow teachers and staff had been family for me. My husband was still in the military and spent years away from home while I was working. My school saw me through our daughter being diagnosed with Cystic Fibrosis when my husband was stationed for a year in Saudi Arabia. I was at school on September 11th as we all watched in shock as the events unfolded. My teachers were friends who fought for my job. The students were all my kids and wrote emails and letters to the school board on my behalf. When I got word that my job was cut, I felt like an orphan. I was lost.
To make matters worse, my daughter decided to move to Atlanta. Now I had no job as well as an empty nest. I believe that was one of the hardest periods of my life. I was rudderless. Then my mother-in-law saved me. She booked a Grand Circle trip for my husband and I, herself, and my sister-in-law to Turkey. I was lukewarm on the idea. We had done a bus tour previously in Greece through a Greek company. It was okay but nothing fabulous. And Turkey wasn't anywhere near my list of places I wanted to go, but she was paying and being so generous, so I put a good face on. It beat staying home and being depressed.
The rest, as they say, is history. I fell deeply in love with Turkey. Despite nasty weather in Istanbul, I was fascinated with everything from the Pera Palace Hotel where Agatha Christie wrote Murder on the Orient Express to a beautiful Mosque off the beaten path that contained pieces of the Kaaba to whirling dervishes to Cappadocia to the haunting library ruins in Ephesus. I loved every part of the country.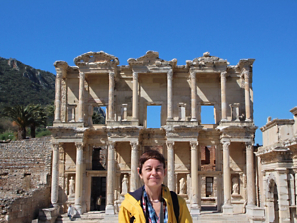 Turkey wasn't the only thing I fell in love with though. I fell in love with Grand Circle. We had a fabulous group that we traveled with. We truly became a family, taking care of each other and enjoying each other's company. We had such fun. And our Program Director Okan was phenomenal! I learned so much about Turkey from him. He amazed me. Not to mention the fact that he rustled up the best baklava on the face of the planet for us!
Okan's excellent care of us, wonderful personality, and skill at educating us made the trip I really didn't want to go on, one that filled my heart and gave me back my inner fire. I forgot to feel sorry for myself and opened myself up to the wonder of Turkey and the friendship of our fellow travelers. I stopped wallowing in pity and started living again.
With 10+ Grand Circle and O.A.T. trips under my belt and more planned for the future (the Stans is next!), I am a confirmed traveler. From Antarctica to Iceland to South Africa to India, I have been traveling the globe and keeping my inner fire stoked with learning about this big, beautiful world we live in filled with so many fabulous people. And with all of my new Grand Circle and O.A.T. friends, I don't feel like an orphan anymore.
Perhaps Turkey will also ignite your inner flame—find out with O.A.T. during Turkey's Magical Hideaways.