Travels with a Camera: The British Isles
The following is an excerpt from Mike's blog, Travels with a Camera. If you blog about your O.A.T. adventures, we'd love to see your stories and photos. Email a link to [email protected].
By Mike Nadreau, 13-time traveler and 2-time Vacation Ambassador from Minneapolis, MN
This was a small ship tour that started in London and ended in Edinburgh. Charley, our group's Trip Leader was fantastic! We hope to travel with her again in the future. Meals were open-seating (and the food was great!) We enjoy this type of travel and will do it again.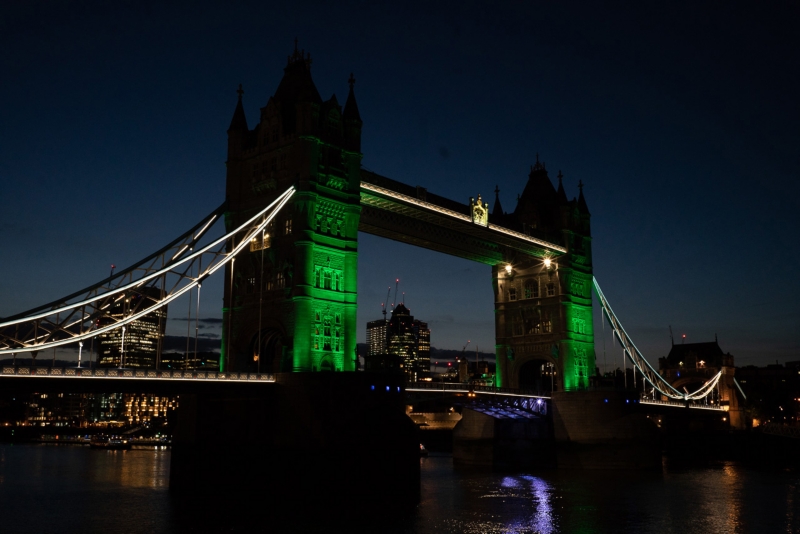 I went out both nights we were in London to do some night photography. They light up the Tower Bridge and it makes a beautiful image. We had good weather during our London stay, so the images came out well.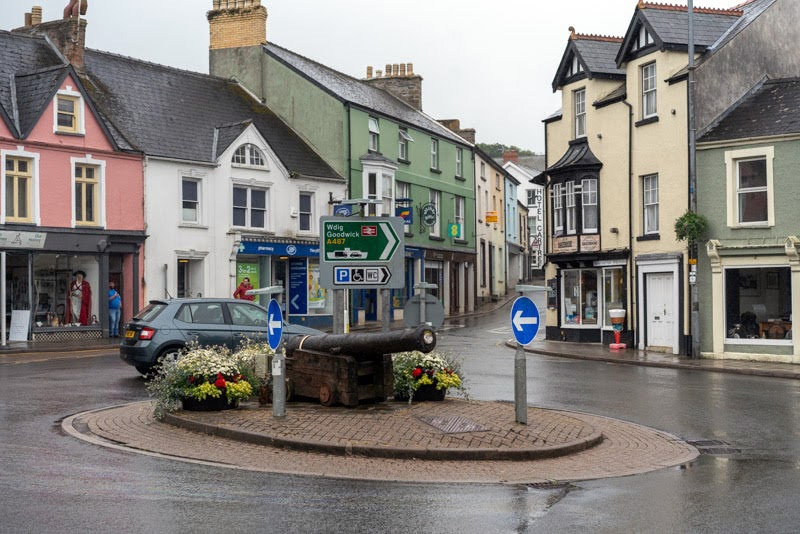 Fishguard is a small seashore village in Wales. It has been making an effort to bring in more tourists to supplement their economy. To accomplish their goal, the women of the town spent years sewing a tapestry that is modeled on the Bayeux Tapestry (in France) and depicts the last invasion of the British Isles. This occurred in 1797 when the French landed at Fishguard.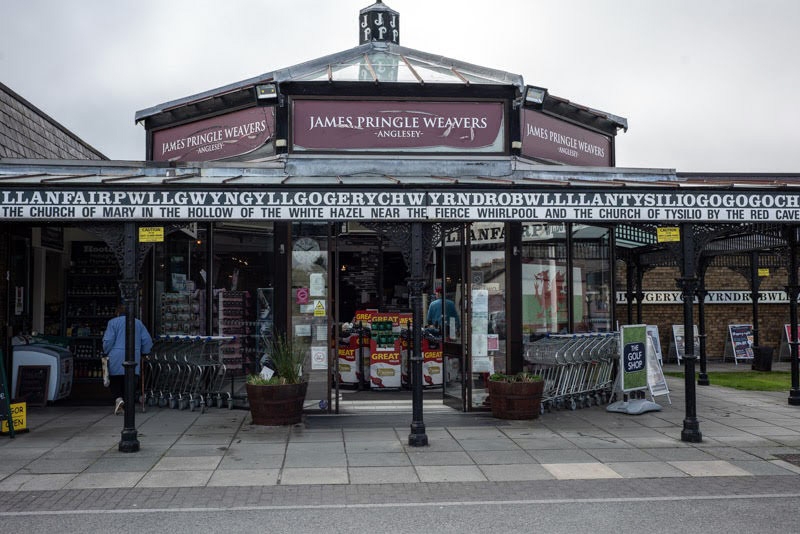 Our second day in Wales included a visit to Canaerfon Castle, a drive through Snowdonia National Park to the slate museum in Llanberis, and a stop in the Welsh town of (oh hell, I can't spell it much less pronounce it. See the image above!). You need a dram of whiskey to pronounce that.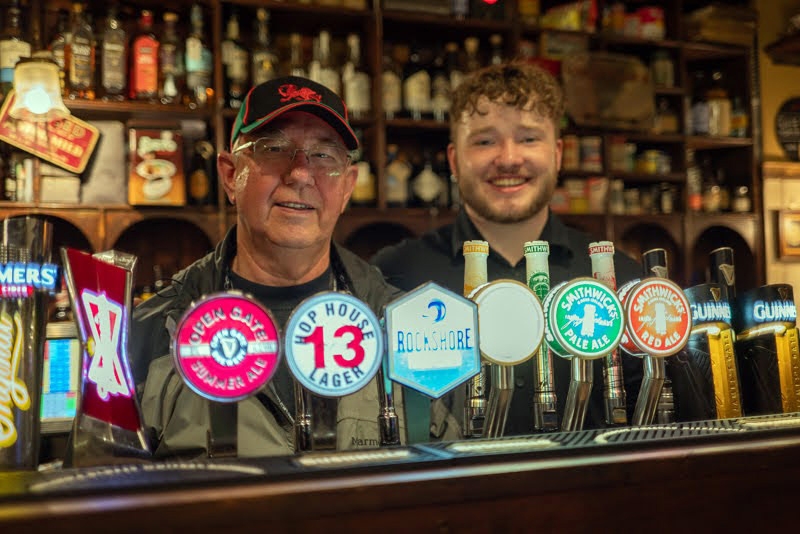 Our stop in Dublin included lunch at a pub and a visit to St. Patrick's Cathedral. The pub was the Old Storehouse. I had a pint of Guinness and cottage pie, with Bailey's cheesecake for dessert. During lunch we listened to some live Irish music. On the way out I talked the bartender into letting me photograph him, but he insisted I join him behind the bar, so I did! The hat, by the way, is from Wales. I was afraid it might stir-up some trouble, but it was cool.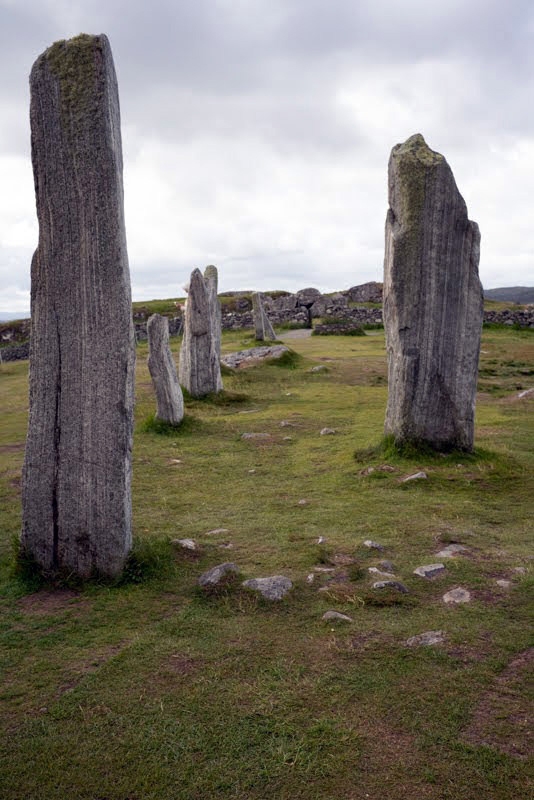 The Outer Hebrides and Orkney portion of our journey was the primary reason Kathy wanted to do this trip. She is a big fan of public TV that has several programs centered in this area, and enjoys novels about this part of the world. Therefore, this was her dream trip. The Isle of Lewis includes both Lewis and Harris (famous for the Harris Tweed). We visited a stone age area called the Callanish Stones. It is similar to the Stonehenge site in England. Our guide was a former policeman and is the inspiration for one of the main characters in the Peter May novels.
In Scotland, we drove out to a farm in the highlands to see the famous Highland cows. We were greeted by a wee lass playing the bagpipes. This was followed by a tour of the farm and a close-up look at the cows. The gal that runs the farm breeds the cows for both show and sales (for the meat). Not only was the farm interesting, but the highland scenery was fantastic.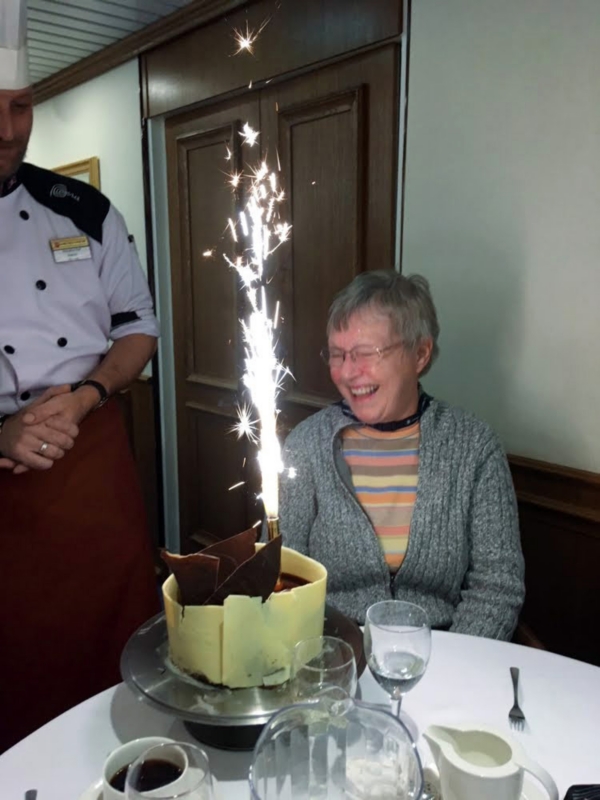 Back on board ship, we had our farewell dinner and a surprise birthday celebration for Kathy. This was on the 24th of June and her birthday is the 26th, but they were gracious enough to celebrate a bit early. We met some nice folks on this trip; ate some very good food; and drank some beer, wine, and whiskey. I love all the British Isles but was most surprised at how much I enjoyed Scotland. We did not have enough time in Edinburgh or the highlands. It is on our list for a return visit!
Embark on your own journey through these isles during our New! Maritime Jewels of the British Isles & Ireland Small Ship Adventure.