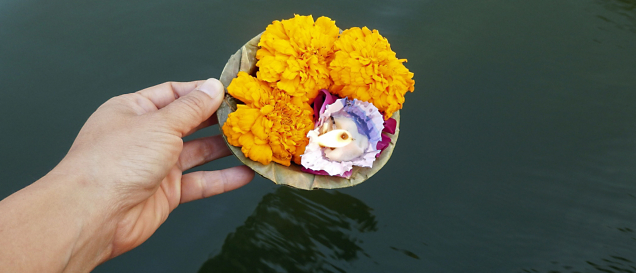 During a puja ceremony on the sacred Ganges River, Jann made an offering to honor the memory of her parents—and to celebrate her own life.
In a recent edition of The Inside Scoop, we shared this story from traveler and author Ed A.—and asked our readers if they, like Ed, had traveled to honor the memory of a loved one. Jann shared this touching response.
By Jann Segal, 8-time traveler and 2-time Vacation Ambassador from Redondo Beach, CA
I can honestly say that I honor my parents in some way with nearly every trip. Certain months memorialize them, and I try to travel during those months, particularly the months they died.
One of my mom's last wishes for me was that I would continue to "travel with a vengeance," as she said, since I had to cancel a European trip for us due to her illness. By traveling in months or even on the exact date they were born, died, or got married, I feel I am keeping their spirit alive and reaffirming life. November is one such month and one date in particular, November 15, memorializes them both.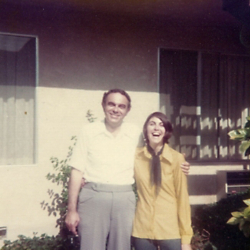 Jann (at right in each photo) with her mother and father.
I managed to go on Heart of India in November of 2014 which I recall had a November 15 departure, but I was already in Asia by then. Ours was a Thanksgiving trip, and we were in Varanasi on Thanksgiving Day, having our evening on the Ganges. At the end of our evening, having watched both the cremation and the celebration of life ceremonies, our Trip Leader had us put flowers in the water and gave us a moment to give thanks to our ancestors for our lives.
And of course, on that most special and emotional of Thanksgiving events, I did exactly that and thought of both parents. It was a lovely tribute to them from the heart, and O.A.T. helped make it that much more special.
Make your own emotional memories in Varanasi on the Ganges River when you join O.A.T. for Heart of India.