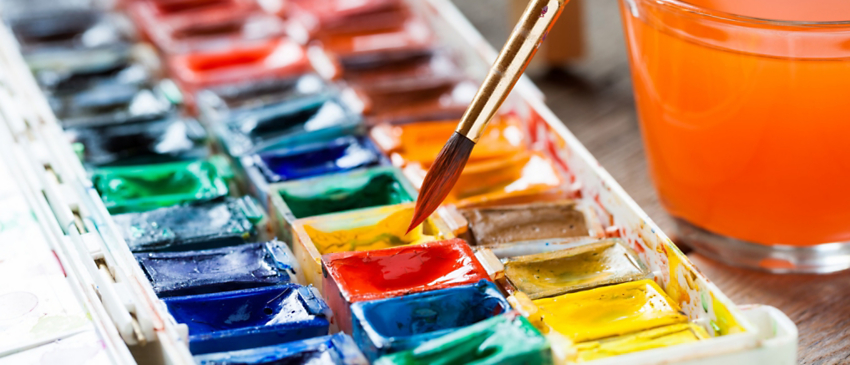 By Jo Kopp, 10-time traveler and 3-time Vacation Ambassador from Carmichael, CA
My chosen art medium is watercolor. While on my O.A.T. trips, I take photos of a variety of subjects. Mostly though, I love to find interesting people to photograph. I like to catch them in candid shots that show joy, thoughtfulness, or other characteristics that make them unique. From those photos, I usually get some that are outstanding to paint.
I was born and raised on a small farm in eastern Montana and have never forgotten my roots there. I saved for two years after high school and went off to college. I was the first in my family to graduate from a four-year college. There, I majored in business education to have a reasonable shot at a career but minored in art to feed my soul. During my career, art was in the background. When I retired, I began my exploration of watercolor and my exploration of the world through several O.A.T. trips.
To make a long story short, once I decided on watercolor, my goal was to become a signature member of the Montana Watercolor Society. I reached my goal this year by having the third painting accepted into their National Watermedia Show. All three of my paintings accepted in three separate years were from my paintings of interesting people I photographed on my trips. Here are the paintings that were accepted. "Patiently Waiting" was the first accepted and is from my Japan trip. My second acceptance was "Take it or Leave it" and retitled "Dare Me" from a photo taken in Tanzania. My third acceptance this year was "What to Do" also from Tanzania.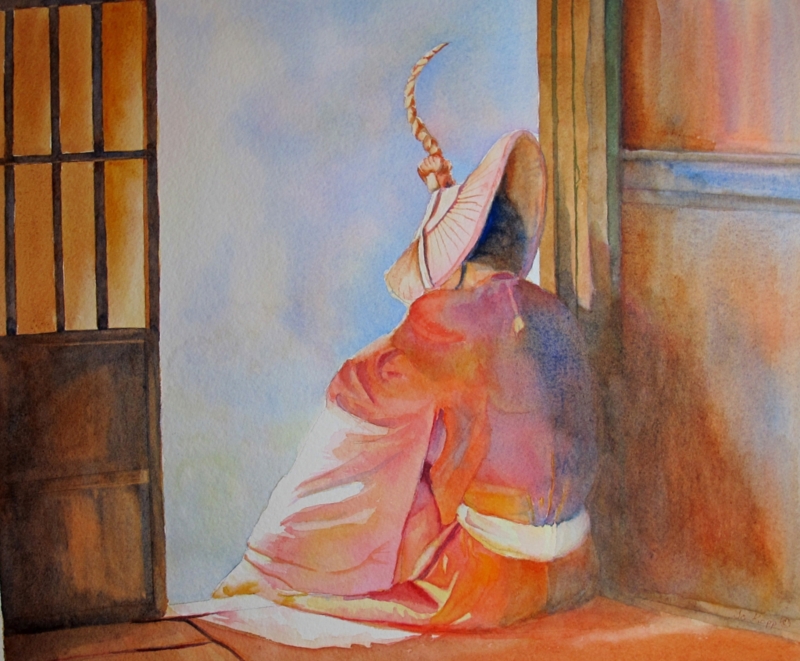 As I said before, I am fascinated by the people I meet while on my trips. I seem to focus on portraits of these people. It is my hope to convey the emotion of the person in the painting.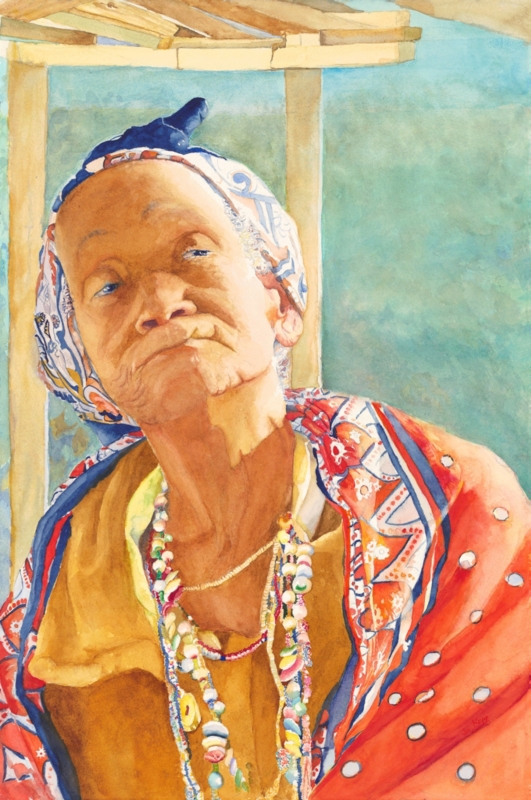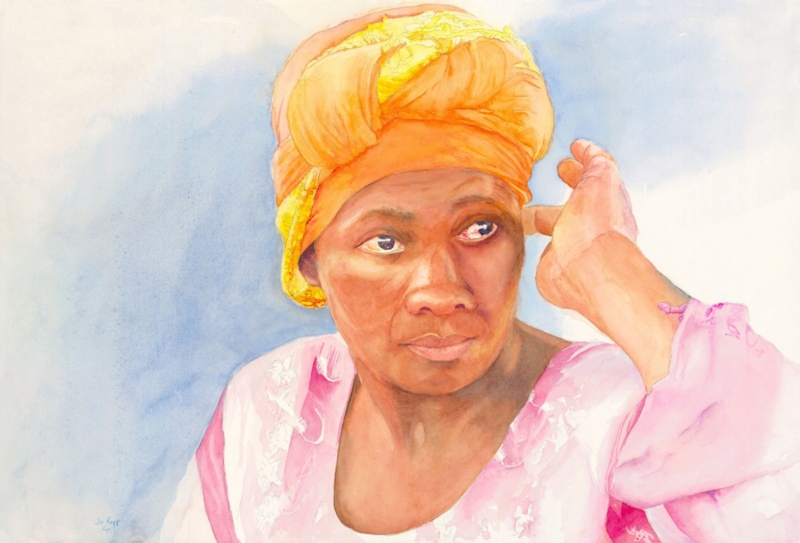 This one is from my trip to Turkey. It was accepted into the California Watercolor Association this year. I named it "Goddess of Fertility". The guide said that many young women come to Ephesus to pray to this goddess. The painting "Dare Me" was accepted in the same open show last year. If I get another one accepted in the future, I will be eligible for signature membership in the California Watercolor Association.
And this one is from my pre-trip to Bhutan. I call it "The Wondering Monk". I was taken with him scratching his head while he was headed toward the temple for the day.