Tanderrum Smoking Ceremony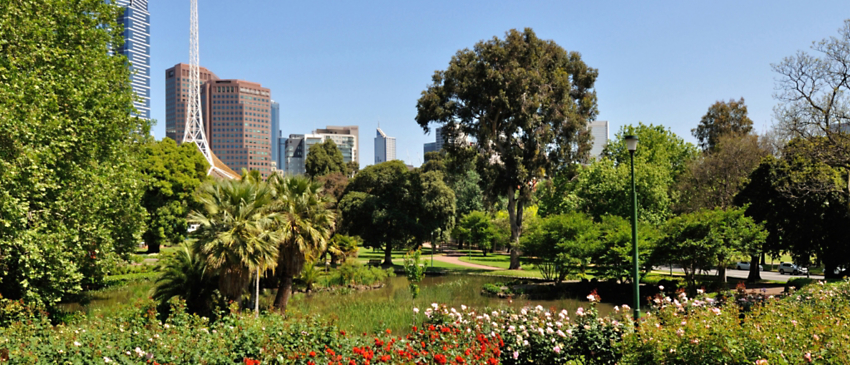 By Nancy Carpenedo, 20-time traveler and 18-time Vacation Ambassador from Idaho Falls, ID
The photo below shows my friend Lyn at the Royal Melbourne Botanic Garden. We were participating in a Tanderrum smoking ceremony, a ritual enacted by the aboriginal Bunurong people, the traditional custodians of the land. Its purpose allows safe passage and temporary access and use of the land and resources by foreign people. Native silver wattle and eucalyptus leaves along with the endemic cherry ballart are placed in a coolamon and lighted. Each plant represents one of the three generations of Bunurong and their mingling smoke rises to symbolize the unity of the tribe. We were invited to approach the smoldering fire and envelope ourselves in the smoke.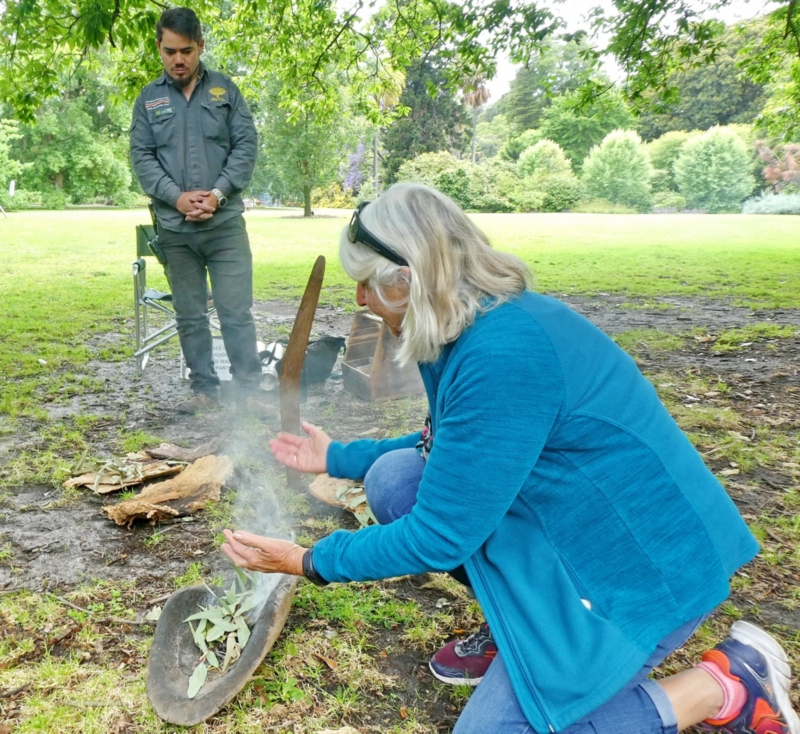 While most of us just bent over the smoke, Lyn got down on her knee and really immersed herself in the experience. That is why I sent the picture. I have traveled with O.A.T. 20 times and this is the first time I felt moved enough to send a picture. With COVID, all our travel is on hold, but I can honestly say that if I never get to travel again I ended on the best trip ever with the most compatible travel mates ever and two of the best among all O.A.T. great guides.
Experience a Tanderrum smoking ceremony and learn about the aboriginal people of Australia when you travel on Enhanced! A South Pacific Odyssey: Australia, the Outback & New Zealand.