Sketching a Conversation Starter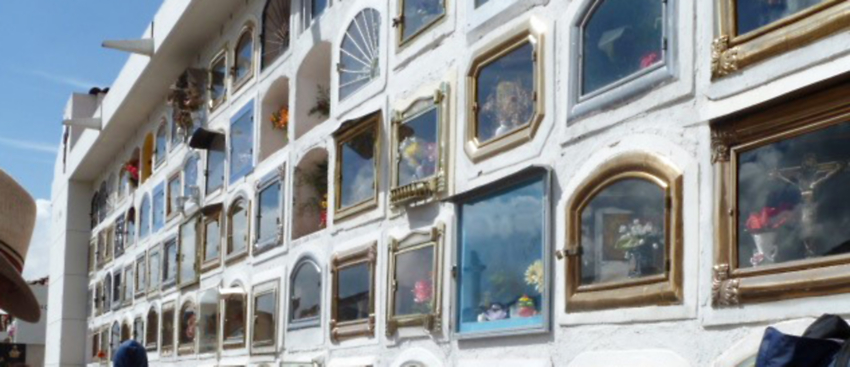 We received this story in response to our March Question of the Month: What's your favorite tool or tactic to engage locals in conversation? You can read more answers here.
By Marcia Spinuzzi, 5-time traveler from Pueblo, CO
As a former teacher and 60-something woman, I am still old school when it comes to writing. For me, the feeling of pencil on paper seems to aid my written creativity. As a traveler, I feel the need to journal my adventures so I can transcribe them later and send them to family members who are interested in travel, but who are homebound for various reasons. Additionally, I include them with photos in albums that I make of my trips. These are the reasons I carry a small spiral notebook, several pencils, and a sharpener on every trip I take.
I carry my journal in hand as I tour the various countries' sites and cities. At the beginning of the trip, my fellow travelers stop me to ask what I am furiously writing. My scribbles look just that—scribbles—as I write while I walk. Mostly it is just notes to remind me about my experiences that can later be written out in detail. But everyone is very curious about the "scratches" as one of my fellow teachers called them. They want to know what I'm doing, and why I'm doing it, and I'm sure no doubt they are a little worried that I might be including stories of them in the notes! After a few days, my hobby becomes the target of little jokes from my fellow travelers, and after a time, they ignore it completely.
There are times, however, that local folks become intrigued. My favorite encounter came when I was in Peru in 2013. Our guide, Raul, took part of his day off to take those of us who chose to a local cemetery. He explained that the young boys we would encounter carried buckets of water and rags to wash the glass windows of grave niches for those visiting their deceased relatives. Raul explained burial traditions as we strolled through the pathways between mausoleums that held the tombs. I noticed about four young boys following me, watching intently as I furiously scribbled my notes.
After our tour ended, they came to me speaking in their local language and pointing to my book, indicated that they were curious about what I was doing. Using trusty "traveler's sign-language," I pointed to Raul and my mouth and then used my pencil to write. They smiled showing me that they understood. Then I asked their names and wrote them in my journal and showed it to them. Their smiles brightened and I could see that it made them feel very special to see their names, in writing, in a stranger's book. I still see the faces of those little boys when I think of our trip to that cemetery.
Once on a trip to Italy, a fellow traveler sat next to me to talk. He told me that he carried a sketchbook with him and sometimes sketched pictures of things he saw. I told him I wished I had that talent and he said, taking my book and pencil, that it was easy. He quickly sketched an iconic Italian window complete with a balcony. I have kept that sketch and still treasure it. A silly habit to help me remember my journeys has turned into a wonderful tool to make conversation with new friends.
Create your own memorable connections with locals—sketchbook or not—during our Real Affordable Peru adventure.