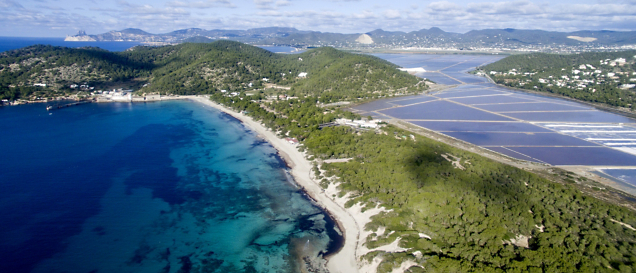 Thanks to Carol J., and other travelers who have discovered how easy and rewarding it is to distribute reading glasses, locals she met in Salinas, Spain can see their beautiful country a bit better.
By Carol J., 14-time traveler and 7-time Vacation Ambassador from Kennewick, WA
In March and April 2017, I enjoyed my Grand Circle tour, Spain and Portugal in Depth. During our visit to Salinas, Spain, we were treated to a very delicious Home-Hosted lunch. After the lunch, I asked our hostesses' parents if they would like to try on some reading glasses. Both of them found glasses that helped them see better. Then our hostess gave us a tour of her parents' home and the attached apartment where her 101-year-old grandmother lived. The grandmother had just come home from the hospital the day before. We found her sitting in a wheelchair at her kitchen table. Her head was down and she seemed very tired. I asked her if she would like to try on a pair of reading glasses. She consented, and I gave our hostess the strongest pair I had, a 3.0. Our hostess put the glasses on her grandmother and all of a sudden, the woman's face lit up because she could see! It was an amazing transformation.
This was the second time I have distributed reading glasses to people I have met on a trip. The previous trip was the O.A.T. tour, Crossroads of the Adriatic. On that trip, I gave glasses to eight people in Karanac, Croatia. I gave the first pair to our hostess at the dinner she provided for us. We said goodbye to her at 9:00 pm. At 8:00 the following morning, I learned that there were seven neighbors who wanted to try on glasses! They each found a pair that helped them. All I asked for in return was that I could take a photo of them in their new glasses. They were all happy to comply.
I read about "The Reading Glass Project" in a past issue of The Inside Scoop. Their website is www.readingglassproject.org and the contact email is info@readingglassproject.org. I pay $2 for each pair of glasses (sold in stores for $15 - $20 each) and I pay for postage. It is a wonderful project and something that people (especially older people) really need. I highly recommend that travelers carry glasses on their trips. I start my trips with five different strengths (1.25, 1.50, 2.00, 2.50 & 3.0). I take three styles/colors in each strength for a total of 15 pair of glasses. I put them in a strong plastic container to protect them and then I put them in my checked bag. I also include a reading chart I printed from the internet. That helps people decide which strength is best for them. On future trips, I plan to look for older people in our hotels and at markets and ask them if they would like to try on some glasses. I hope more travelers will take reading glasses with them on their trips so they, too, can see people's faces light up when they can see clearly!
Perhaps you'll bring some reading glasses to distribute during Grand Circle's Spain & Portugal in Depth.