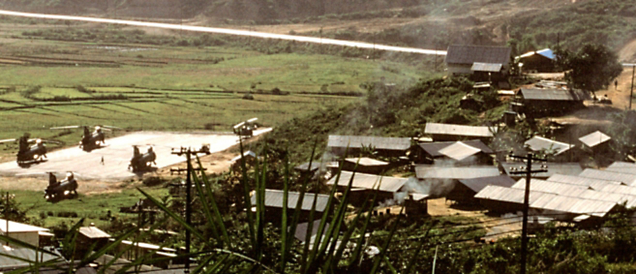 Carol and her fellow traveler shared personal war-related connections during their visit to Danang, Vietnam.
This Traveler Insight comes to us from Carol H. in response to a film we shared for Memorial Day. She immediately recognized some of the men in the film—Vietnamese soldiers who shared their perspective with O.A.T. travelers—from own her trip to Vietnam and wanted to pass along a kind word about them.
By Carol H., 3-time traveler and 3-time Vacation Ambassador from Louisville, CO
I took the Inside Vietnam trip and must say it was an incredible trip. The three gentlemen in the video from a recent edition of the Inside Scoop were so gracious during our luncheon. I know they do this so often, but kudos to them for sharing their experiences over and over to Americans with built in ideas and attitudes about the war and American involvement in the war. They are true ambassadors for human-to-human connection and the healing of wounds. Just wanted you to know what true assets they are for all of your travelers. They held us spellbound with their stories.
My first husband served in Vietnam multiple times and the trip was very meaningful to me as well. Being in Danang and seeing what was left of the old airfield and the revetments that still exist really hit me. One of my fellow travelers felt the same as her husband had also served in Danang.
It's a very emotional trip for anyone of a certain age that lived through what were very trying times here in America, and stark differing views about American involvement in what many viewed as a civil war and the discord and conflict it caused.
It is truly a great trip on many levels. Thank you for what was a wonderful adventure. Also a note to let you know that Tom, our guide, took translating the words and stories of these gentlemen very seriously and was so conscientious to get the translations correct.
Delve into Vietnam's history and perhaps gain a new perspective on the past with O.A.T. during Inside Vietnam.