Organizations Making a Difference
Posted on 9/19/2017 12:01:00 PM in Traveler Insights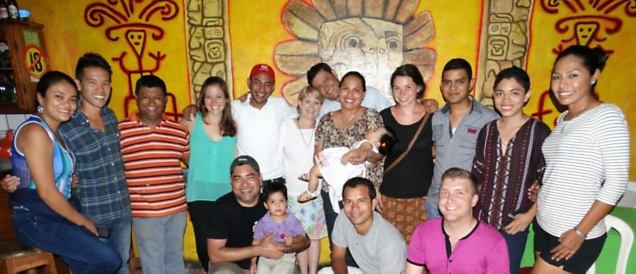 For over 20 years, Sandy B. has worked with the CANTERA organization to promote education and gender equality in Nicaragua.
By Sandy B., 12-time traveler and 11-time Vacation Ambassador from Baton Rouge, LA
One thing I love about O.A.T. that keeps me returning is the exposure we are given to the "real slice of life" places in the country we are visiting. I love that O.A.T. takes us to all the wonderful and beautiful places that each country offers, but also gives us a chance to see what life is like for the ordinary people. We were in Australia in April of this year, and we had plenty of opportunities to see how the Aboriginal people live today and to hear their stories of their past treatment in Australia. I've visited schools in Egypt, Africa, Costa Rica, Peru, and Croatia that stand out in my mind.
I would like to introduce you to two organizations that I have been involved with: one is CANTERA in Nicaragua, and the other is Beads for Education, Advancement, Development and Success (BEADS) at the Tembea School in Kenya, near the Amboseli National Park.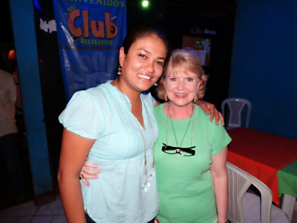 I've been involved in CANTERA for well over 20 years and visit Nicaragua often. I contribute to the support of this organization monthly and have for over 20 years. CANTERA is a program that helps Nicaraguans face their reality; to dream of better ways to improve that reality; and then helps them acquire the skills to make their dreams become a reality. They place a great emphasis on education, as well as on gender equality between men and women, boldly addressing the violence that can befall women in a country with "machismo leanings." They also emphasize sharing what one has learned with others and their experimental farm program has helped many a small farmer increase the yield they get from their land.
Over the years, I've seen many people who have gone through CANTERA's various programs take what they have learned and put it to work to improve the lives of their family, neighborhood, city and thus, their country. Their programs operate in the city of Managua and in the farms on the hillsides and mountains outside of Managua. I could go on and on about their programs—they do so much!
As for the school in Kenya, Tembea School is operated under the organization BEADS for Education, which provides an education for young Kenyan girls and women—and they follow them through college if they seek to go that far in their education. The girls make bead jewelry to sell—quite lovely!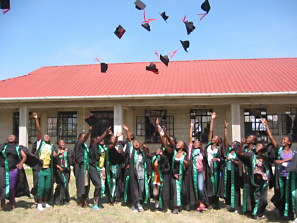 I also am a monthly sponsor of a single student in this program, which is relatively new to me. I came to it through a good friend who is quite active in this school, and she goes there regularly. I remember the school I visited in Tanzania—it was a highlight of my trip. The girls in this school come from a culture that often limits the opportunities available to young women; the Tembea School seeks to expand those opportunities through education.
My sincere thanks for letting me share these programs, the wonderful vacations your company has given me in the past, and the trips I anticipate taking in the future.
Discover Nicaragua for yourself with O.A.T. on our Nicaragua's Colonial Cities & Volcanic Landscapes post-trip extension during Route of the Maya.