By Dave Souerwine, 7-time traveler from Milton, GA
One of the great things about traveling with O.A.T. is the contact with local people to understand more about the people, culture, language, how they live, and what they think. This was certainly true as our group on the Ancient Kingdoms tour visited remote, very local, villages in Laos.
We took a boat north on the Mekong River and stopped at a village for a stroll. Population 457. The first six photos represent this village visit.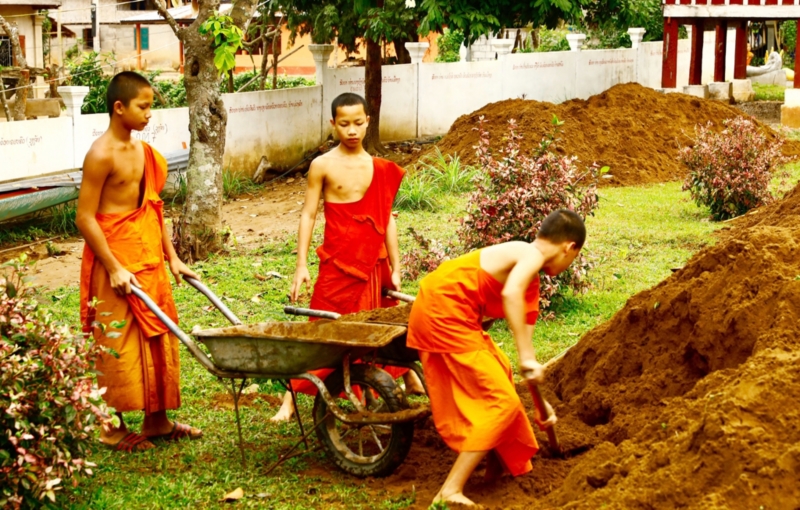 Novice monks building up an area with imported dirt. They can start as monks as young as 12. A very austere and disciplined life choice.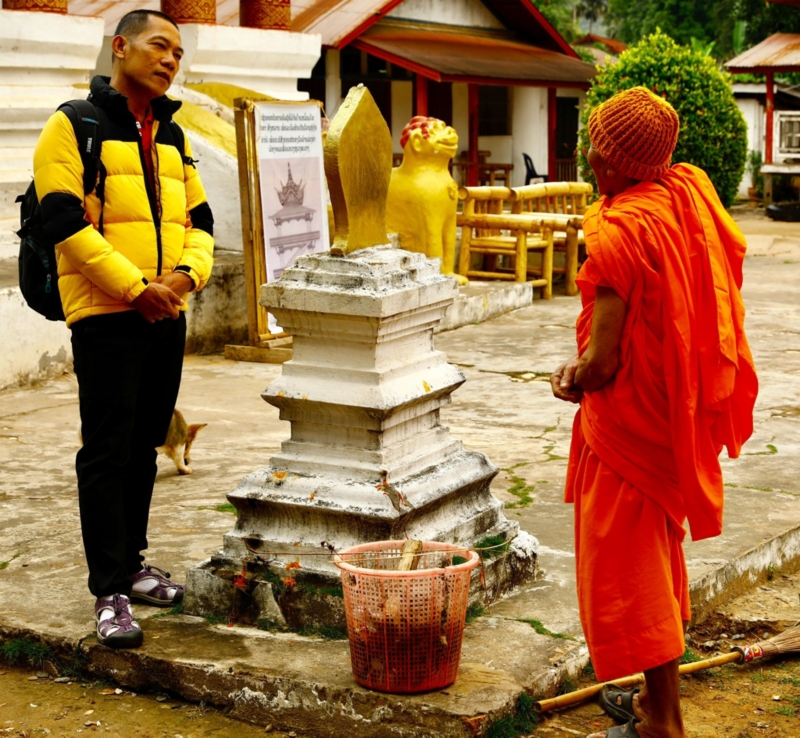 The monk on the right is 68 years old. He is a farmer. His wife is ill, so he is working full time as a monk until she gets better. Then he will return to farming. Wow. The man on left is our Trip Experience Leader from Thailand.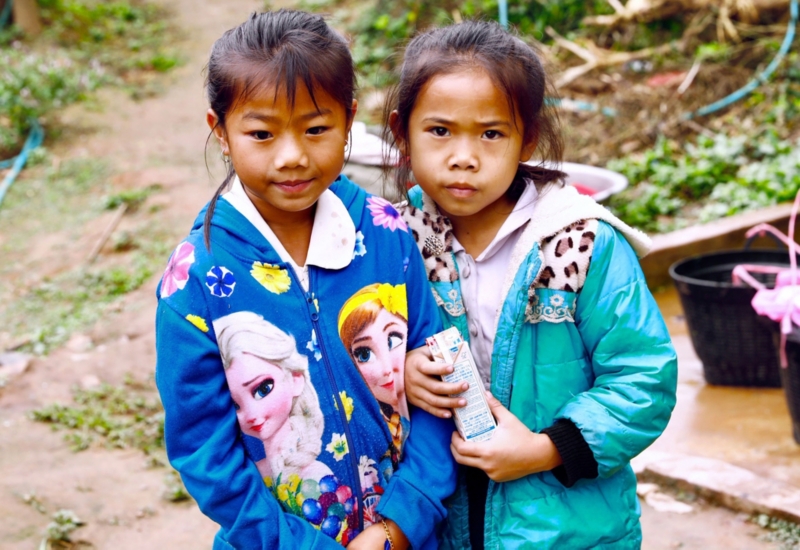 Young villagers. Disney works even in remote Laos.
Family laundry at the central cold water source.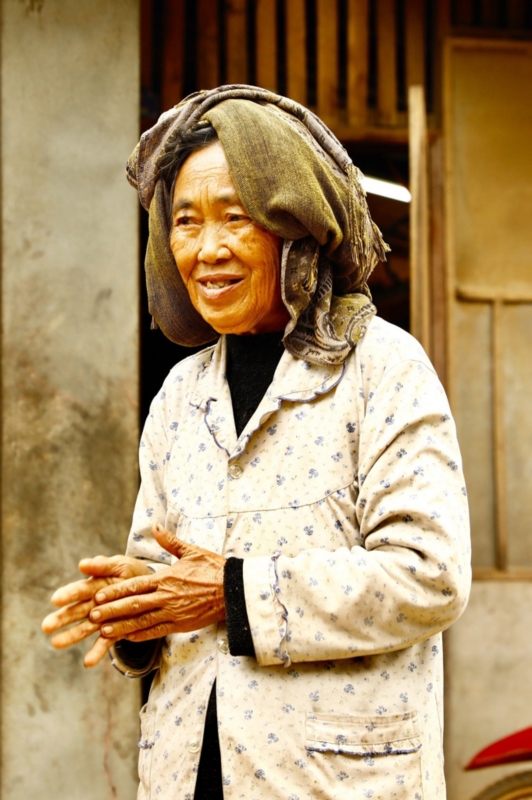 This woman is 70 and has awful arthritis in her hands. She just returned from the market where she bought a large bag of rice.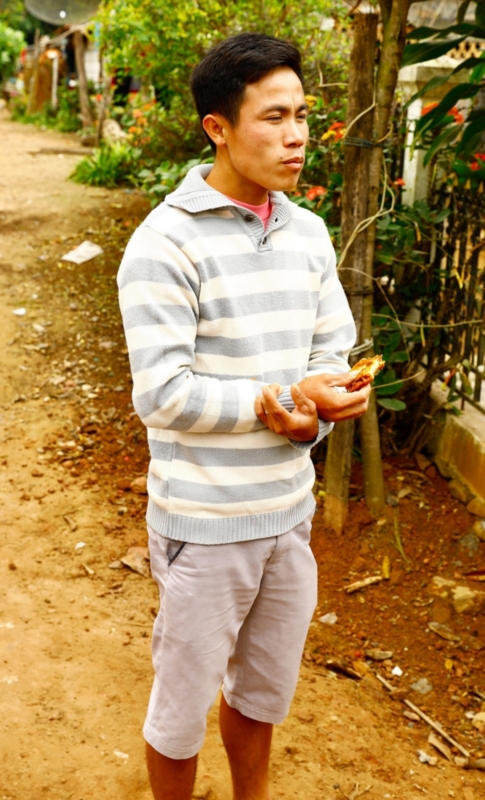 This man is 28 with two daughters. He dredges the river by hand for work.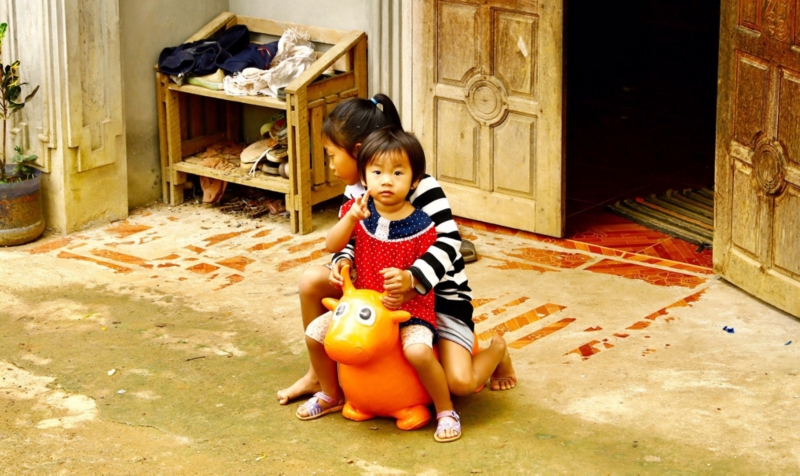 She wants to tell everyone she is two. Living quarters are pretty run down but they have electricity and a cold water source. They mostly live on the floor and sleep on bamboo or cloth mats. Shoes off to go inside.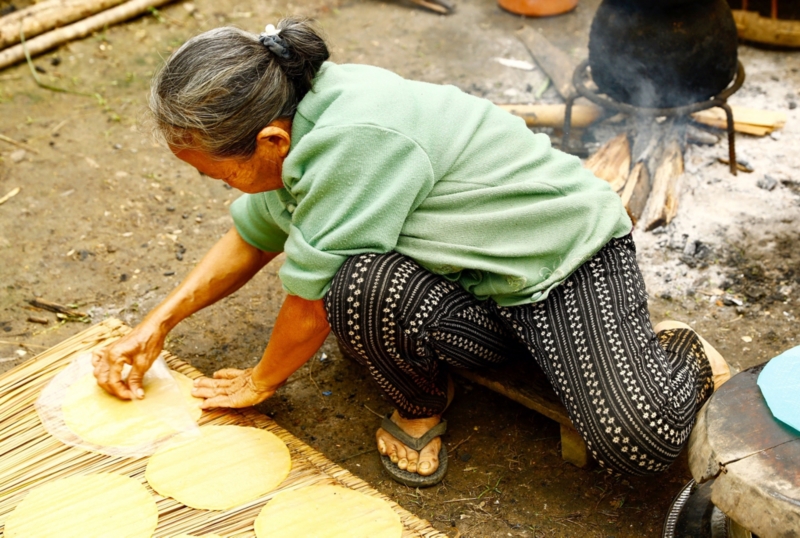 Making crepes for the market. Good wages for workers like this are $150-$180 per month.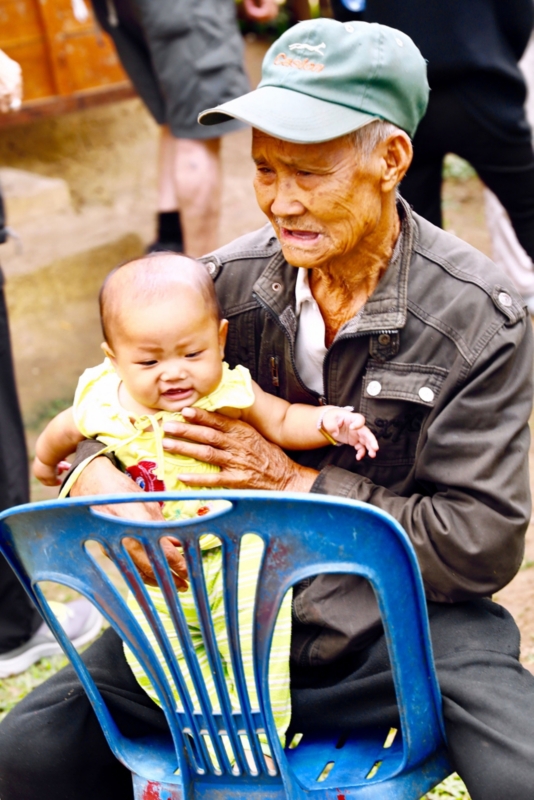 Baby and great-grandpa. I didn't learn his age.
He makes these bamboo baskets from raw bamboo reeds and sells them for $2, his only income. 75 years old.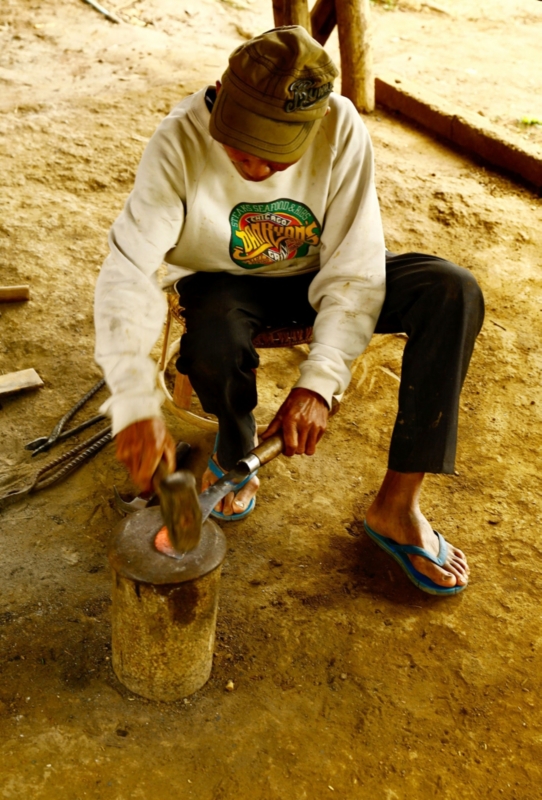 Village blacksmith. Making a knife blade. Born in 1952. Was a CIA asset from 1967-1973. His wife manually works the bellows while he shapes the metal.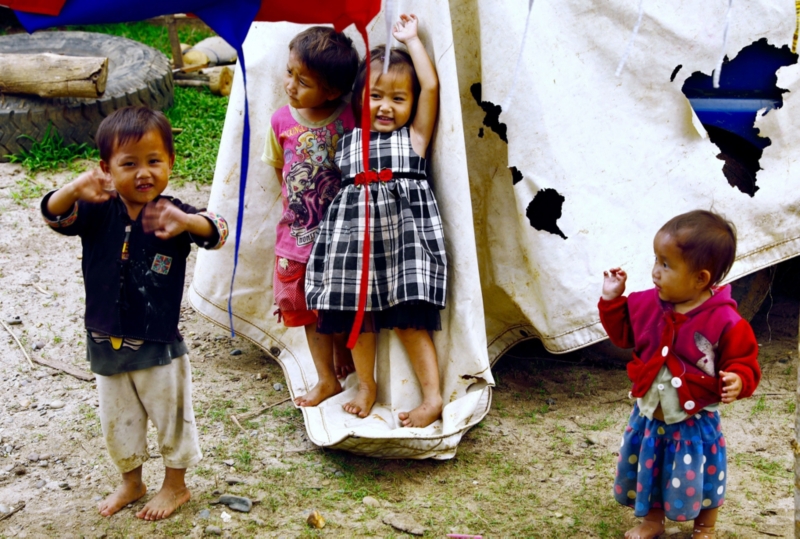 The children all wanted to wave and many said, "hello."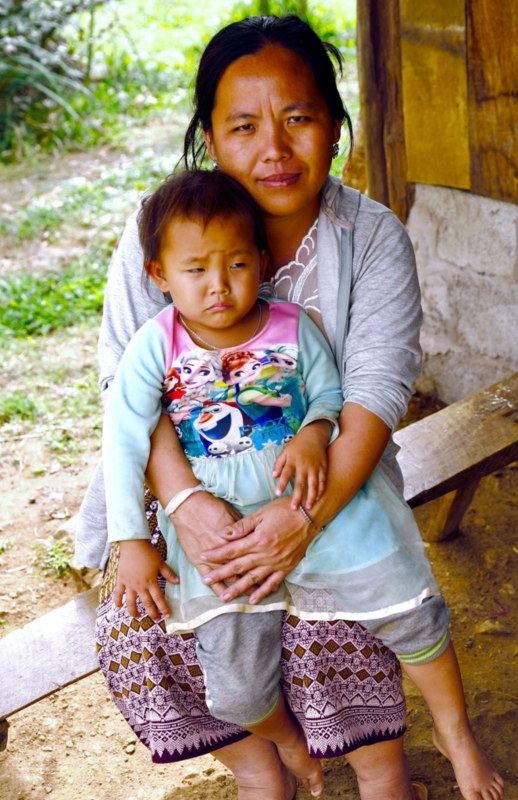 This woman is the second wife of the shaman (he is married to two women in two different cities) with his 13th child. I tried to get the daughter to smile but she wants to be unhappy. Cute anyway.
Once again, it makes one realize how much we all have and how many challenges there are in the majority of the world. I found the visit to these local villages informative and a lot of fun.
Get to know the people of Southeast Asia when you join O.A.T. for Ancient Kingdoms: Thailand, Laos, Cambodia & Vietnam.