A Personal Account of Let Freedom Ring: A Civil Rights Journey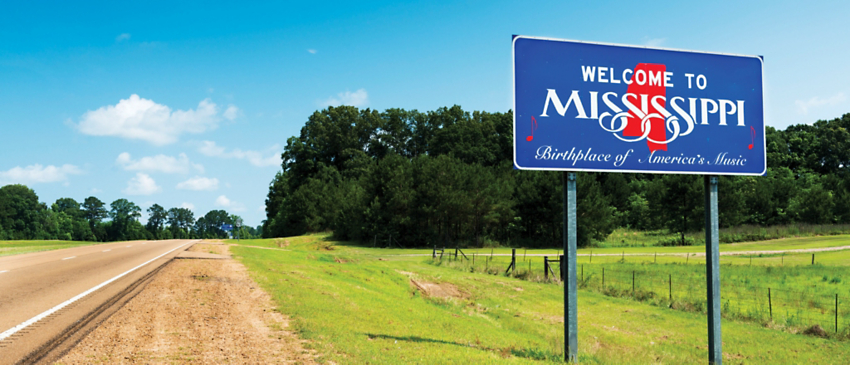 By Floy M. and Charlotte C., 13-time travelers and 2-time Vacation Ambassadors from Boston, MA
On October 4, 2019, we arrived in Jackson, Mississippi as two participants for the initial trip of a new Grand Circle Travel offering—Let Freedom Ring: A Civil Rights Journey. As usual, we had our pre-trip anxieties. Although we knew the name of our Program Director and that he was African American, a fact for which we were grateful, we still had questions about how he would perform in this important role. Also, who were the other travelers interested in this trip focusing on the civil rights movement? At the orientation gathering on day two, these two questions were answered.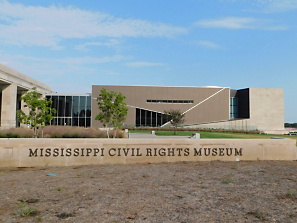 Our program director was so knowledgeable about the topic and so personable. As for our fellow travelers, we learned that most of them were frequent GCT and O.A.T. travelers who, like us, were intrigued by this new trip. One further question we had was what sites, people, and experiences would GCT come up with to address the topic of civil rights. The response to this query became apparent on days two and three of the trip.
We visited the home of Medgar Evers where a guide, who knew personally the details of the assassination of this leader, explained the role of Evers in the civil rights movement. He showed us the living room bullet hole from the rifle that killed Evers and pointed out the blood stains in the driveway.
During our visit to Jackson, we heard accounts from a university professor who recounted Mississippi's role in the civil rights movement. We also heard from an activist, who as young teenager was pushed into a protesting crowd at the Greyhound Bus Station and subsequently incarcerated with adults who abused him, thus highlighting the abuse of black minors in the criminal justice system.
Our final visit in Jackson was to the recently opened Mississippi Civil Rights Museum. It was an amazing facility where visitors take self-guided interactive journeys focusing on the history of slavery, the Jim Crow Era, and the 1950's and 1960's civil rights movement. To say that our initial days were powerful is an understatement. Before departing Jackson, we had opportunities to experience some modern day cultural highlights—sampling the gourmet delights of pigs' ears sandwiches and shrimp and grits. For some daring individuals, a short trip to the Mississippi State Fair was memorable for sampling Rattlesnake on a Stick and attending a pig race at Pork Chop Downs.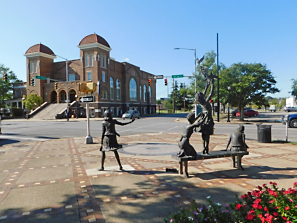 Outside of the 16th Street Baptist Church, this memorial honors the four young victims killed by the horrific act of hate.
Next, we went off to Birmingham, Alabama by bus. During the voyage, we saw a documentary called The Untold Story of Emmett Till. The film documented an atrocity beyond description where the perpetrators were quickly acquitted, but the boy's mother insisted that her son's mutilated body be put on public display, an event that brought national outrage.
Because Birmingham, also known as "Bombingham," was an important center for its iron industries, bomb builders had easy access to materials. Exemplifying these bombings were visits to Dynamite Hill, the scene where homes of activists were targeted. We saw the Bethel Baptist Church and Parsonage: the church and home of activist Reverend Fred Shuttlesworth that was bombed on December 25th. We also saw the 16th Street Baptist Church where four innocent young girls lost their lives from a bomb targeting the church basement.
Like Jackson, Birmingham has a Civil Rights Institute, a self-guiding museum that focuses on Birmingham in the civil rights movement and gives attention to "Bull" Connor and his attacks with high pressured hoses and police dogs on nonviolent protesters. Humbled, our curious, reactive group prepared for its next stop.
In Selma, we were greeted by a dynamic local guide who had been a young victim of Bloody Sunday. She took us to the A.M.E. Church and surrounding areas where John Lewis, Martin Luther King Jr., and other leaders were instrumental in organizing marches to Alabama's capital to secure voting rights. Brutal opposition and deaths did not deter the determination of these marchers. A walk across the Edmund Pettus Bridge recalled the horrors of Bloody Sunday. As we departed for Montgomery, we followed the same federally protected route taken by the dedicated marchers. We felt deep admiration for the resolve of these brave individuals making this journey in quest of obtaining voting rights.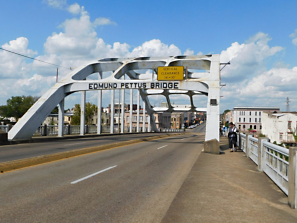 The Edmund Pettus Bridge Montgomery is a place of remembrance to Bloody Sunday, when civil rights demonstrators were brutally beaten during their march to the state capital.
Our arrival in Montgomery occurred several days following the election of the city's first African American mayor. Our stay there included a visit to the Slave Market, an area where slave trade thrived after Congress banned the importation of slaves to America in 1808. Two museum visits highlighted Montgomery's important role in the civil rights movement. The first was the Rosa Parks Museum, devoted to the brave woman who refused to give up her seat on a bus and the ensuing 381-day bus boycott that crippled the city. The second was the Legacy Museum, a part of the Equal Justice Initiative and a facility focusing on the famous and not-so-famous individuals who made sacrifices and played vital roles in the civil rights movement.
Visits to the parsonage where Martin Luther King Jr. lived with his family as a young pastor and to the Dexter Street Baptist Church where King served his first pastorate were vivid reminders that both places were targets for bombings and retaliation against King as an emerging figure in the movement. The Equal Justice Initiative's Monument for Peace and Justice will be embedded forever in the memories of all 24 GCT travelers as a reminder of the horrors and injustices of brutal lynchings. At this point in our travels, we needed a "time out."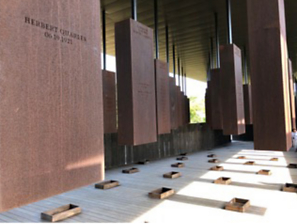 At the National Memorial for Peace and Justice, 805 steel hanging rectangles represent the U.S. counties in which a documented lynching took place.
We then set off for Mobile, the final destination of the trip. We and our fellow travelers had time to decompress a bit and to sort out our experiences. What atrocities have been committed by whites to subjugate and dehumanize blacks. What sufferings and sacrifices have been made by blacks and others sympathetic to their cause. What heroes, known and unknown, emerged from this dark moment in our history.
Where do we go from here? Perhaps we can begin by acknowledging the many uncomfortable truths and by comprehending what gross injustices have resulted. Through the leadership of the Equal Justice Initiative, we must strive to find the means to assure equal justice for all people regardless of their skin color.
The two of us express our deep gratitude to Grand Circle Travel for creating this trip, Dan Koster for attending to the many details of its realization, Program Director, André Lee, for his outstanding knowledge and sensitivity, and the fellow travelers for their curiosity and inspiring input. Many individuals, some known, some not, contributed immensely to our Deep South experience where the two of us truly learned the importance of respecting ALL human life and understanding that love for human dignity truly has NO color.
Experience this moving historical journey through the Deep South when you travel on Grand Circle Travel's New! Let Freedom Ring: A Civil Rights Journey.