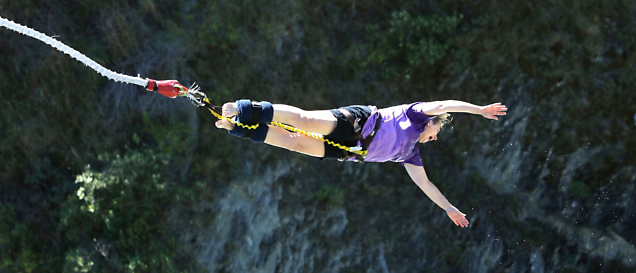 Despite some (completely understandable) pre-jump jitters, Sheryl looked like a natural.
By Sheryl M., first-time Grand Circle traveler from Sun City, AZ
When I traveled to Australia and New Zealand in February, 2017, I knew I wanted to try everything possible. I have pushed myself throughout my life to do things that I'm afraid of, so I decided I would climb the Sydney Harbor Bridge in Australia and go bungee jumping in New Zealand.
The bridge climb wasn't as terrifying as I expected and the view was amazing. But when I finally faced the reality of the bungee jump in New Zealand, I started to question my courage.
I watched another person jump, and she had several false starts and took quite a long time to do it. I told myself not to look down but when I walked onto the platform, I had to look. Then I admitted to the guy working the platform that I was kind of scared now that I was up there.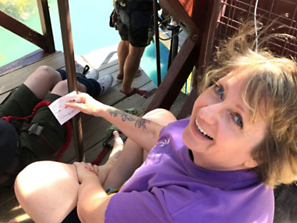 He told me the longer I stood there, the harder it would be to jump. Instead, he advised me to focus on a bridge in the distance, take a deep breath, and he'd count to three—then I should jump.
I did not want to be the person who held up the line for everyone, so I surprised myself—and I think everyone else—by doing exactly what he said!
It was the most euphoric feeling ever to touch down in the water then fly back up. It took the rest of the day for the adrenaline to finally wear off. And every time I watch the video of the jump, I'm proud of myself. One of the reasons I did it was to teach my grandchildren not to be afraid and to push themselves. Right now they think I'm a little bit crazy, but hopefully one day they will think if their grandma can jump off a bridge, they can face their fears too.
Even if heights aren't your thing, you can still experience Australia & New Zealand with both feet on the ground with Grand Circle Travel.