It May Be Delayed, But It's Not Denied
By Howard Axelrod, 26-time traveler and 11-time Vacation Ambassador from Ashland, MA
I will begin with a confession. I am an addict and a sinner. My addiction is travel, which to me seems harmless enough as addictions go, and my sin is curiosity. I take no responsibility for these as I believe I was born with each. In my case both have proven to be incurable. Over the past five decades I have moved the pieces of my life around in jig-saw puzzle fashion to accommodate my irrepressible need to see the world. I have refused many prestigious and lucrative career advancement opportunities as their time and responsibility constraints would have limited my ability to travel. I chose to buy a small house and drive my cars to the point of collapse to have more money to spend on my travel desires. I never thought of any of this as a sacrifice or as denying myself in any way, but rather as gifting myself something far more precious than wood, metal, plastic or money—flexibility, freedom and hands-on, feet on the ground experiences in distant lands. Different people like different things. This is what I like. I had a wonderful college experience and undeniably learned a great deal and received many useful life tools, but in my opinion no formal education can compare to the education which traveling around our beautiful planet has provided.
My wife and I have managed to travel to 85 countries on six continents and have needless-to-say spent many dollars on this. If you asked us today if we would rather have the money back and the travel experiences subtracted from our lives, the answer would be an unequivocal and resounding "No". I assure you that the money we have spent to traverse the globe is the best investment we have ever made. Having more money could never begin to compare.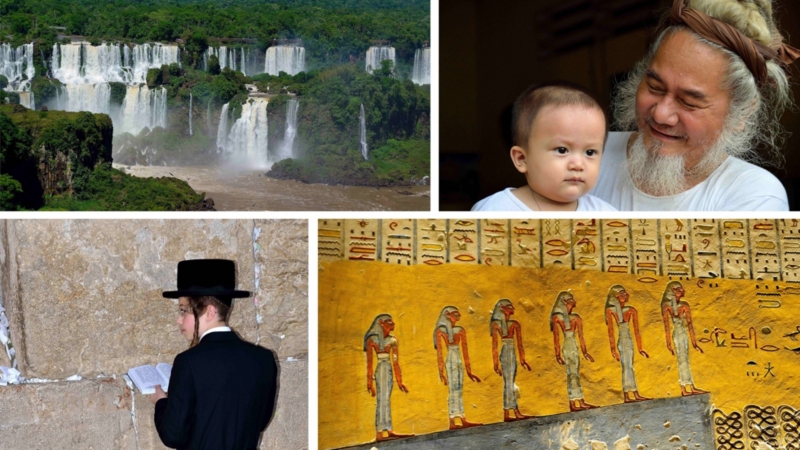 Each year we take three international trips, and 2020 was to be no exception. Then without warning Covid-19 turned the world upside down, derailing adventures that we had been planning and anticipating for years. As each of our journeys was canceled, I became more gripped with fear and anxiety. I am a traveler, a travel writer, and a travel photographer. That is WHO and WHAT I am. It is my essence, my soul, and my identity. Dreaming about and planning our next trip is what gets me out of the bed in the morning and helps me sleep peacefully at night. Without travel, who am I? What am I? What is there left for me? I was about to embark upon a new, dark, uncomfortable, cerebral and emotional journey that would answer these questions.
I had fallen into a state of depression. Would Americans ever be allowed to wander the globe again? Were my travel expeditions a thing of the past? I was spiraling downward. My wife is an amazingly intelligent and insightful person and attempted to console me. She insisted that what was happening to our travel dreams was not an end, but a "pause". As the news worsened, I was having more and more difficulty buying into this. I became inconsolable. I was struggling and suffering. Mentally and emotionally I couldn't breathe. I over-ate, under-slept, stopped exercising, and became irritable. I was experiencing the classic symptoms of withdrawal. I felt like I had fallen off a steep cliff and after free-falling for a long time actually wanted to hit the earth.
I pushed myself, rallied, and attempted to re-boot. I used the newly available time to rekindle some old interests and take up some new ones. Although these passed the time and provided some enjoyment, it was not enough, and my heart still yearned and ached for the world gone away. Although I was "accounted for", I was not "present". I needed to meet new people whose lives were dramatically different from mine. I needed to see different faces and hear new voices and unfamiliar languages. I needed to marvel at the wondrous landscapes, architectures, flowers, and wildlife of the earth. I needed to smell and taste new and unusual cuisines. I needed to have a meal on a mountaintop, on the water, and in a small intimate café. I needed the sights, sounds, unique fragrances, and commotion of ancient marketplaces in far off lands. I needed to walk on the soil where thousands of years of history had taken place. I needed the pure palpability of these. Only this would return my soul to me. There could be no substitute.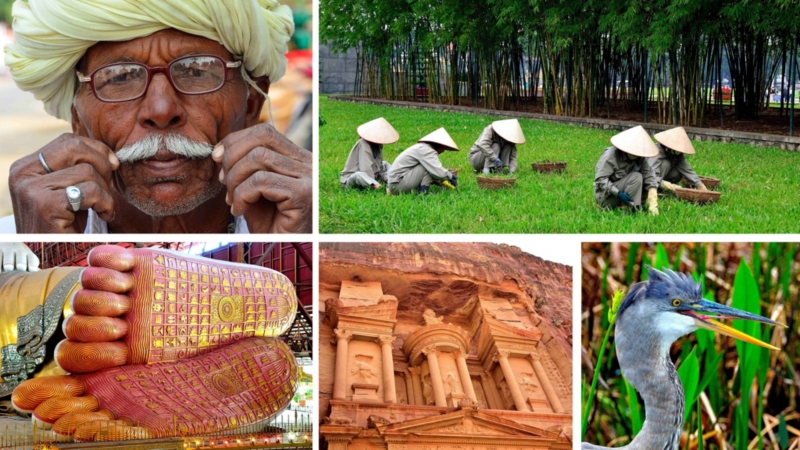 I needed hope and something tangible to hold onto. Even a badly frayed rope would be better than no rope at all. Although I am not a religious person, I petitioned the Lord for an answer, and it came to me in a completely unexpected way. In my readings I stumbled across the quotation "it may be delayed, but it's not denied". Ostensibly, this is in some form written in the Bible. These few words seemed so powerful and timely and I embraced them with all my heart. Patience is one of the most potent forces on earth. Not everything happens in the timeframe that we desire or expect. This simple phrase became my mantra. It gave me strength. I listened to it playing in my head throughout the day and a sense of calm and well-being came over me. I was going to be OK. My game plan became hold on, hold fast, hold out! Yes, "it may be delayed, but it's not denied."
The world has always managed to adjust to tragedy regardless of scope. There is an ancient Asian expression that says that "out of conflict comes change". As a species, humans are more flexible and resilient than we realize. We are finding ways to return to the familiar through "changes" in behavior. Initially this can be painful, but like the pain of childbirth it is soon forgotten when replaced by the boundless joy of a beautiful new baby. As a society we have been tested in extremis and have endured.
Travel is returning. It simply must. And I believe that it will be better than ever! There are many like me that need the continuing education and personal growth experiences that only travel can provide. I am fortunate to have everything I need to live a happy life. My currency is time and my unstoppable need is to explore and discover. There is so much more out there waiting for us all. For me, the more distant and exotic the experience, the better. In my own life, personal growth has only truly taken place outside of my comfort zone.
We are almost there, fellow travelers, and there is nobody more eager than I. So "hold on, hold fast, hold out!" and start packing your bags. It may be delayed, but it's not denied". Definitely NOT Denied!
Howard Axelrod is an Ashland, Massachusetts based travel writer and photographer who has visited 85 countries on 6 continents. He can be reached at [email protected]