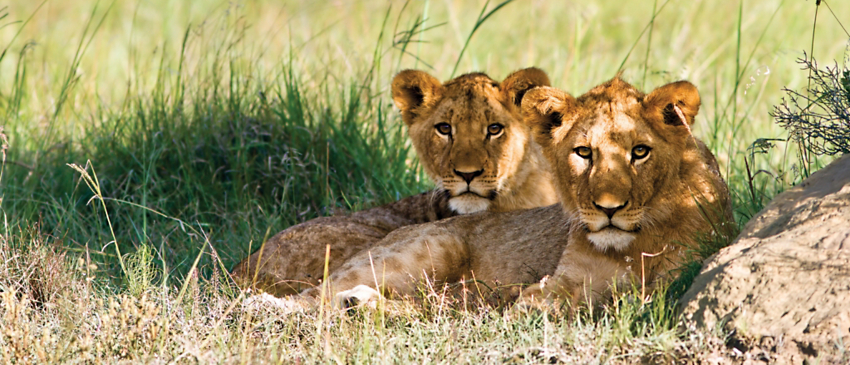 We received this story in response to our January Question of the Month: What's the most exciting experience with wildlife or nature you've had in your travels? You can read more answers here.
By Albert Vizinho, 26-time traveler and 8-time Vacation Ambassador from San Francisco, CA
In the Masai Mara National Reserve, accompanied by "Rolex", our driver-guide, we stopped to observe a pride of three lionesses and cubs resting in the shade of a tree. Their bellies were distended to the point that they were resting belly up. As Rolex stopped on the road so we could observe, we noticed, hidden by some bushes, the remains of what was wildebeest. It obviously had been quite an early morning feast for them. A short distance away was the male of the pride. Had he enjoyed breakfast that morning?
After about five minutes, one of the lionesses rolled over, got herself up and ambled toward our vehicle. Evidently she preferred the shade of the vehicle´s shadow because she lay down right next to it and right beneath where I was seated. I could have reached down and scratched behind her ear, but I dared not. This was truly a memorable moment in the Masai Mara.
The entire time spent there was made even more special because an apprentice guide named Michael accompanied us the entire time. Michael was a Maasai and when we reached his village, he joined the other young Maasai men in a dance of welcome even though he was dressed in his guide clothing. The entire time in the reserve was filled with one memorable event after another from visiting the very humble primary school to being welcomed into a Maasai home. This was twelve years ago but the experience has been unforgettable.
Experience up-close encounters with the wildlife during our New! Kenya & Tanzania Safari: Masai Mara to the Serengeti adventure.