We first came across Julie's photography on her blog, "I Dream of Africa," which she created to document her first journey abroad. A few of her favorite photos are featured below; you can read her full story here.
By Julie Gealta, first-time traveler from San Diego, CA
Since I took up photography, Ultimate Africa was a bucket list trip for me. I had planned it for three years and I was not disappointed. It was the perfect time of year, weather-wise, the people were welcoming, and the animals in abundance.
Going to sleep at night listening to all the animals… Being awakened by the sound of a hippo coming out the water next to my tent and eating grass, looking out and seeing the full moon shining off its bum… Hearing hyenas yelping, lions roaring, leopards sawing... Monkeys running across the roof of my tent, giant millipedes crawling on my floor… The spiders I could have done without but the bug spray they put in your tent takes care of them. Everything about this trip was purely magical. I would go again in a heartbeat.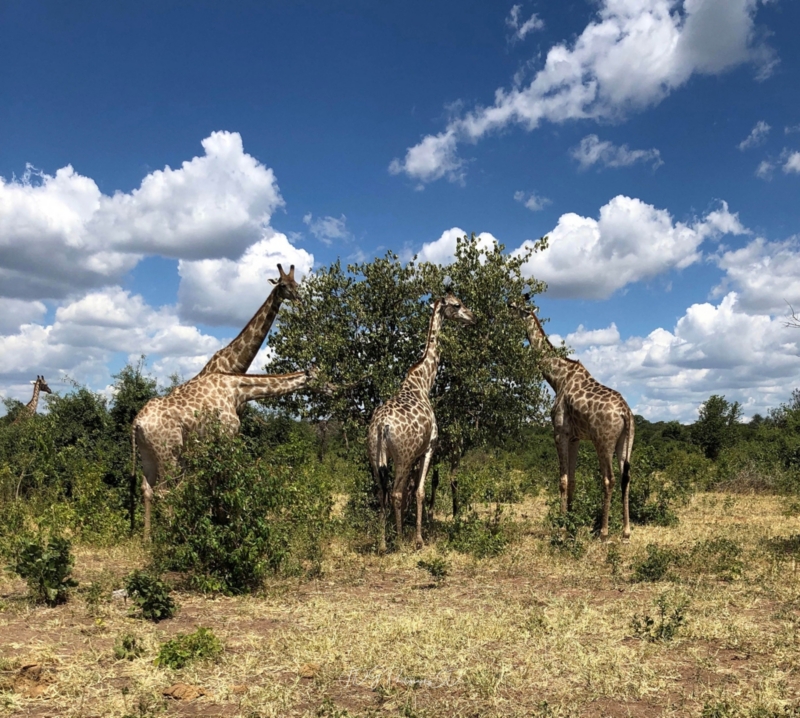 "Tower of Giraffe": These animals are very stealth. To find these in a group around a tree in the open was rare.
"Elephant Tusk": This was a docile older elephant in Kruger National Park on our pre-trip. He had just finished using his head against a Marula tree to get more fruit off.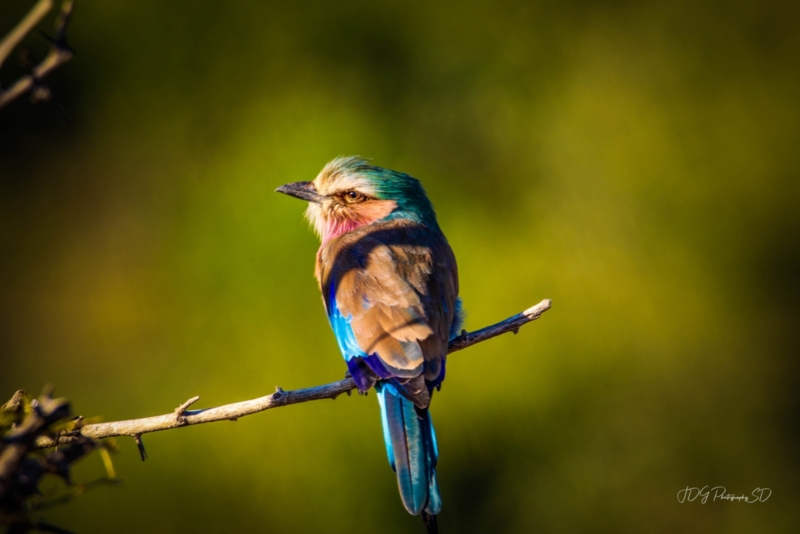 "Lilac Breasted Roller": My absolute favorite bird ever. I was lucky to finally see one in Botswana and then I saw them all the time.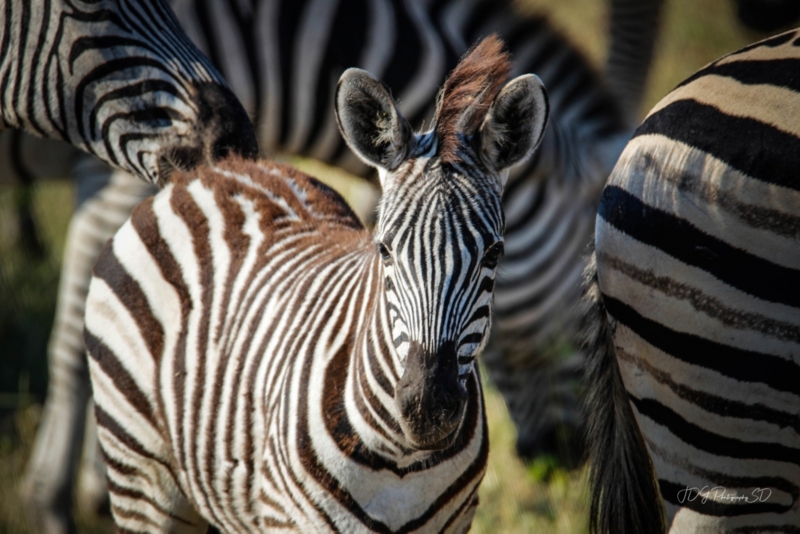 "Zebra Foal": This one just caught my eye and we had a stare-down.
"Warthog": When you're lucky to catch them standing still, you take the picture!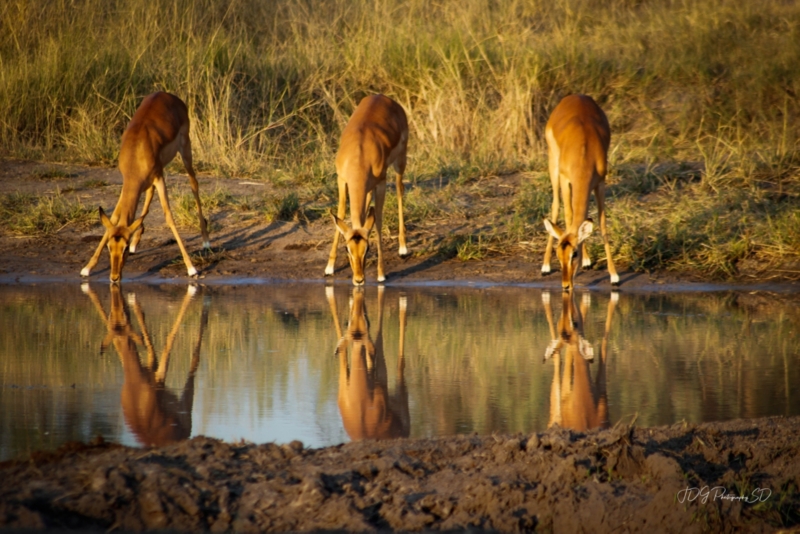 "Impala Drinking": They are known as the McDonald's of the bush but in this case they were absolutely beautiful in the first morning light.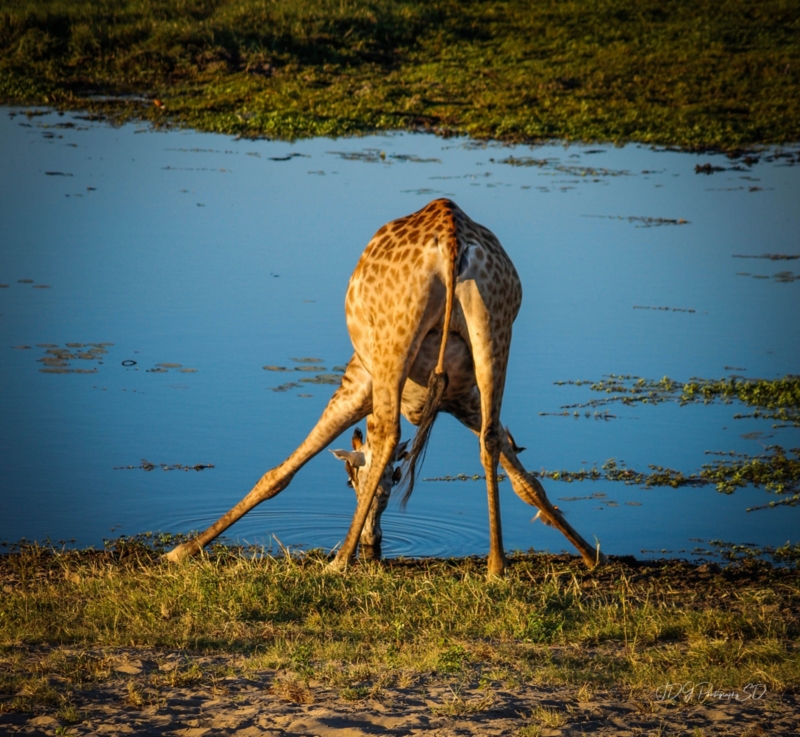 "Giraffe Drinking": This I had never seen before and realized how difficult it was for them and how vulnerable it made them.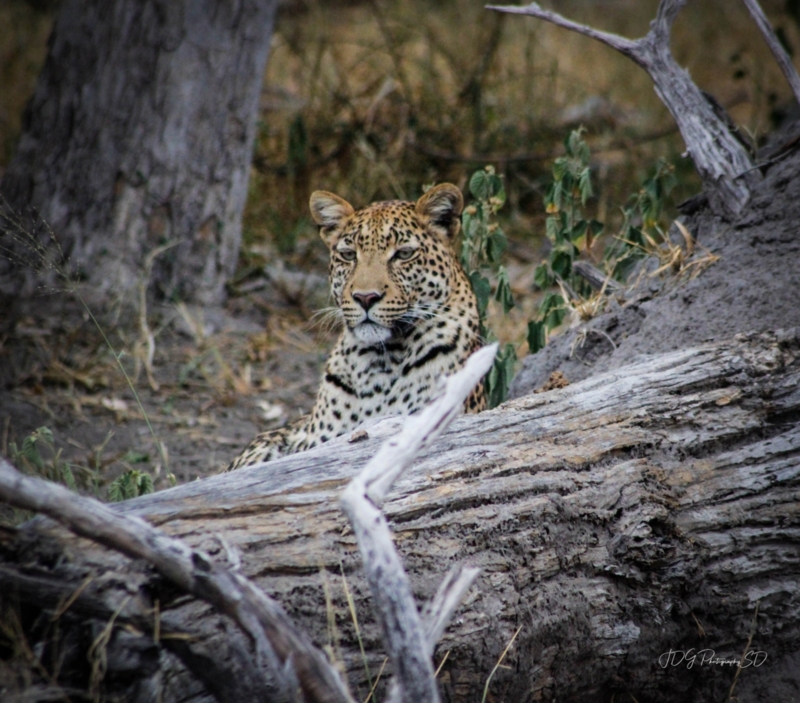 "Leopard": On the last drive of our last day we finally saw a leopard and he was beautiful watching impala and Cape buffalo.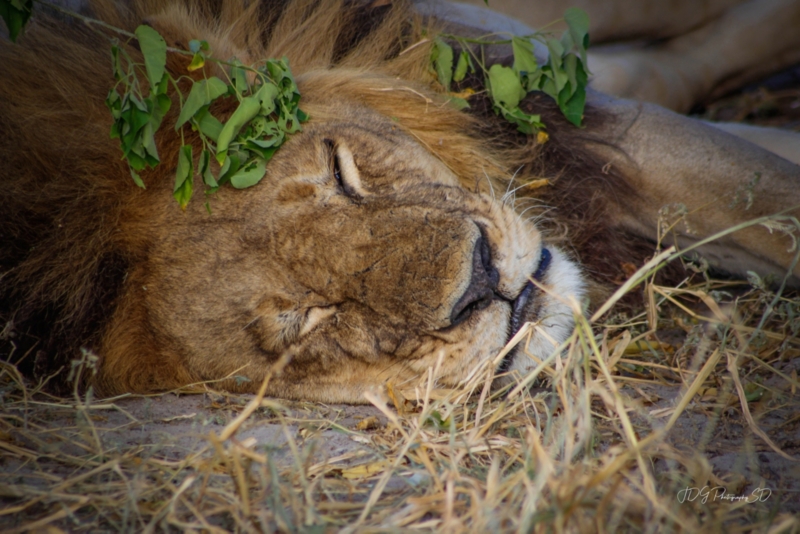 "Male Lion": Doing what big cats do best, sleeping.
"Lioness": We were lucky enough to finally catch one of the big cats waking up.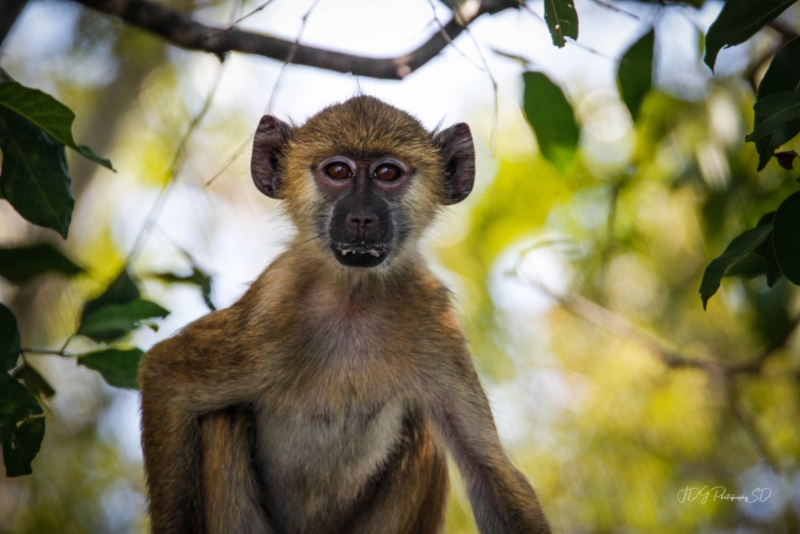 "Yellow Baboon": This fellow was a little upset we came upon him as he was eating.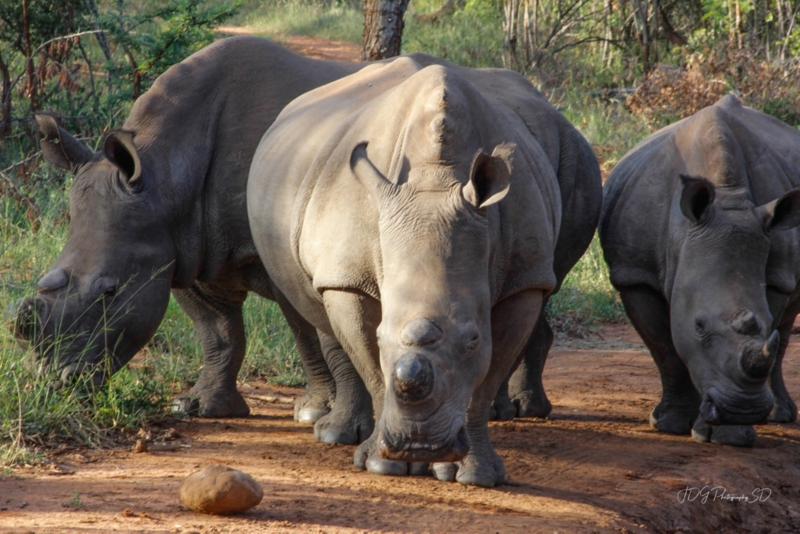 "Three Amigos": The only place we saw rhino was on the pre-trip and they were everywhere and just beautiful.
Fulfill your wildest dreams of Africa with O.A.T. on Ultimate Africa: Botswana, Zambia & Zimbabwe Safari.