Friends: The Best Collectibles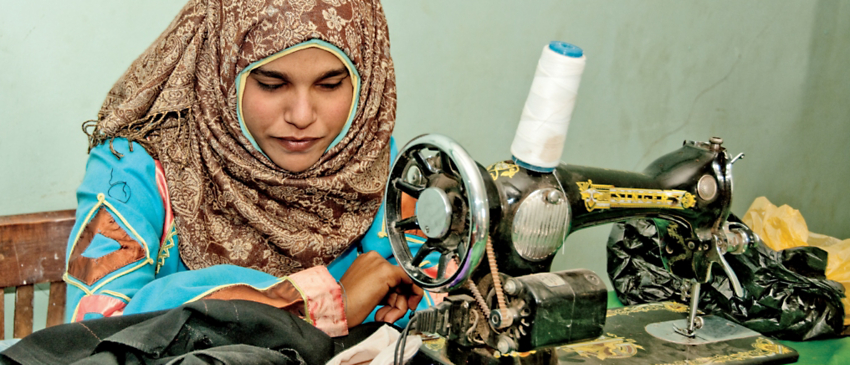 By Carole W., 26-time traveler and 3-time Vacation Ambassador from Hershey, PA
We received this Traveler Insight in response to our March question of the month: What have you brought home from a trip—in your suitcase, heart, or mind—that keeps the destination with you?
Where do I begin? In addition to purchasing a woven scene of Egypt at a school for students learning the trade, and other handmade woven scenes of Fiji and South America (especially in the Andes), I purchased a hand-sewn, four-part scene of Ndebele village life in Zimbabwe by the wife of a Trip Experience Leader with whom we had maintained contact over the years. He was leading a tour two days after we left Victoria Falls, so he came in two days earlier with the wall hanging and also to spend time with my granddaughter Cora and me. And there are others with who I have remained in occasional contact over the years. Each time I look at those wall hangings, wood inlays, and paintings that I have on my walls, I relive some of the best experiences of my life.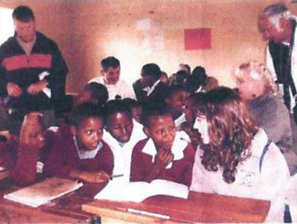 For example, when in Japan, the tour goes to the west coast and in Kanazawa we had a home visit; Nuebo and Mareka (retired aeronautical engineer and retired hospital nutritionist) were delightful hosts and we continued correspondence after arriving back in the U.S. When my granddaughter Allison (who actually can speak a little Japanese) chose a trip to Japan as her high school graduation present, the Mizuguchis were as excited as we were about seeing each other again.
Then the tsunami hit and the tour was canceled—but we rescheduled as soon as possible. I gave the name and address of the family to our O.A.T. Trip Experience Leader who made contact with them. When we arrived in Kanazawa, they were waiting to meet Allison and me to take us to dinner. We also spent the next morning together catching up on their children and mine. They were enchanted with Allie and her Japanese accent, which was correct pronunciation and not how most Americans spoke (also as she is quite tall, Nuebo was fascinated that she was the tallest person in the room).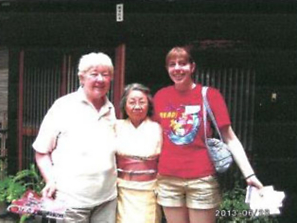 But the friendships we made on our tours (Grand Circle Travel, O.A.T., and Grand Circle Cruise Line) have also carried through over the years. Friends we made on Australia and New Zealand tours continued to keep in touch upon our return to the United States. The four of us a few years later did a Grand Circle tour of Scandinavia together and we visit each other in the U.S.
Also on that tour, we had an overnight at someone's home in southern New Zealand. When Bud, our host, asked us where we hoped to go next, I said Antarctica but my companion Joyce, said, "Not me."
Likewise Dottie wanted to go to Antarctica but her husband Reg also said, "Not me," emphatically. In the spring, I still could not convince Joyce but she suggested I get back in touch with Dottie. I did and the two of us went to Antarctica the following December. Friends I made on my first Grand Circle trip (to China, May, 1998) remained in regular contact ever since, including coming to Hershey to visit.