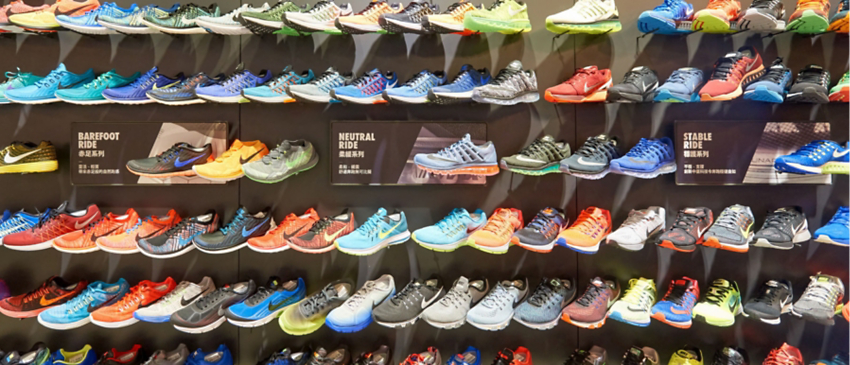 By Barry R., 3-time traveler from Ellicott City, MD
I traveled to China with O.A.T. (Imperial China, Tibet & the Yangtze River) in October, 2016. On day nine of our tour, we visited the Donghan Community for our A Day in the Life experience. Unfortunately, this was one of the few days on our extended trip that the weather didn't cooperate. It rained heavily on the drive to our destination.
The rain stopped just as we arrived, but it left puddles and mud everywhere. As we disembarked the bus, we had a long walk through the old, rural village on the way to our Home-Hosted lunch. Many of the guests tied plastic bags and shower caps over their shoes. Can you imagine the impression we made when we were warmly greeted by the villagers; all these strange tourists with blue and white bags on their feet? What must they have thought of us? This was a memorable moment and an incredibly funny sight, but not the story I'm telling at this time.
I foolishly decided to leave my sneakers uncovered and to just walk carefully between the hazards. Big mistake. My sneakers were soaked and covered with thick mud for the rest of the day. The mud stuck in spite of serious efforts to clean them at the village and back at the hotel. I even took a shower with them on my feet. Unfortunately, by the time I gave up, the soles had come off and the sneakers were toast. They went in to the trash and will live forever in China.
So I immediately set myself the task of buying a new pair of sneakers. I figured a quick stop at one of the many shops in Xian would solve my problem. After eight shoe stores, I realized I was in for a challenge. Few of the merchants spoke English. Shoes are sized differently in China. The shops were mostly small, family-run businesses, with more limited inventories than even the smallest store in the states. I learned to communicate my need and used my calculator to convey my size (once I figured out what it was—45). The merchants laughed at my large American feet. (I only take a size 9.5—not large and common in any store in the U.S.). They called in their friends and family to laugh at my feet, and after a few minutes of fun, we all went on our way.
I had the same experience on our next tour stop (Chengdu for Panda watching). I spent my limited free time between our late afternoon arrival and dinner sneaker shopping. I visited four more shops—meeting friendly merchants, few of whom spoke English, laughing a bit with my new friends, and moving on.
We arrived next in Lhasa, Tibet with a free afternoon to adjust to the altitude. Instead of the recommended two hours of rest, I went shoe shopping. I became a major attraction. I guess it was a novelty to see a lone American shopping in the local market. Children followed me, anxious to practice their limited English. They led me to shops and stalls where shoes were sold. But the merchants still laughed at my large American feet and sent me on my way. I lost track of how many shops I visited.
Finally, I found a pair of sneakers that fit. Halleluiah! Negotiating the price was a futile effort. Although I tried to bargain, the children turned on me and told the merchant about all the shops I had visited that didn't have my size. He knew he had me. I think it was a gesture of courtesy or an effort to get rid of me, but after much haggling and a cup of tea, I ended up getting a slightly lower price; $15 U.S. marked down from $17.
I wear these sneakers regularly at home and marvel at the adventure they led me to. My search for sneakers became one of the many highlights and most frequently told stories of my China trip; right up there with the Great Wall, pandas, and Terra Cotta Warriors.
Bring an extra pair of sneakers with you, just in case, when you join O.A.T.'s Imperial China, Tibet & the Yangtze River adventure.