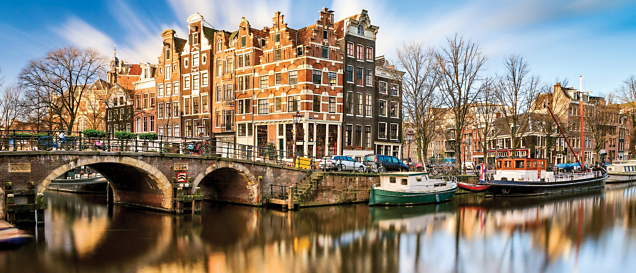 These travelers were in for a special treat when they went looking for art in Holland.
By Roger Z., 11-time traveler and 2-time Vacation Ambassador from Ridgefield, NJ
I love museums and belong to six of them in NYC, so a big part of traveling for me is visiting some of the great and some lesser-known museums. Also, it's so terrific when wonderful things happen by accident.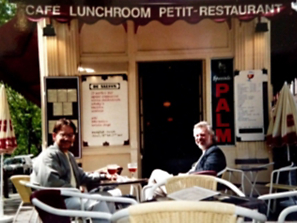 Several years ago, I was traveling with my partner in Belgium and Holland. For several days, we used Amsterdam as a base and would do day trips by train.
One day we took off for The Hague, home to the Mauritshuis. This relatively small museum houses some of the finest Dutch Golden Age paintings. Possibly most famous—and the paintings we were most anxious to see—were painted by Johannes Vermeer: Girl with a Pearl Earring and View of Delft.
Once we found our way to where the paintings should have been hung, there were blank spaces. We asked why the paintings weren't on display and were told they were being restored. We were very disappointed, but learned we could go down to the basement area of the museum and see the paintings while they were being worked on.
The basement, it turned out, was more like a laboratory, and behind a large glass wall both paintings were on easels and there was a restorer at each easel working on them. They were using magnifying lenses that also projected the area they were working on onto large television monitors. Also on monitors was the history of the paintings and explanations of previous restorations in several languages. The paintings were also undergoing cleanings to brighten them back to their original colors.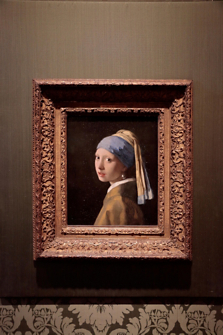 We were standing about two feet from this large glass window and about six feet away were the easels holding the paintings and the two restorers with their backs to us as they worked.
Two of the most famous paintings in the world were about ten feet from us, seen in the most unusual and unique way. It was an art experience of a lifetime. The most incredible thing was that we were the only two people watching this.
Several years later, Girl with a Pearl Earring was on temporary display at the Frick Museum in New York. The lines just to get into the museum to see the painting were enormous. We didn't go. We'd already seen the painting in the most incredible way.
Appreciate Dutch art and history when you join Grand Circle Cruise Line's Holland & Belgium in Springtime River Cruise.