A Conversation with Paul and Nancy R.
Posted on 2/14/2017 12:01:00 PM in Traveler Insights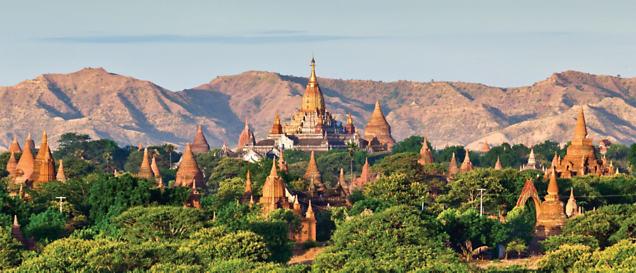 What was your favorite trip with us and why?
We have had numerous favorite trips. It depends on the culture of the location, the fellow travelers that we meet, and the quality of interesting tourist sites. The guide certainly makes the trip, but Grand Circle and O.A.T. seem to be very good about selecting superior guides. We loved Turkey and Vietnam, but Burma was probably one of the top ranking trips. The temples, culture, and exotic people were fascinating. Shopping for new treasures is also always exciting. As far as beauty, it would be hard to top the magnificent colors of the spring trip to Holland to see the blooms.
Do you have any tips or advice for your fellow travelers?
Where ever your adventures take you, do not expect anything to be like it is at home. Experiencing new foreign cultures and foods should be exciting. Enjoy the local people and be a good ambassador for our country. Trying to converse in their native language can be great fun and do not get frustrated that they do not speak English. There is so much to discover and learn from other cultures.
Perhaps you'll have a new favorite destination when you join O.A.T.'s Burma: Land of Golden Temples & Floating Gardens. Preview the adventures that await you in this video.