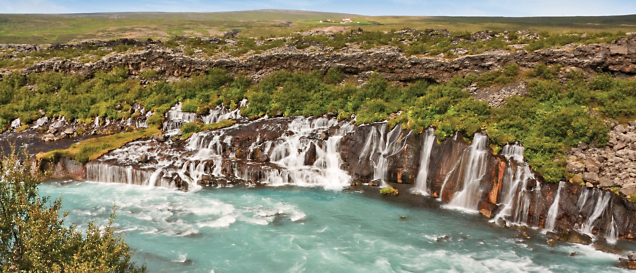 While she's glad to have had the experience of river rafting in Iceland, Lyn would rather view the water from a safe, dry distance.
By Lyn S., 29-time traveler and 39-time Vacation Ambassador from Naples, FL
What's your favorite/most successful way to refer a friend?
I play tennis, I'm involved with a lot of different groups, and I live in a community in Naples so I've gotten to know a lot of people. I'll get to talking about my travels and I usually keep a Vacation Ambassador card on me, so I tell people to check out Grand Circle online. It's fun to refer people, especially when they enjoy it and want to go back. For a lot of people my age who have bad hips or hearts, this might be their first and last trip, but they are so happy to have at least gone on one big trip!
I feel like an ambassador for Grand Circle because I really believe in the company. I'm committed to the company, and I love Grand Circle Foundation. I don't mean to be sanctimonious, but if there is an issue, this company has a presence around the world. They are there and they will help you. I think that's a very good thing. If you travel with a smaller company that doesn't have the wherewithal to do that, you'll be stuck on your own.
Have you had any pleasant surprises during your trips?
I had my first river rafting experience while I was in Iceland. It was my first and probably my last! A bunch of people in my group had done it before, and all in good fun I asked them, "How do you define 'fun'? This isn't fun—It's cold and wet!" It might not be for me but I'm so happy I got to have this experience.
Do you travel solo or with friends?
It depends. I travel by myself sometimes, and sometimes with friends. My husband doesn't like to travel. I'm comfortable by myself. When you travel on your own, you get to do exactly what you want; when you travel with a friend you have to be conscious and respectful of the person you're traveling with. But sometimes it's more fun to giggle with someone than giggle alone.
Maybe you'll give river rafting a try during O.A.T.'s Untamed Iceland adventure. Preview the experiences that await you in this video.