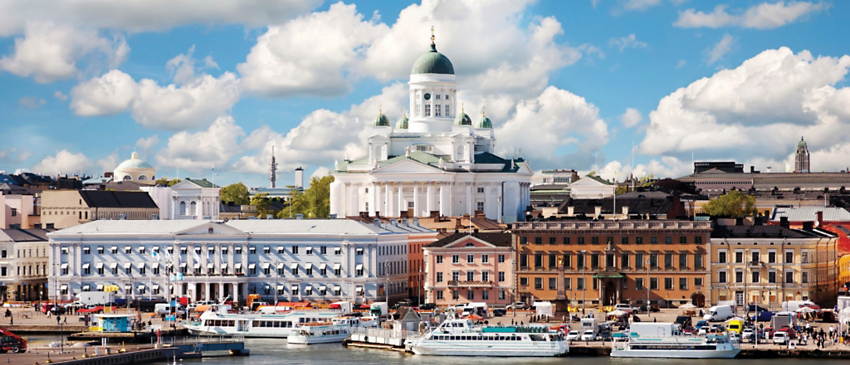 Question: What nation diagnosed its own pollution sickness and turned itself into the most Environmentally Healthy place on earth?
Answer: Finland
Perhaps it is no surprise that Finland cares about its natural resources. After all, the gods of the Kalevala, its national epic, are deities of nature. Mountains, lakes, bears, and trees feature heavily in traditional songs and legends. But this passion didn't always translate into environmental awareness. In the 1980s, sulfur and nitrogen dioxide pollution levels were higher than almost anywhere else in Europe, problems worsened by a heavy metals dependency and a high carbon footprint.
The nation created a Ministry of the Environment, which spent decades acquiring and deploying better equipment for measuring pollution, leading to a turn-around that kicked into high gear at the dawn of the 21st century. Finland made a real commitment—not just in political rhetoric but in public policy—to preserving the bounty of the land. A 2013 plan aimed to make a minimum of a third of Finnish energy renewable by 2020; two years later, the plan was expanded into the Energy and Climate Roadmap, an initiative to become carbon neutral by 2050. (See below.)
Those are among the reasons that Finland occupies the #1 rank in the Environmental Health Index, which considers factors like the quality of a nation's natural resources and its population's risk of illness from environmental issues. Contributing to Finland's near-perfect score of 99.35 out of 100 are its clear air and fresh water, both of which are also #1 in the world in the same rankings complied by Yale University, Columbia University, and the World Economic Forum.
Its reputation as a green country is both metaphoric and literal: 70% of Finland remains forested, and wide tracts of land are preserved under the Wilderness Act and the Nature Conservation Act. Finland truly lives up to the wisdom of its ancient proverb: When a man remembers the land, the land remembers him.
Roadmap to 2050: How Finland is Going Carbon-Neutral
Finland was one of the signers of the original Kyoto Protocol to reduce emissions in 2005.


By 2011, Finland had already exceeded the goals of the Kyoto Protocol by 6%, making it one of the world's faster adopters of greenhouse-gas reductions.


By 2012, greenhouse gas emissions in Finland were at their lowest since 1990, a 16% decrease.


The climate roadmap of 2013 was even more dramatic, outlining a strategy to get to 38% renewable energy by 2020.


The 2015 plan expanded the goals: reduce greenhouse gas emissions from agriculture, transport, waste management, and building-specific heating by 80% for 2050.


The action plan included employing state-of-the-art engineering to yield energy efficiency and low emissions in new construction, renovation of existing structures, real estate ownership, and home use.


Energy subsidies were set aside for improving public transport as well as for the acquisition of energy-efficient vehicles at the consumer level.


Ten municipalities took it a step further, forming the HINKU alliance, which aims for its members to reach the 80% reduction goal by 2030, 20 years ahead of the rest of the nation.


In those municipalities, efforts to meet the goals have included job creation in sectors such as engineering, construction, and recycling, including a Helsinki-based firm that hires the long-term unemployed to convert recycled material into usable goods.


In 2019, with months to spare on its original 2020 deadline, Finland has already beaten its initial goals: 40% of all energy sources are now renewable, and more than half of Finnish electricity is environmentally-friendly. At this rate, scientists say the Nordic nation is solidly on target to meet its 2050 goals as well.


Discover why Finns are proud and protective of their natural resources on our Fjord Cruise & Lapland: Norway, Finland & the Arctic Small Ship Adventure.