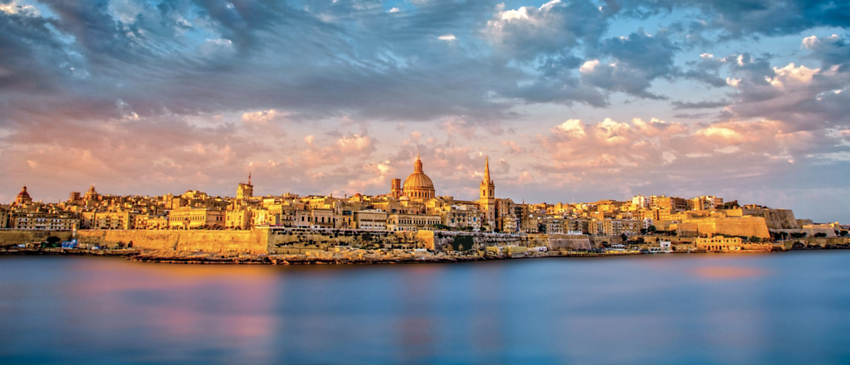 Question: What has its own embassies, diplomats, postage stamp, and UN status … but no territory?
Answer: The Order of Malta.
While you may have heard of the Knights of Malta, you might not know that they are no longer Knights and that they are not Maltese; in fact, they only borrow space in Malta.
The Sovereign Military Hospitaller Order of Saint John of Jerusalem of Rhodes and of Malta, often shortened to the written acronym SMOM and the easier-to-say Order of Malta, started out as a charity thing. They were called Knights Hospitaller when founded in 11th-century Jerusalem to provide medical care for religious pilgrims. There were a chivalric order and made up of only nobles, but the knights were not yet the kind who ride into battle.
During the Crusades, they were ordered to add defense of Christians to their calling, becoming the military order that they have remained. But over time, they were forced to move and move again, as various occupations changed the political landscape. In the 14th century, they put down roots in Cyprus and then Rhodes, where they added a fleet of ships.
In the 16th century, they made Malta their base—and flourished there for the 200 years. The building of a mighty fort, a 600-bed hospital, medical schools, and palaces at Valetta made it seem as if they were finally home for good—until 1798, when the threat of Napoleon's army forced them to reluctantly leave Malta behind.
But the 19th and 20th centuries saw the order on the move again across Italy. To this day, they have administrative headquarters in Rome, though no land there either. The order badly wanted to return to Malta, which finally agreed to let them occupy a portion of Birgu, the fortified old city. The order is allowed to act like a state-with-in-a-state there, on the premise that the Maltese flag remains lofted over their properties and that everyone know that the order is there purely as a guest.
Despite not actually having territory of their own, the Order of Malta is considered a sovereignty, with its own passports, postage, coins, and license plates. It conducts its relations with 106 nations and the European Union. That fact that it can do all this without a piece of land to call its own is a good thing—Malta's next chance to end its space-sharing agreement is 2051.
Fun Facts About the Sovereign Military Order of Malta
The Order of Malta has nearly 15,000 Knights, Dames, and associates, as well as 25,000 medical personnel and 80,000 volunteers, but only three official citizens: its chief officers.
Because it was common for frauds to try and trade on the charitable name of the Knights of Malta, the order has registered 16 different versions of its names and trademarked its emblem in 100 countries.
Though recognized by the United Nations, it has no land, so it cannot be called a member state; instead, it is classed as "an entity having received an invitation to participate."
The order is formally recognized by the International Red Cross and still known for its worldwide medical efforts; its most unique contribution is a 192-bed hospital train with 40 doctors and 28 rail cars.
Though headquartered in Rome, the 1571 Grand Master's Palace in Malta remains the site of the House of Representatives of Malta and the office of the President of the Republic of Malta.
Today, only a handful of the members of the order occupy religious positions, and you no longer have to be of noble lineage; the modern era has seen rules rewritten to allow commoners to become members. But they can't apply: they must still be nominated by a member of the order, gatekeepers of a tradition nearly a millennium old.
Experience the unique cultural traditions of Malta when you set sail on our new Italian Coastal Odyssey: Hidden Italy, Sicily & Malta Small Ship Adventure.