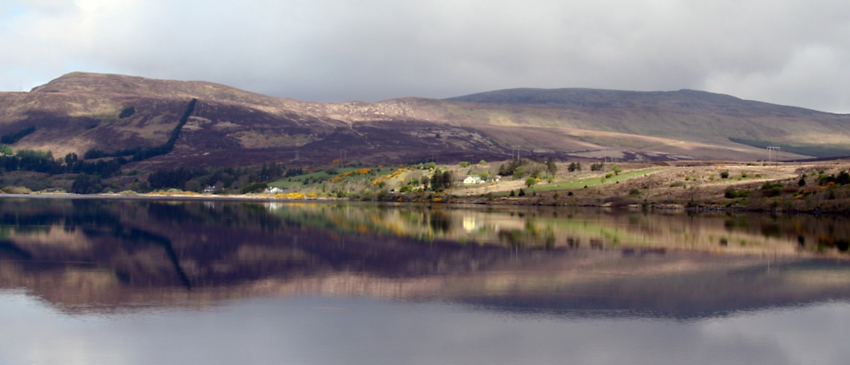 Question: What deadly epidemic inspired the creation of the world's most famous blood-thirsty villain?
Answer: A cholera outbreak in Sligo, Ireland inspired Dracula
In 1832, a young 14-year-old girl by the name of Charlotte Thornley hid in her house as her town of Sligo, Ireland fell into the chaos of a deadly epidemic. The disease—cholera—brought death, poverty, famine, and pure pandemonium to her town as the streets were filled with corpses, mass graves were dug, and victims were buried alive. About 10% of the population died from the disease, but young Charlotte Thornley survived, eventually sharing the story with her son, Bram Stoker—who would go on to write the legendary story of Dracula.
For years, many theories assumed Stoker got his inspiration for the 1897 book and its famed vampire Count Dracula from Transylvania's Vlad the Impaler. This 15th century ruler was known for the ghastly torture of his enemies and also went by the name Drăculea. However, despite the book's setting in Transylvania and the name, there are few other ties to the region. Vlad the Impaler never even lived in the castle that is now known as Dracula's Castle in Transylvania. Instead, new research shows that Stoker's literary work was actually inspired by his mother's horrifying account of the epidemic Sligo faced.
The strongest link between Sligo's epidemic and Stoker's work is Count Dracula's state of being simultaneously dead and conscious. Thornley recounted that in Sligo scared nursing staff would take cholera patients sedated on opium and place them in mass graves before they were dead. Stoker even acknowledged in an interview that the book was "inspired by the idea of someone being buried before they were fully dead," and the title of his novel was originally The Undead before his publisher changed it to Dracula.
Stoker was fascinated by his mother's stories—before writing his book he asked her to write down her memories from the cholera outbreak which he supplemented with his own research of the epidemic. This document remained buried in a Dublin archive until the Sligo Stoker Society discovered and studied it. Other grisly accounts may also have contributed to the horror novel: the town's carpenters couldn't meet the demand for coffins so corpses lay in the streets, and trenches were built around the town to prevent residents from fleeing and spreading the disease.
This newly discovered connection to the novel and its blood-thirsty monster is now celebrated in Sligo. A plaque was placed on the home where Thornley lived during the epidemic and street art around the town embraces the legacy of the world's most famous vampire. These works of art will always remember the epidemic that ravaged the town and the transformative piece of literature that emerged from its memories.
11 Thing You Didn't Know About Irish Author Bram Stoker:
Bram Stoker was born in 1847 on the north side of Dublin, Ireland. As a young boy, he suffered from an unknown illness which left him bedridden until the age of seven when he made a miraculous and complete recovery.


He would grow up to be a star athlete at Trinity College in Dublin where he received a degree in mathematics—not literature or writing as you might expect.


While studying there, he and author Oscar Wilde fell in love with the same woman, Florence Balcombe. One summer while on vacation, Wilde fell head-over-heals for Balcombe; but, Stoker swept in and stole her heart. The two were married and stayed together until Stoker's death in 1912.


Stoker began his career as a theater critic, and after a review of Hamlet, he impressed the play's star actor, a man named Henry Irving. Stoker would go on to manage Irving's career as well as his theater, the Lyceum Theater in London which still runs shows today.


As Henry's manager he had the chance to travel to the U.S. where he met President Theodore Roosevelt and William McKinley as well as his pen pal and idol Walt Whitman.


As a stage manager, he also was on the literary staff for The Daily Telegraph in London and began writing his works of fiction including the novels The Snake's Pass in 1890 and Dracula in 1897.


While he is known for his horror fiction, that wasn't the only genre he wrote in—over half of his works were Victorian romances.


Steven King has cited Stoker as an influence on his works, most notably the novel Salem's Lot which King created as a retelling of Dracula.


Stoker's cause of death remains a mystery—various reports suggest a stroke, syphilis, or exhaustion from work. His cremated remains were placed on display in Golders Green Crematorium in London. Visitors can also catch a glimpse with an escort into the room to protect the urn from vandals.


In Stoker's obituary, his works of fiction are barely mentioned and instead he was mostly remembered for writing Henry Irving's biography. The Irish Times thought little of his other works, describing it as "lurid and creepy kind of fiction."


In 2018, Dacre Stoker, the great-grandnephew of Stoker published the first authorized prequel to Dracula. He scoured Stoker's notes and journals to create a fictional story about the events the led up to Stoker's writing of the novel. It imagines what Stoker's life would have been like if the creatures he invented were real.
Explore the town of Sligo and learn more about the harsh difficulties the Irish faced in the 19th century when you join us for Irish Adventure: Dublin, Belfast & the Northwest Counties adventure.