How Women World Leaders Are Shining Examples of Success During COVID-19
Posted on 7/14/2020 12:00:00 AM in The Buzz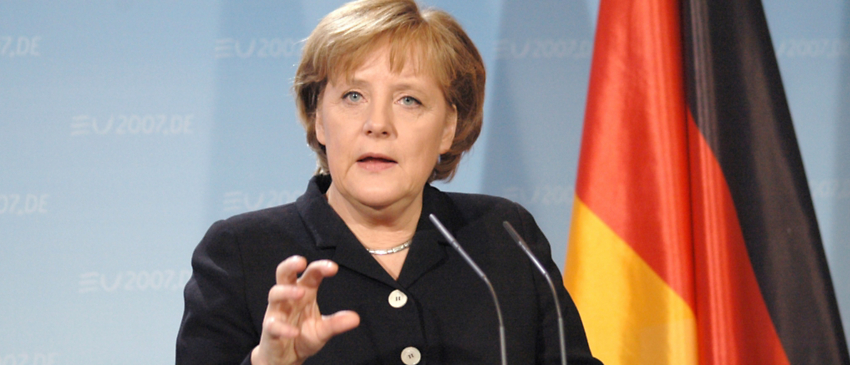 Crises bring out the best or the worst in our leaders, and across the world, the COVID-19 pandemic has certainly revealed who the strongest leaders are in times of turmoil—and many of these shining examples are women. From Europe to the South Pacific, female heads of state have tackled the virus swiftly and compassionately to keep cases and counts low in their nations. Their responses have been thoughtful and deliberate. They consulted closely with public health officials, acted decisively and quickly, and put the health of humanity at the core of their response. As natural nurturers, the often-overlooked leadership characteristics that women bring to the table are more important now than ever.
Female-led countries that have handled the pandemic well may also be a reflection on the greater values of a country that elects a woman to lead. These nations might be more progressive and have a higher level of trust in their government so they felt comfortable with shut downs. It's also important to note that not all countries with female heads of state have been successful at containing the virus, and there are many male leaders whose strategies have been effective. Yet still, women from around the world are challenging the typical traits we associate with leadership and proving that the following qualities are essential for leaders in times of crisis.
Communicativeness
At the onset of the virus, Angela Merkel, the Chancellor of Germany, told the people of her nation calmly and directly that the coronavirus was to be taken seriously, and she predicted that it could infect up to 70% of the population. As a former research scientist herself, she focused on the facts of the virus. She concisely explained how coronavirus transmission works and emphasized how each person had a role to play in preventing deaths. Her direct communication helped to prevent any confusion or denial among Germans during the crucial first few weeks of the outbreak, unlike in the U.S. As of June, Germany's case numbers were far below the rest of Europe and have had a quarter of as many deaths as neighboring France had.
Collaboration
While the island of Iceland is small, the country prevented cases from skyrocketing due to Prime Minister Katrín Jakobsdóttir's quick collaboration with the scientific community to launch contact-tracing teams and free testing for all. To come up with the best strategies during times of crisis, leaders like Jakobsdóttir know to surround themselves with experts and listen to their advice. They check their egos at the door to work together to come up with the best response strategy. By consulting with public health experts proactively, Jakobsdóttir helped Iceland to avoid a lockdown of the country and the shutdown of schools.
Empathy
In New Zealand, the virus was almost completely stamped out under the leadership of Jacinda Arden, the 39-year-old Prime Minister who has shined as one of the world's best examples of success in the face of coronavirus. She's made it clear in interviews that she believes in the importance of being both strong and empathetic in politics—that to face the world's biggest challenges you need to be both. Throughout the pandemic, she has called for kindness and inspired many acts of charity through her nurturing approach. She even calls her country her "team of five million people," and by addressing them with kindness, she allowed the nation to feel comforted during the lockdown.
Inclusiveness
Inclusivity in government and having a diverse range of voices is always important but especially during times of crisis. New Zealand's Jacinda Ardern uses an inclusive leadership style, appointing people of different age, gender, culture, religion, and sexual orientation to political positions. This diverse range of faces and life experiences at the table helped to bring innovative solutions for combating coronavirus.
In Finland, the world's youngest head of state, Sanna Marin, used her young age as a strength and strategized how to reach the younger generations with factual information. The response involved using social media to spread facts online to reach millennials who do not watch the news. Her approach has helped Finland to have one of the lowest COVID-19 rates in Europe—a total of about 7,000 cases and 300 deaths as of late June.
Compassion
Erna Solberg, Prime Minister of Norway, took compassion to a whole new level by extending open arms to her nation's children during this difficult time. She held a press conference for kids only, no adults allowed, where she responded directly to their questions, took time to explain what is happening, and why it's okay for them to feel scared. This thoughtful moment of compassion for her nation's children is moving in comparison to the assertive and dominant leadership traits we typically see in male heads of state.
Decisiveness
The island of Taiwan is one of the few places that appears to be emerging stronger from the pandemic due in part to President Tsai Ing-wen's quick and assured response. The risk of an outbreak in Taiwan was high due to the country's close proximity to the mainland of China, but instead of delaying longer than needed, Ing-wen locked down Taiwan quickly. This decisiveness saved lives—so far there have been only about 450 cases and less than 10 deaths.