Top 10: Trends for 2020
Posted on 5/7/2019 12:00:00 AM in The Buzz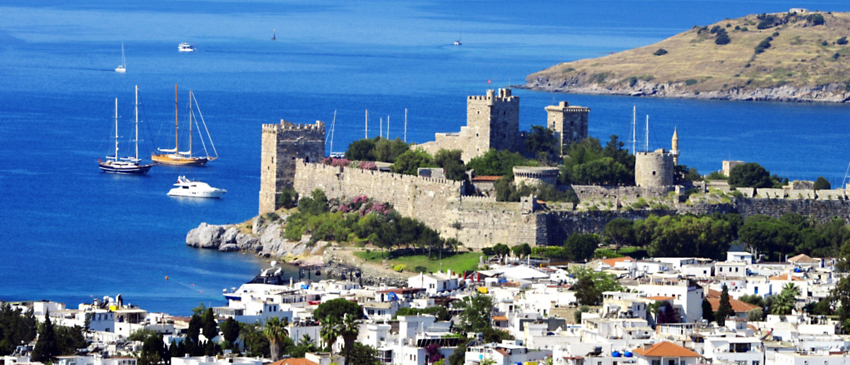 Our travelers are incredibly experienced—and what they look for in a journey, much like our world itself, is ever evolving. As we look toward a new year, here's what we're seeing as O.A.T.'s top trends for 2020.
10. New Itineraries & Destinations
We regularly introduce new adventures to keep our travelers' options fresh and exciting. Here are the most recent additions to our roster of trips:
New Small Group Adventures:
New Small Ship Adventures:
Also for 2020, we're putting finishing touches on O.A.T. adventures in Ethiopia, France, and Scotland. We'll share details in The Inside Scoop when they become available.
9. Share the Adventure
One in four O.A.T. travelers explore with us independently—and 85% of our solo travelers are women. While many take advantage of our free or low-cost single supplements, more and more are choosing to bring a friend or family member along to share the adventure. Connections between loved ones are naturally deepened during overseas travel, as we navigate unfamiliar cultures and customs together. And, it's a lot of fun. Meet two fun-loving travelers in the video above.
8. Personalize Your Experience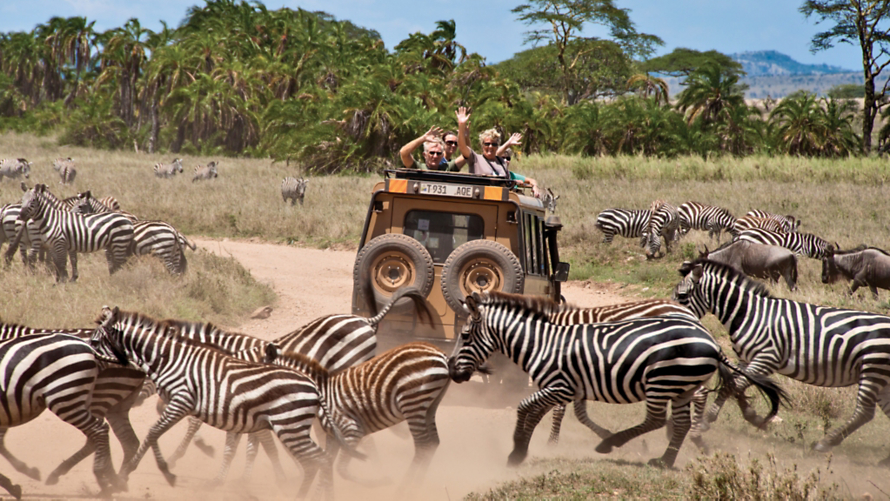 For many travelers, an O.A.T. trip is just one part of a more extensive journey. We are the only American travel company that gives you the freedom to personalize your experience, to help you truly make your adventure your own.
For example, we want you to define the length of your stay overseas. Maybe this means adding an optional extension—or perhaps you prefer more time to explore independently. Whatever you wish to do, we want your adventure to be everything you dreamed about—and today, more than 85% of our travelers are choosing to personalize their experience in more than 90 countries. See all of your options here.
7. Go off the Beaten Path
Some of the world's most iconic destinations struggle with over-tourism; Venice, Dubrovnik, Machu Picchu, and Angkor Wat have all recently imposed visitor caps or other guidelines to combat excessive crowds. We believe it's still appropriate to visit all of these places, as long as we travel respectfully—but there are so many more destinations just under the radar that are worthy of our attention. For some, this literally means the ends of the Earth in the Arctic or Antarctica, or the top of the world in Bhutan. Our most experienced travelers are drawn to Mongolia and the Central Asian "Stan" countries. Or, gain a new perspective on a familiar destination like Italy by exploring lesser-known coastal towns aboard a small ocean ship.
6. Responsible Travel
Eco-tourism is officially defined as "responsible travel to natural areas that conserves the environment, sustains the well-being of the local people, and involves interpretation and education." Our travelers trust O.A.T. to travel responsibly in precious environments like the Galápagos, Antarctica, and Patagonia. Our Trip Experience Leaders in these areas are passionate about preserving the natural wonders of their homelands, ensuring that we, as the adage goes, "take only photos, leave only footprints." In 2018, the Lewis Family Foundation and Grand Circle Foundation donated more than $1 million to conservation organizations, both at home and around the world.
5. Share Videos, Stories & More
Our travelers are very tech savvy, sharing videos, photos, and stories of their travels online—often from the road during their trips. Many are on Facebook, and some are prolific bloggers (who we love to feature in The Inside Scoop!). To give our travelers a forum to share photos and videos with our online community, we've added the ability to upload directly to our website.
Videos in particular offer a firsthand glimpse of what you'll experience on one of our adventures, so our travelers find them invaluable in planning a journey. If you have videos of your own to share, use our new upload feature to submit them by May 31, 2019, and you could win a free trip for two. Here are some tips from our in-house experts on how to shoot and submit videos:
Videos 4 minutes or longer are ideal!If you are submitting several shorter videos, please ensure that each video is at least one minute in length.
Please film your video horizontally.
Upload .mov or .mp4 files only.
Consider weather conditions when filming:

On a windy day, sound can be compromised; you may have to reshoot to avoid audio distortion.
Never shoot toward the sun; it is always best if the sun is behind the person filming.

If you can edit your footage and even include music in your video, please do!
Try to include as many special or unique interactions you have had with locals, wildlife, and nature!
Either video footage or a slideshow of photographs is okay.
Feature only one O.A.T. adventure in each video submitted.
4. Wellness on the Road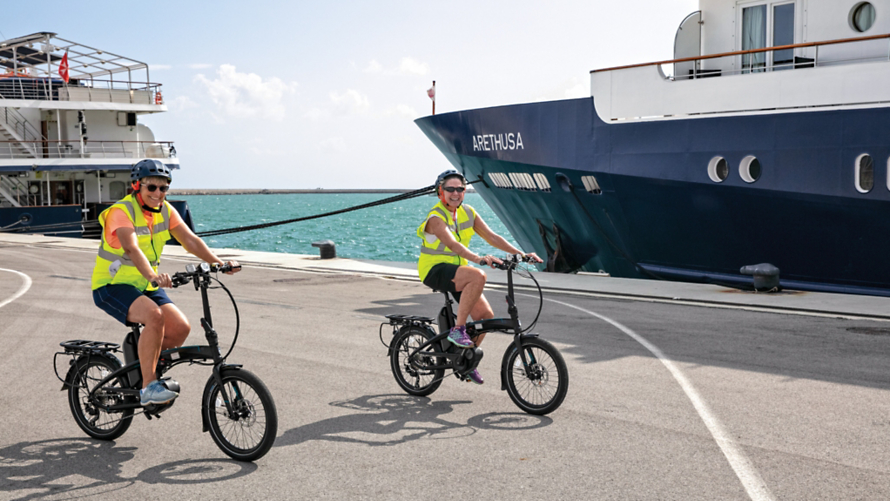 The wellness industry is booming in the U.S., and many trends have roots in some of our most popular destinations. Think saunas in Finland, yoga and meditation in India, or massage in Thailand. But for travelers who want to incorporate more physical activity into their adventure, we've introduced Tern E-Bicycles onboard all of our privately-owned small ships. They offer the opportunity to take in local scenery while working off some calories—and because the e-bikes assist with extra pedal power, travelers can exert as much or as little of their own energy as they wish.
Bikes are available on a first-come, first-serve basis, and Trip Experience Leaders brief travelers on safety, bike operation, and itineraries.
3. Return to the Middle East
After years of political instability in the region, we first announced our return to Egypt and the Nile River in 2017, followed by Turkey in 2018. Clearly, our travelers had been waiting for the opportunity to explore the Middle East, because they responded enthusiastically—prompting us to add additional space to our Egypt & the Eternal Nile by Private, Classic River-Yacht adventure. Most recently, we announced a new Small Ship Adventure for 2020: Turkish Coastal Voyage: Greek Islands, Istanbul & Athens.
2. Small Ship Travel
Small ocean ships are where we're seeing the fastest growing demand. It dovetails with the small group experience on land: a small ship has access to ports larger ships can't reach. Think sleepy fishing villages and remote islands. Even in the more iconic ports, small ships can dock closer to land, limiting your transfer time.
Our small ships carry between 16 and 210 passengers. On land, we explore in groups of no more than 25 (with an average of 22), each with its own dedicated Trip Experience Leader.
1. Experiential Travel
O.A.T. travelers aren't content to see just the world-famous landmarks and monuments. Of course, our adventures include the "must-see" highlights, but we believe it's important to delve deeper into local culture—which means getting into small towns and villages to witness the everyday lives of the people. Some of the most memorable experiences on our adventures are unscripted, and our local Trip Experience Leaders love facilitating interactions with the people you encounter—in fact, they're known the world over for crashing weddings! If there's a particular aspect of local culture that especially interests you, be sure to let your Trip Experience Leader know. From suggestions on how to spend your free time to impromptu "stop the bus" moments, he or she will strive to provide unique learning experiences personalized to your needs.