Top 10: Most Popular New Adventures for 2022
Posted on 1/5/2021 12:00:00 AM in The Buzz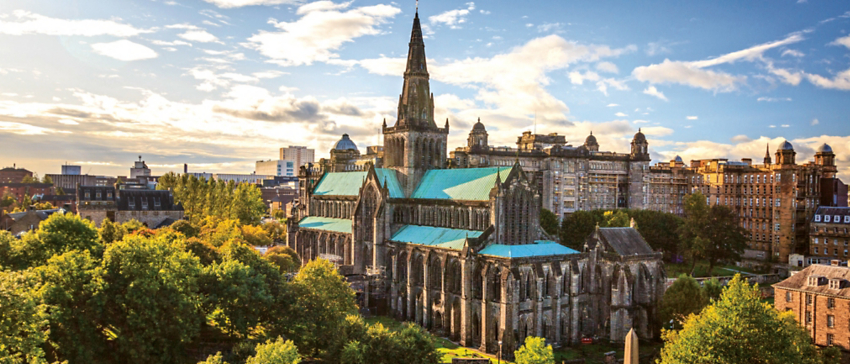 O.A.T. travelers are always seeking out new horizons to explore—and these are our most popular new adventures with travelers in 2022. On every journey, you'll explore in small groups—just 10-16 on our Small Group Adventures by land (an average of 13) and 20-25 on our Small Ship Adventures (an average of 22).
Wherever you dream of traveling next, you can reserve with confidence with our Risk-Free Booking Policy: For any reservation made by 12/31/21, you can transfer to another departure date for any reason—up until 24 hours prior to your original departure—and we will waive any change fees for 2021 and 2022 reservations.
10. Turkish Coastal Voyage: Greek Islands, Athens & Istanbul—15-day O.A.T. Small Ship Adventure
Our most popular independent film: How to Make Greek Moussaka
Optional extensions: Pre-trip: Cappadocia's Unique Landscapes & Vibrant Ankara—5 nights; Post-trip: Ancient Greece: Athens & the Isle of Crete—6 nights
Join us on a unique Turkish coast and Greek island cruise that sails the legendary waters of the Aegean—Homer's "wine-dark sea"—and captures all the glory of mythic heroes of the past. Discover the enchantment and scenic beauty of the Greek islands dotting Turkey's breathtaking Aegean coastline on a week-long cruise aboard a private 50-passenger O.A.T. small ship. Along the way, you and your fellow travelers will explore classical ruins, delve into ancient legends, and immerse yourselves in the charm and traditions of life in the Greek Islands. Experience the Turkish countryside in Dikili, a mountain village in the Kozak Valley. You'll also visit monumental sites of classical history—from the hilltop sanctuary where Hippocrates wrote his famous oath to the great battlefield of ancient Troy, immortalized by Homer in the Iliad.
View itinerary
9. Under the Midnight Sun: Sami Lapland, Norway & the Arctic Circle—16-day O.A.T. Small Group Adventure
Our most popular independent film: Smart Travels with Rudy Maxa: Oslo and Norway
Optional extensions: Pre-trip: Baltic Capitals: Riga, Latvia & Tallin, Estonia—5 nights or Pre-trip: St. Petersburg: Russia's Imperial Capital—5 nights; Post-trip: Copenhagen, Denmark—4 nights
At the top of the world, just above the Arctic Circle, there's a land of astonishing beauty where the summer sun never sets. Travel north with us to the Nordic countries of Finland and Norway on an adventure that no other travel company can offer. From stylish Helsinki you'll journey into the wilderness of Inari, a lesser-traveled region of Lapland, where you'll enjoy personal, intimate connections with the Sami people. Then, cross the border into Norway, where you'll discover Svolvaer, in the heart of the beautiful Lofoten Islands. You'll take in even more of Norway's legendary beauty when you spend a night in the tiny village of Flam, your gateway to the Flam Railway, a vintage train which weaves through the lush mountains and cascading waterfalls that dominate this landscape. Finally, discover two of Norway's cultural capitals when you explore Oslo and Bergen.
View itinerary
8. French & Italian Rivieras: Marseille, Corsica, Elba & Rome—17-day O.A.T. Small Ship Adventure
Our most popular independent film: Smart Travels with Rudy Maxa: French Riviera
Optional extensions: Pre-trip: Southwest France:Toulouse & Carcassonne's Medieval Marvels—5 nights; Post-trip: Central Italy: Hilltop Villages of the Apennine Mountains—6 nights
Strung along the Mediterranean coasts of France and Italy, the Riviera is synonymous with southern European sophistication and warm-weather wonderlands. Begin your Small Ship Adventure with 3 nights in Marseille—a NEW destination for O.A.T. Then, you'll set sail for 10 nights aboard the M/V Artemis, our privately owned 50-passenger ship designed exclusively for small groups and small ports. Cap it all off with 2 nights in Rome. In addition to the glitzy, well-known Riviera locales like Nice and Portovenere in Cinque Terre, you'll have the opportunity to drop anchor in more intimate ports like Bastia, on France's sunny Mediterranean island Corsica; Viareggio, gateway to the fashionable Italian city Lucca; and Porto Santo Stefano, a Tuscan beach town with some of the clearest waters in Italy.
View itinerary
7. Arctic Expedition: Untamed Norway & Svalbard—15-day O.A.T. Small Ship Adventure
Our most popular independent film: The Arctic
Optional extensions: Pre-trip: Reykjavik & Vik: Waterfalls, Glaciers & Geysers—6 nights; Post-trip: Copenhagen: Denmark's Hub of Contemporary Culture—4 nights
Today, you can be one of the lucky few to cross the elusive Arctic Circle when you set sail aboard the 150-passenger M/V Hondius and journey north into the frozen wilderness―uncovering the mysterious beauty of the region's cultural and natural wonders. Your adventure starts in Oslo, Norway, where nature and art are higher laws. Then, fly to Longyearbyen in the Svalbard archipelago, where you'll board your Polar-Class 6-certified ship—the first civilian vessel of its kind, purpose-built for exploring the Svalbard archipelago. We are proud to be one of the few travel companies to circumnavigate this remote region—if weather and ice conditions allow—offering a true expedition as you spend the next nine nights cruising among ice floes, possibly alongside pods of beluga whales, and past the breeding grounds of guillemots and Atlantic puffins.
View itinerary
6. French Impressions: From the Loire Valley to Lyon & Paris—17-day O.A.T. Small Group Adventure
Our most popular independent film: Smart Travels with Rudy Maxa: Paris
Optional extensions: Pre-trip: Paris, Honfleur & Normandy's Historic Beaches—6 nights; Post-trip: A Taste of Basque Country: Bilbao, Guernica & Beyond—4 nights
France is many things to many people, and on this O.A.T. adventure you'll experience the many sides of La Republique. Beginning in Angers, gateway to the Loire Valley, you'll immerse yourself in French history and culture. Explore fairytale-like chateaux that conjure courtly duels, stroll the cobbled lanes of medieval hilltop towns and fortifications, and visit the setting of a World War II tragedy for a glimpse into a dark moment in France's history. Along the way, you'll do—and dine—as the French do: Venture to the countryside for a day on a rural farm, where you'll see how local specialties are produced, and eat your way through Lyon, France's culinary epicenter. Cap it all off in undeniably chic Paris, discovering the city as you've never seen it before.
View itinerary
5. Georgia & Armenia: Ancient Land of the Southern Caucasus—16-day O.A.T. Small Group Adventure
Our most popular independent film: 100 Wonders: Star City
Optional extensions: Pre-trip: Azerbaijan: Baku & Shaki—5 nights; Post-trip: Highlights of Moscow: Relic of the Russian & Soviet Empires—4 nights
For centuries, travelers and traders on the Silk Road passed through these legendary lands at the cultural crossroads of Europe and Asia. Everywhere we go in the South Caucasus, you'll meet the warm and friendly people of these ancient lands—everywhere from workshops and wineries to a cooking class and refugee camp. And you'll enjoy a cuisine widely celebrated for its intermarriage of Eastern and Western flavors; including two Home-Hosted meals to experience the legendary hospitality of a culture that believes "every guest is a gift from God." The rest of the world is slowly waking up to this enchanting corner of Europe—the time to explore these two treasures of the South Caucasus is now.
View itinerary
4. Rwanda: Mountain Gorillas in the Land of a Thousand Hills—11-day O.A.T. Small Group Adventure
Our most popular independent film: Rwanda Gorilla Trek
Optional extensions: Pre-trip: Uganda: The Pearl of Africa—5 nights; Post-trip: Tanzania: The Ngorongoro Crater & Serengeti Private Tented Safari—6 nights
Welcome to Rwanda, land of a thousand hills—a country that emerged from a devastating genocide a little more than two decades ago as one of Africa's most magical travel destinations. Go for jungle treks into Rwanda's Virunga Volcanoes to witness the antics of golden monkeys and to stare down one of mankind's closest relatives during an intimate encounter with mountain gorillas. Seek out the wildlife of Akagera National Park, a protected area in eastern Rwanda that is considered Africa's best-kept safari secret. And our up-close encounters are not just with Rwanda's wildlife. Because our small group is limited to just 13 travelers, you'll get to know the proud Rwandan people in intimate settings to hear their personal stories of survival and discover their hope for the future.
View itinerary
3. Ethiopia: Cultural Discoveries in an Ancient Land—17-day O.A.T. Small Group Adventure
Our most popular independent film: Ethiopia Dances for Joy
Optional extensions: Pre-trip: Kenya: Mount Kenya National Park & Sweewaters Game Reserve—7 nights; Post-trip: New! The Spice Island of Zanzibar—7 nights
Journey to the Horn of Africa and discover the enchanting landscapes and timeless ruins of Ethiopia—home to early Christianity and a powerful kingdom that once rivaled ancient Egypt and the Roman Empire. Meet "Lucy," mankind's earliest ancestor, in Addis Ababa, the sprawling Ethiopian capital perched high up on the Abyssinian plateau. Discover the massive stone obelisks of Aksum, a center of early Ethiopian civilization and legendary home of the Queen of Sheba. Witness the living history of Lalibela, where white-robed pilgrims still come to worship in sunken churches carved from solid rock centuries ago. Explore the ancient stone castles of Gondar, Ethiopia's former royal capital; and visit mystical monasteries dotting the islands of Lake Tana—source of the Blue Nile. And you'll marvel at the breathtaking landscapes, wildlife, and jagged peaks of the Simien Mountains.
View itinerary
2. Tunisia: From the Mediterranean to the Sahara—16-day O.A.T. Small Group Adventure
Our most popular independent film: Around the World in 80 Harvests: Tunisia
Optional extensions: Pre-trip: Untouched Algeria: Algiers & Constantine—6 nights; Post-trip: Timeless Morocco: From the Souks of Marrakesh to Seaside Casablanca—5 nights
Join an O.A.T. small group to discover the mystery and romance of this North African crossroads of history—from the ruins of ancient Carthage to the whispering sands of the Sahara. Here, the Romans left many impressive legacies ... the rulers of desert empires built magnificent mosques ... and Americans forged a special connection during World War II. Today, Tunisian artisans ply their crafts in exotic souks and medinas, where narrow lanes snake between white-domed buildings that gleam in the sun. We'll explore this fascinating land and its surprising diversity in true O.A.T. style, from its rich Mediterranean coast to Saharan oases deep in the interior. Along the way, we'll meet Tunisians in local villages and experience their culture through activities such as Home-Hosted meals under the expert guidance of our resident Trip Experience Leader.
View itinerary
1. Scotland Revealed: Legends, Lochs & Highland Landscapes—15-day O.A.T. Small Group Adventure
Our most popular independent film: Bare Feet: Smart Travels with Rudy Maxa: Edinburgh & Scotland
Optional extensions: Pre-trip: Inverness and the Gaelic Island Culture of the Scottish Hebrides: Skye, Lewis & Harris—6 nights; Post-trip: New! Dramatic Landscapes of North Wales & Liverpool, England—6 nights; Post-trip: New for 2022! The Remote Shetlands: Wildlife, Nature & Time-Honored Traditions—6 nights
Rolling hills dotted with castles and churches overlook picturesque lochs ... winding cobbled streets hug stacks of stone buildings ... unspoiled Isles reveal secluded beaches and verdant pastures ... these settings have provided the background for Scotland's rich history, which is the stuff of legends. It's here that the Protestant Reformation changed the religious landscape of the country; where the beloved sport of golf originated; and where kings and queens shaped Scotland's politics. As we trace the coast of Scotland all the way down to its capital city, we'll get an intimate glimpse into the country's past, and we'll meet the warm, inviting locals that call Scotland home along the way.
View itinerary