Recipe: Scottish Cranachan
Posted on 7/7/2020 12:00:00 AM in The Buzz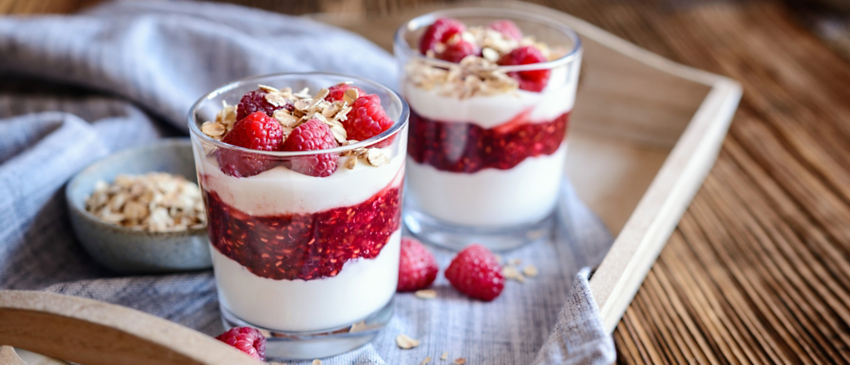 While this dessert is traditionally made for Burns Night—the celebration of Scotland's most famous poet—on January 25, it's a shame to overlook it during summertime when raspberries are in season. (Summer also lessens your obligation to precede it with haggis, as you would for a Burns Night meal.)

Cranachan has roots in an old farmers' breakfast, which consisted of oats and honey stirred into a fresh, cow's milk cheese known as "crowdie." Fresh raspberries and whiskey eventually found their way into the mix, resulting in a treat more appropriate for dessert than breakfast (but who are we to judge?).

Modern-day pasteurization regulations make authentic crowdie difficult to come by, though commercial versions exist made with pasteurized milk. Instead, today's cranachan is typically made with whipped heavy cream. Any Scot will proudly tell you that cream in the U.S. doesn't compare to cream made from Scottish cows—and their raspberries are sweeter, too. Still, it's difficult to go wrong with this combination of flavors. Just use the highest quality cream and the best raspberries you can find.

Scottish Cranachan

Ingredients

1/4 cup steel cut oats
2 heaping cups fresh raspberries, divided
1 tsp fresh lemon juice
2 cups heavy whipping cream
3 Tbsp honey
2 Tbsp Scotch whiskey (or 1/2 tsp vanilla extract for a non-alcoholic version)



Instructions
In a pan over medium-high heat, toast the oats, stirring occasionally, until lightly browned and nutty. Remove from heat and set aside.


In a bowl, roughly mash about half the raspberries with a fork or spoon. Stir in the lemon juice. Set aside.


In a large mixing bowl, beat cream with electric beaters (or use a stand mixer fitted with a whisk) at high speed until stiff peaks form.


Add honey and whiskey and mix on high speed to combine.


Divide the mashed raspberries between four glasses. Place a few whole berries into the mash. Cover with whipped cream and a sprinkling of toasted oats. Repeat the layering process once more.


Garnish with whole raspberries on top and serve.
Perhaps you'll try cranachan with real Scottish cream and raspberries when you join O.A.T.'s NEW Scotland Revealed: Legends, Lochs & Highlands adventure.