Recipe: Panamanian Ceviche de Corvina
Posted on 5/28/2019 12:00:00 AM in The Buzz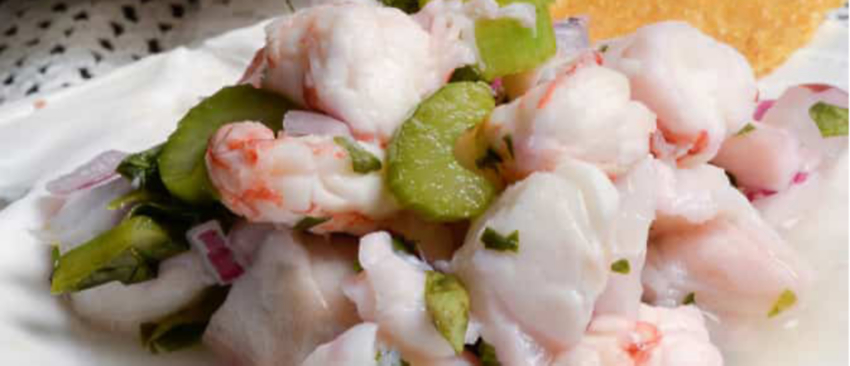 Upon returning from Panama, an O.A.T. associate echoed the words of her Trip Experience Leader: "If you love ceviche, you haven't truly had ceviche until you've tried it at Mercado de Mariscos."
She added, "He wasn't wrong."
Even if you don't like seafood, you can't miss Panama City's famous fish market for a vibrant glimpse of local culture. With coastlines on both the Atlantic and Pacific, Panamanian cuisine relies heavily on seafood—and both restaurateurs and home cooks rely on Mercado de Mariscos for the freshest catch. At around 5am, fishermen arrive to unload the bounty they caught overnight, and buyers know to come early for the widest selection.
While the early-morning bustle makes for entertaining people watching, travelers can arrive at any time of day to enjoy the other side of Mercado de Marisco: the restaurants. Actually, they're more like food stalls with ramshackle plastic seating—but no one comes for the décor. Ceviche is the local specialty, and for just a few dollars per cup, you can sample several varieties: fish, shrimp, or octopus, "cooked" in either lemon or lime, kicked up with different herbs, hot peppers, or olives.
Ceviche de Corvina, similar to seabass, is a Panamanian classic. Unlike recipes with roots in Peru, this one uses lemon instead of lime, and adds celery for a pleasing crunch. While some cultures prefer to marinate ceviche overnight, Panama stops at just a few hours—at which point the fish is fully cooked without sacrificing its fresh flavor. You can use your choice of white fish in this recipe—as long as you trust the freshness of its source. If the concept alone makes you squeamish, substitute shrimp for the fish, and par-cook it before placing in citrus.
Panamanian Ceviche de Corvina (Sea Bass Ceviche)
Ingredients
1 lb. boneless white sea bass
1 1/2 cups finely chopped onion
1 1/3 cups fresh lemon juice
1/2 cup finely chopped celery
1/4 cup finely chopped fresh cilantro
1/2 hot chili pepper, finely minced (optional)
Salt, to taste
Saltines, plantain chips, or tortilla chips for serving
Preparation
Cut the fish into bite-size pieces and place in a large glass bowl or container.
Add remaining ingredients through chili and mix well. The lemon juice should cover the fish.
Cover bowl with plastic wrap and refrigerate for 4-6 hours, allowing the fish to "cook" in the lemon juice.
Season to taste with salt and serve with your choice of crackers or chips.
Serves 3-4
Go right to the source for the freshest ceviche in Panama City during O.A.T.'s Panama Canal Cruise & Panama: A Continent Divided, Oceans United Small Ship Adventure.