Parkas with Purpose
Posted on 5/28/2019 12:00:00 AM in The Buzz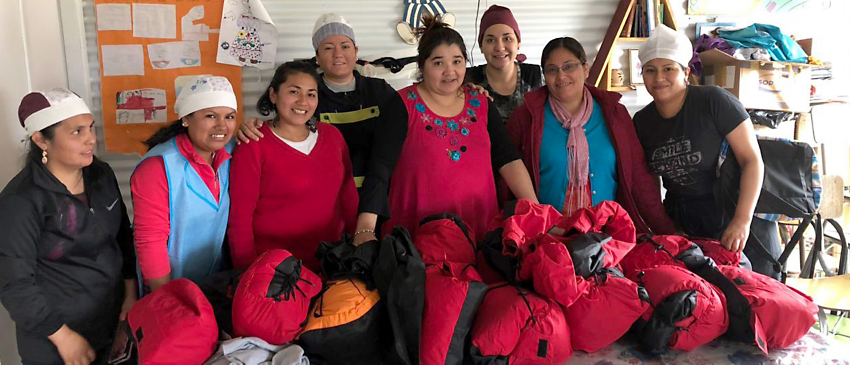 By Magdalena Zoroza, Executive Vice President: Argentina, Chile, and North America
Every year at the end of the cruise to Antarctica, we invite our travelers on board to leave any clothing they will no longer wear—either because they live in a hot climate or they do not want to carry the items back home. We explain all items will be donated to the local community of Ushuaia. Ushuaia, Argentina is the southernmost city in the world and the gateway to Antarctica.
Daniel Catania, who has been working with us for the last eight years as Expedition Staff onboard the Antarctica ship, lives in Ushuaia and is very much involved with the local community. Once the season is over, Daniel gathers all the clothing and leads the distribution of the donations.
This year he organized the donation of 109 parkas left behind by our travelers after their trip to Antarctica. He delivered them to different associations and people in need of a good coat to get through the winter, which is very cold at that latitude. The jackets were delivered to Comedor Juntos Andorra (an organization that provides free meals to people in need), Asociación de Constructores Independientes Ushuaia (Independent Constructing Association of Ushuaia), and some local families in need.
Thanks to all our travelers who gave their warm clothes to a good cause!
Perhaps you, too, will donate your parka to a good cause after O.A.T.'s Antarctica's White Wilderness Small Ship Adventure.