Just Announced: O.A.T. Awarded "Best Tours" in Solo Travel
Posted on 11/7/2017 12:00:00 AM in The Buzz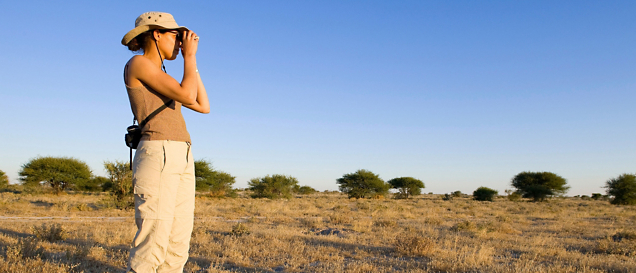 For years, we've been focused on solo travel—so it's an honor to be recognized by a community dedicated to those who explore the world independently.
We are proud to announce that O.A.T. recently received a "Best Tours" Award from Solo Traveler, a solo-centric website and online community focused on providing information, inspiration, and advocacy for the solo traveler and the travel industry that serves them. This is the first year that Solo Traveler has held the awards to recognize solo-friendly tour operators, cruise lines, and other travel entities.
The Solo Travel Awards judged nominees in five categories: Tours; Specialty Tours; Packaged Travel (by on and offline travel agents); River Cruises; and Ocean Cruises. Judging the awards were Spud Hilton, travel editor, San Francisco Chronicle; Keith Jenkins, CEO, iambassador and publisher, Velvet Escape; Andrew McCarthy, director, award-winning travel writer, and actor; Tracey Nesbitt, editor and contributor, Solo Traveler; and Oneika Raymond, publisher, Oneika the Traveller and in-house travel expert for CTV's Your Morning.
This newest award is a reminder that our focus on solo travel is getting noticed, and we want to thank all of our solo travelers for helping us achieve this honor, and for their continued loyalty exploring the world with us.
One out of four travelers joining us on each adventure is solo—and of these, 85% are women. Why are so many travelers joining us independently? We don't believe our solo travelers should be penalized by paying more, so we don't charge a single supplement on O.A.T. adventures, and we provide solo travelers with authentic itineraries in the intimacy of a small group of no more than 10-16 travelers in the destinations that interest them most, including Botswana, Morocco, and India.

They can also expect warm camaraderie in our small groups—after all, they're likely to meet others who are exploring independently, too. And our Trip Leaders are experts in making everyone feel safe and well cared for—and even provide recommendations on ways to fill their free time or the best spot to grab a bite to eat.

We're honored to receive this award, which recognizes what so many of our travelers already know: We truly are the leader in solo-friendly travel along the roads less traveled.
To find out more about the solo travel experience with O.A.T., including videos and stories from our travelers themselves, click here.