Foundation Update: Lessons from Africa
Posted on 9/5/2017 12:01:00 PM in The Buzz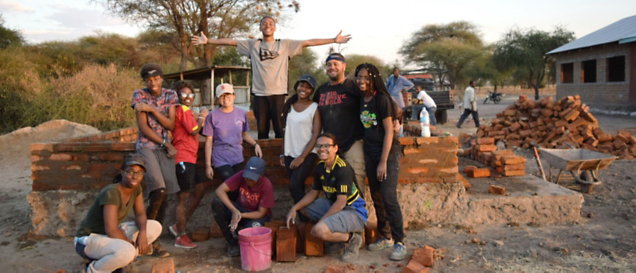 The 2017 Next Generation Leaders built a kitchen for Eluway Primary School in Tarangire, Tanzania.
By Maryan Aden, 2017 Next Generation Leader
Being a Next Generation Leader is not only about working for Grand Circle Foundation for nine weeks and taking a two week trip to East Africa in between. It is about building strong young individuals who, by the end of the internship, become impactful leaders in their communities. The Next Generation Leaders (NGL) program works to ensure that by assisting us in preparing for postsecondary success.
Before NGL, I came in having self-confidence issues, was unsure of my intellectual ability, and felt unworthy of pursuing a higher education. However, now that my time here is coming to an end, I am going to college feeling like a brand new person due to my new found confidence. Many experiences factor into that such as: working in a professional setting for a long period of time—for me, this was in the Small Ships Brand Marketing department—and the two week trip to Kenya & Tanzania.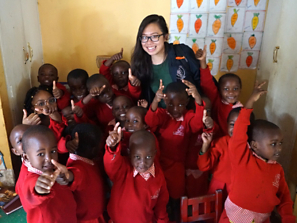 Towards the end of the program, we were challenged to step out of our comfort zone and embark on a new adventure: we were taken on a trip to East Africa. First, we arrived in Nairobi, Kenya where we visited the St. Vincent de Paul Nursery School located in the Kibera community. The nursery caters to children ages 3-7 and acts as a second home for them. Throughout the day, children are fed two meals and are taught about loving Jesus and how significant education is at this time. The children that attend are normally HIV positive or just had trouble coping with the community they live in. However, regardless of their circumstances, they were constantly smiling and engaging in activities and conversations with us. That experience has taught me that regardless of your background, or whatever point you may be at in your life, there are people out there who have much less than you do. It has taught me that compared to others, I live a wealthy lifestyle and I should stop taking it for granted.
Several other experiences have also taught me about community and the importance of it. I witnessed what a real community looks like and how much we lack it back in Boston. People there are extremely welcoming and have a genuine smile plastered on their face regardless of who they are smiling at. Here in Boston, people don't even care to look each other in the eye while walking past one another. I realized how selfish we are back home. Many people only care about themselves and unless an issue pertains to them specifically, they don't bother to intervene or help a fellow civilian out.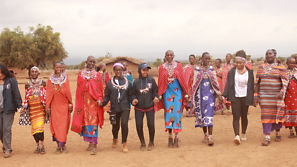 That is partially due to our addiction to social media and those stupid little square things that respond to touch. In Africa, rarely anyone possesses a smartphone, and if you do, you're basically rich. Before leaving home, we were told to leave our phones in Boston and, being the "undisciplined teenagers" that we are, you'd think that we'd be helpless without them while in Kenya and Tanzania, but in all honesty, we were all so engaged in life that no one questioned about a phone until we were on the plane back to Boston. Even coming back to Boston, it feels awkward to use my phone because I've been without it for so long. I'm also not on social media as much as I used to be because I got so acclimated to waking up before dawn and just going along with whatever task was thrown at me.
Throughout the trip, there were many challenges and experiences presented before me that impacted my way of thinking, but the most memorable day for me by far was the visit to Eluway Primary School in Tarangire, Tanzania. Walking in, I knew we would be building a kitchen and feeding 300 kids and their parents, but I was not aware that I would be chosen to assist in slaughtering a goat. Once I was told I would be taking part in such an activity, emotion took over me and I blanked out. I always knew that I had an issue with letting go of my emotions, but this one experience really showed me that this was an actual issue—and if I carried it with me throughout life, I would be doing a disservice to myself. After I assisted in slaughtering the goat, I realized that although I was upset about the situation, I could not go into the next task upset. I knew I had to go back to my team and contribute to the performance we had to do for the children. That particular day impacted me because from then on, I was aware of my emotions and made sure to let go of any negative thoughts I might have had and just live in the moment. I carried that lesson with me all the way to Boston, and I am grateful that it was taught to me in the way that it was otherwise it would not have stuck with me the way it did.
Moreover, I learned that you cannot allow fear to prevent you from pursuing your desires. Before going to Africa, I would constantly live inside my own thoughts. I would always worry about the future rather than living in the present. In Africa, I realized that fear was holding me back from enjoying the moments as they came. I realized that I wasn't making the most of this experience and that the fear of what will happen next was holding me back from trying to divert all my attention to the task at hand. My thoughts were my worst enemy on this trip and the one thing I regret is listening to my thoughts rather than dismissing them.
If I could do the trip over again, one thing I would definitely change is to stop worrying about things not relevant to the present moment. Often, I'd find myself worrying about what my family was doing back home or dumb things that were not relevant to the situations I was in. I'd definitely make it a priority to step up and conquer whatever opportunity was presented to me rather than shy away from it.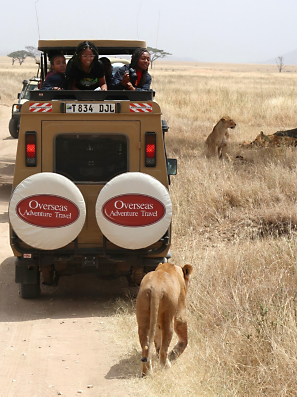 In the workplace, I was given work that I had no prior experience in. That challenged me to ask questions and request help whenever I didn't understand what I was doing. Not only was I given these unfamiliar tasks, but I was given at most two days to complete them so there was always this sense of urgency attached to the assignments. You see, NGL is not about taking away your last summer before college to make you do boring office work, it is about giving you a glimpse on what college work is going to be like. It is about overcoming any obstacle thrown your way. NGL preps us by giving us a network of people we can reach out to in the future if we ever find ourselves in a predicament we can't work our way out of. It's basically like having built in friends. You're kind of stuck having to make a connection with nine strangers before the end of the program. However, it's not that difficult when you travel to another continent with them for two weeks.
Overall, NGL is vital to the success of young adults living in low-income neighborhoods. If I were asked to do this program again, I would not hesitate to say yes—I probably wouldn't even let them finish their sentence. NGL has shaped my life for the next four years and beyond. I am more aware of the environment in which I reside, and not only that, but I am aware of myself and the woman I am meant to become. I am grateful to have been offered this opportunity. Now, I am more than prepared for college, and most importantly, I know I deserve to be there. I have worked just as hard, if not harder, to get to college and I will ensure I make the most of every moment. I owe it to the NGL program for opening my eyes and forcing me to grow up.
Witness the human spirit that so impressed Maryan and her fellow NGLs when you meet the people of Kibera and visit a school supported by Grand Circle Foundation during The Best of Kenya & Tanzania.