Foundation Update: Helping to Feed Local Communities
Posted on 6/2/2020 12:00:00 AM in The Buzz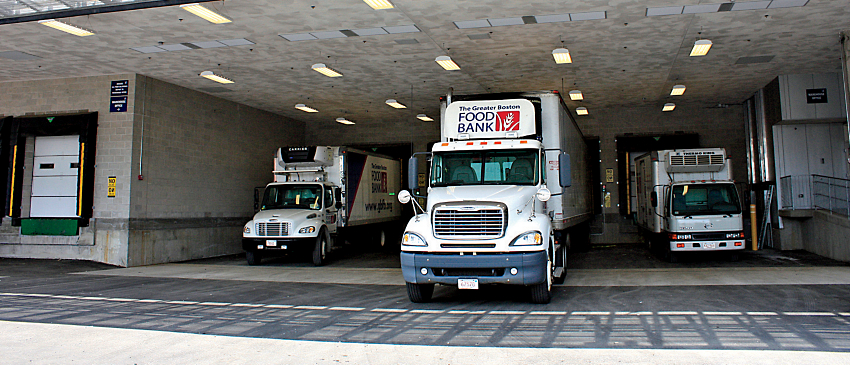 By Jan Byrnes, Vice President, Grand Circle Foundation
As the COVID-19 crisis began to peak in the Boston area, the bleakest news came from local communities of color. Through the Lewis Family Foundation—which oversees Grand Circle Foundation—Alan and Harriet have long supported the work of local organizations in Dorchester, Roxbury, and Mattapan to help bridge the educational and economic gaps between those neighborhoods and other neighborhoods in the city.
Now, another gap has emerged: food insecurity. At the beginning of the crisis, Alan and Harriet reached out to Catherine D'Amato, Executive Director of the Greater Boston Food Bank, to determine how best to help. She told us that she needed help getting food to the doorstep, because many families simply don't have the resources to get to satellite food banks. It's known as the "last mile" to deliver food to those most in need.
We are proud to partner with Doug Rauch at the Daily Table, an innovative nonprofit grocer dedicated to providing fresh, tasty, convenient, and nutritious food to communities that face food insecurity. On Giving Tuesday Now, we reached out to our travelers and donors to invite them to join us in supporting Doug in his mission. Together, we raised $34,777 from 258 donors—$20,000 of which was matched by Grand Circle Foundation, for a total donation of $54,777.
Our gift is already helping deliver food to more than 700 families of students aged 5 to 15 in the Dudley neighborhood of Roxbury and Grove Hall in Dorchester. The average net worth of these families is $8—yes, just $8—and most families live paycheck to paycheck. The cost to feed a family of 4 for one week is $34, and each delivery includes rice, beans, leafy greens, chicken, and fresh produce. This is meant to provide one full meal per person for 7 days, versus a supplemental box that assumes families have some ingredients on hand (which is what other boxes typically are).
On behalf of Alan and Harriet, the Lewis Foundation, and Grand Circle Foundation, thank you to all the generous donors who joined us in supporting this vitally important effort. When so many things feel out of our control, helping to put food on a family's table is the best way we can help to make a difference.
To learn more about Grand Circle Foundation and our efforts in Boston and around the world, visit www.grandcirclefoundation.org.