Foundation Update: Flood Relief in Vietnam
Posted on 11/24/2020 12:00:00 AM in The Buzz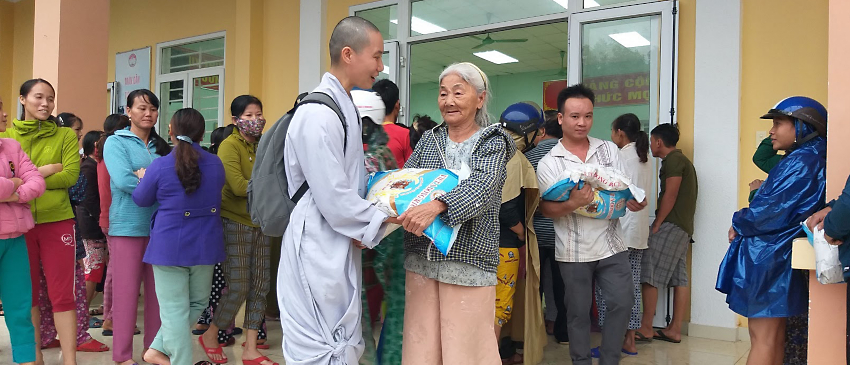 In late October, Grand Circle Foundation's team in Boston received an urgent request from Vu Nguyen Van, our Regional General Manager in Vietnam. Central Vietnam, including the city of Hué, had been hit by a devastating typhoon. More than 43,000 homes were underwater, and 133 people were killed.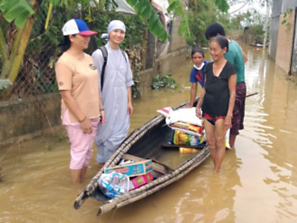 Minh Tu Orphanage, which Grand Circle Foundation has supported since 2002, was badly impacted. In addition to taking in villagers whose houses were flooded, the orphanage is home to 17 nuns and 135 orphans—four of whom needed to be hospitalized. Vegetable gardens and a mushroom farm that provided both sustenance and income were completely washed away.
Vu appealed to the Foundation for support—which, naturally, was approved. But even before the Foundation had time to respond with funding, our team of associates and Trip Experience Leaders in Vietnam had mobilized with a relief effort of their own. With the help of their families, they put together 30 bags of donated clothes, food, and medicine to personally deliver to Minh Tu Orphanage.
Our teams in Southeast Asia have always shown an admirable commitment to community service—and we are so impressed by how quickly they came together to help the nuns and orphans of Minh Tu. As Khanh Truong, our Senior Vice President in Southeast Asia explained, central Vietnam had been battered by storms for the entire month of October—and even as they delivered supplies to Minh Tu, another typhoon was on the way. "About 1.3 million people are expected to be evacuated in and around the coastal town of Danang," he said, "and the poor people who have just returned to their homes after the last typhoon must now prepare for another one."
While we wait for this terrible typhoon season to come to an end, the Foundation will continue to support Minh Tu with additional food and medicine. We will never forget the swift action our associates took in the wake of this disaster. They truly embrace our mission to help change people's lives.
Visit Minh Tu Orphanage and find out why the organization is so worthy of Foundation support when you join O.A.T. for Ancient Kingdoms: Thailand, Laos, Cambodia & Vietnam.