Foundation Update: Saving the Earth We Share
Posted on 4/16/2019 12:00:00 AM in The Buzz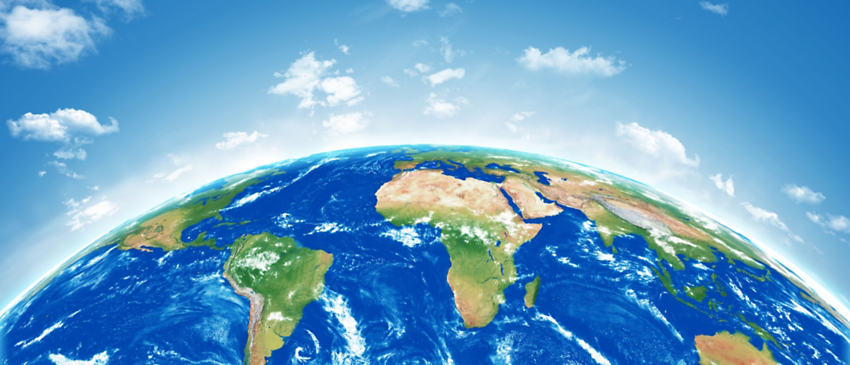 By Jan Byrnes, Vice President, Grand Circle Foundation
Most travelers with O.A.T. and Grand Circle are familiar with the work of Grand Circle Foundation, because you've visited the schools and villages we support around the world. You may not, however, be as familiar with our conservation and sustainability efforts—both worldwide and closer to home.
In 2018, the Lewis Family Foundation and Grand Circle Foundation funded $1,135,985 to 21 conservation organizations. Some of these have been partners for years, including Conservation Media Group, Conservation Law Foundation, Live Free or Die Alliance, and the Society to Protect New Hampshire Forests. These organizations are leading the fight to keep citizens informed and engaged about conservation issues.
Friends of Cedar Mesa, 350.org, and GRIST are a few of the new partnerships we developed in 2018, with a focus on activism, climate change awareness, conservation, sustainability, and land preservation.
In honor of Earth Day, as we strive to protect the planet we share, here are some highlights from our efforts over the past year.
Renewable Energy/Sustainability
We hope to serve as a model of sustainability practices both in our offices and operations, and in the schools and villages we support around the world. Our goal is to equip all Foundation-supported schools with renewable energy sources for new construction projects and renovations.
United States: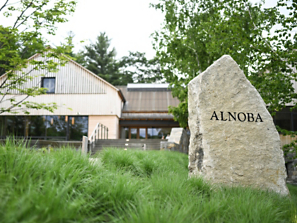 To align with our mission to be a model of sustainability, two additional solar arrays were added to the Pinnacle property in Kensington, New Hampshire in 2018. Alnoba, the largest passive energy building in the Northeast, and all the buildings on the property, are now 100% powered by solar energy, and by changing the heating source in all of the cabins on the property, carbon emissions were reduced 60% year over year.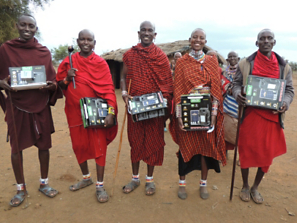 In 2017, we launched an initiative to bring solar lights to homes in the villages we support, where students don't have enough light to study during the evening hours. To date, we've funded 1,349 study lights for seventh grade students.
Also in 2018, we provided 110 home solar systems, each with four bulbs and a phone charger, to villages in Amboseli and Tarangire.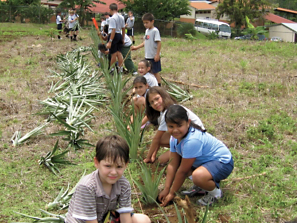 In 2018, we installed solar panels at three Foundation-supported sites in Costa Rica: San Francisco School, Altamira School, and Sonafluca School. On average between the three schools, the installation has reduced electrical bills by 60%.
At San Josecito de Cutris School, in San Carlos, we funded a farm that now provides part of the daily meals that students eat there each day. It grows corn, beans, lettuce, tomatoes, and spices.
We also supported a system for collecting rainwater, which is used to water the crops and for plumbing, reducing water consumption from the main system. Two more schools in Costa Rica, Sonafluca and San Francisco, are working on similar projects. Once operational, water consumption will be reduced by 50%.
Our regional office in Costa Rica has begun the application process for the Certification for Sustainable Tourism, which will take approximately two years.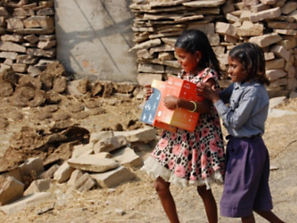 We partnered with an organization called Solar Village Project to provide solar energy and a solar-powered water pump for a community of 1,000 people in India's lowest caste.
Conservation
In 2018, the Lewis Family Foundation funded $1,135,985 to 21 organizations in amounts ranging from $2,000 to $500,000.
United States:
Bears Ears National Monument in Bluff, Utah, is the ancestral home of five Native American tribes—Hopi Nation, Navajo Nation, Ute Mountain Ute Tribe, Ute Indian Tribe of the Uintah Ouray, and Zuni Tribe. It's also home to thousands of archaeological and paleontological sites with nothing in place to protect them from being destroyed unintentionally by hikers, campers, and tourists.
In 2018, the Bears Ears Education Center was created to provide friendly visitor guidance and education on the importance of respecting and protecting the landscape. Funding was a grass-root, community-led initiative with donations from more than 3,000 people, including the Lewis Family Foundation.
Tanzania: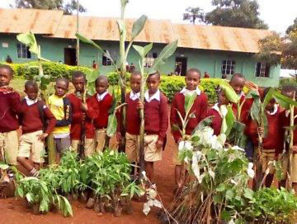 In 2016, we began an initiative to plant 100 trees at every Tanzanian school supported by Grand Circle Foundation. In 2017, we increased our goal to 150-175 per school. In 2018, we planted a total of 2,540 trees. While the majority are shade trees—important to protect children from the midday heat of East Africa—we planted several fruit trees at each school.
We also continued an initiative to protect livestock at Maasai bomas by installing solar flashing lights, which deter predators and prevent the tribespeople from killing lions in retaliation.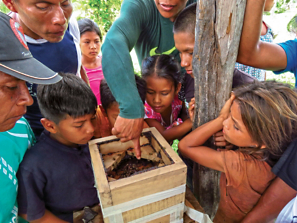 We supported a beekeeping project in the Maijuna indigenous community in Peru, where there is a robust market for the honey of Amazonian stingless bees. The hives provide a sustainable source of income that provides an alternative to logging and poaching.
Eliminating Plastic Water Bottles
Why Eliminate Plastic Bottles?
Plastic bottles require up to 700 years to decompose in a landfill.
Bottling water and shipping transport is the least energy efficient method of water supply in the history of mankind.
Twice as much water is used in the process of producing a plastic water bottle as is contained in the water bottle when sold.
90% of all plastic bottles are never recycled.
About 1.5 million barrels of oil are used every year to make the bottles, and even more oil is burned transporting them.
United States:
At Alnoba in Kensington, New Hampshire, we built a pump house and taps throughout the property to provide fresh water to all who visit, eliminating the need for plastic water bottles. During the week of BusinessWorks alone—O.A.T. and Grand Circle's annual all-company retreat—we eliminated 4,000 single-use bottles.
Costa Rica:
The water in Costa Rica is safe for Americans to drink. Therefore, we now ask our travelers on our Real Affordable Costa Rica and Costa Rica's Natural Parks & Tropical Forests adventures to bring their own water bottles to Costa Rica. If they don't bring one from home, they can purchase one on site, which also supports local businesses. No plastic bottles are used or bought during our entire trip.
For the 2018-2019 season, we plan to save four plastic water bottles per traveler—which means more than 10,000 bottles will be kept out of landfills.
In 2018, O.A.T. launched a project to send a reusable water bottle to every traveler on our Southern Africa adventures, eliminating the need for plastic water bottles on the trips.
Previously, approximately 32 bottles per traveler were used on every trip. We estimate a savings of nearly 60,000 bottles per season.
To learn more about the work of Grand Circle Foundation—and make a tax-deductible donation to the project of your choice—visit the Foundation's website.