Follow us on Facebook to Southeast Asia
Posted on 4/4/2017 12:01:00 PM in The Buzz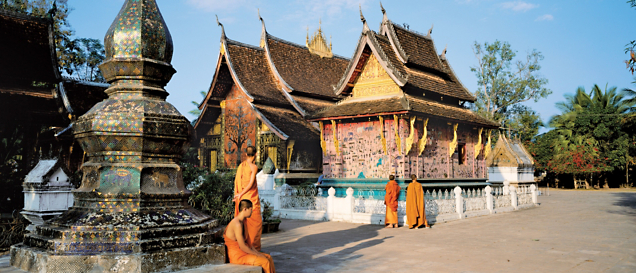 At O.A.T., most of our associates are experienced world travelers—and when they hit the road, they often take to our Facebook page to post updates from their trips. Our community always enjoys the posts, commenting with questions or advice on what to see and do. So we decided to alert Inside Scoop readers to our latest traveling associate, Jillian Desroches, who is posting from the road throughout her Ancient Kingdoms: Thailand, Laos, Cambodia & Vietnam adventure.
Before she departed at the end of March, we asked Jillian to tell our readers a little bit about herself: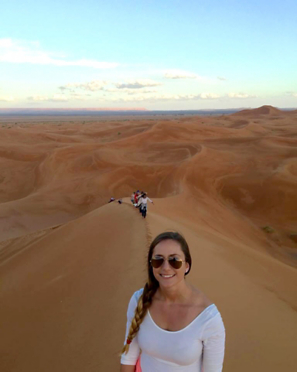 "I have been working at Grand Circle for over three years now. My current role is Worldwide Contracting Inventory Analyst, working mainly as a liaison between Boston and the regional associates regarding any operational issues pertaining to contracting and inventory.

"The Ancient Kingdoms trip to Thailand, Cambodia, Laos, and Vietnam has been my dream trip for two years now! I've only heard great things from everyone I know that has been on it. This will be my first time in Asia, and I am really looking forward to experiencing Laos, as well as Angkor, Cambodia—the 'Holy City'—and its ancient temples and ruins. I am also a huge foodie, so I can't wait to try the local foods in each country—maybe even a few bugs! My hobbies include cooking, hiking, yoga, and, of course, traveling."
Visit us on Facebook to read one of Jillian's most popular posts. And once you're there, don't forget to "like" us to see more from Jillian and the O.A.T. community.
Visit us on Facebook >>
You can follow in Jillian's footsteps when you join O.A.T. for Ancient Kingdoms: Thailand, Laos, Cambodia & Vietnam.
You may also like…
Pictures of Southeast Asia
View a visual love letter to the region.
Three Days in Bangkok
Go off and on the beaten path.
Where in the World?
Where is this glass-covered temple?