Your Best Shots: Our Favorite Traveler Photos
Posted on 5/12/2020 12:00:00 AM in The Buzz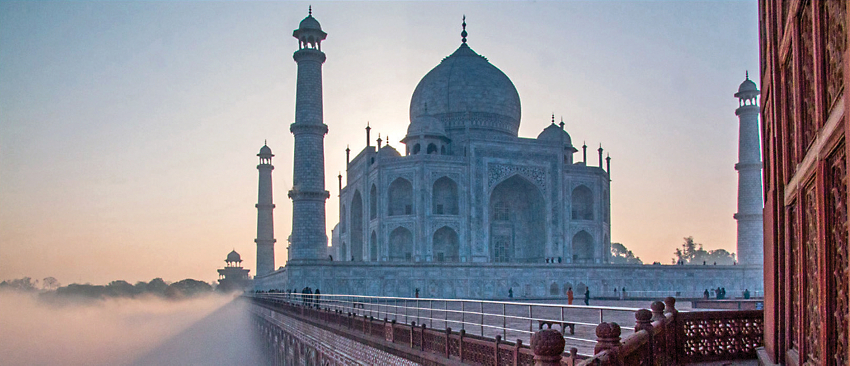 We're always looking for images to share in the Inside Scoop—and you don't need to be a professional photographer to be featured as our Traveler Photo of the Week. Some of our favorite selections are more about spontaneously capturing a moment than carefully creating a composition. Take a look at some of our favorite shots below. If they inspire you to share, you can submit them to our website using our upload tool—which will automatically enter them into our 2020 Traveler Photo Contest—or simply email them to [email protected].
Ready for his Close-Up
During Ultimate Africa: Botswana, Zambia & Zimbabwe Safari, first-time O.A.T. traveler Robert Struwe from Heber City, UT, was capturing a fun moment with traveler Mary Ann Betts—but got "photo-bombed" by this Zimbabwean schoolchild instead.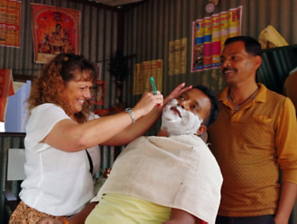 Travel Razor
Vicki Sieber-Benson, a 16-time traveler from Westlake, OR, really tells a story with this photo, taken during Heart of India. Fellow traveler Brenda Peterson is a barber at home—which is not a common profession for women in India. She gave this villager his first-ever shave by a woman.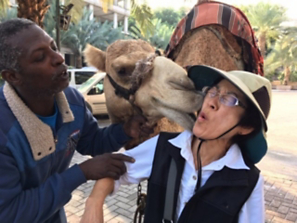 Stealing a Kiss
Considering this was her first encounter with a camel, 7-time traveler Barbara Tanabe of Honolulu, HI, probably didn't plan to get so close so fast. She puckered up to "Sam" in Egypt during Suez Canal Crossing: Israel, Egypt, Jordan & the Red Sea.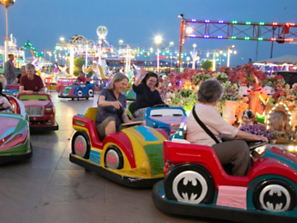 Fountain of Youth
We always say travel makes us feel like kids again—just ask these travelers at an amusement park in Phnom Penh, Cambodia. Tom Baily, a 3-time traveler from Phoenix, AZ, captured the fun during Ancient Kingdoms: Thailand, Laos, Cambodia & Vietnam.
Sunbathing Beauties
We should all be so lucky to find such an adorable sunbathing companion as this sea lion on Santa Cruz Island, photographed by 4-time traveler Mike Gholson from Tempe, AZ during Machu Picchu & the Galápagos.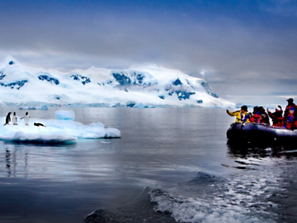 Observing the Observers
As her fellow travelers approached an iceberg occupied by penguins, 14-time traveler Kathy Biehn of St. George, UT, captured this gorgeous scene of Neko Harbor during Antarctica's White Wilderness.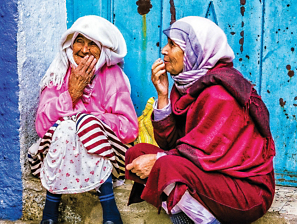 A Charming Interaction
Steven Dos Remedios, an 11-time traveler from Oakland, CA, won the grand prize in our 2018 Photo Contest with this photo, taken in Chefchaouen, Morocco during Morocco Sahara Odyssey.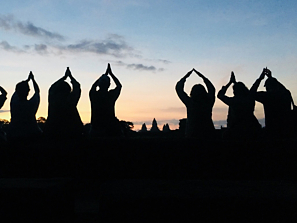 Sunset Silhouettes
Usually, we like to see the people in our photos—but we made an exception for this one from Ira Kushnir, a 3-time traveler from Bonita Springs, FL. He and his group joined some locals for a unique photo op at Angkor Wat during Ancient Kingdoms: Thailand, Laos, Cambodia & Vietnam.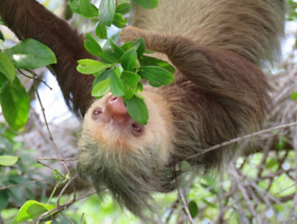 Mindful Eating
It takes a sloth up to a month to digest a single leaf. So, not surprisingly, this one took his sweet time eating lunch—as 20-time traveler David Roberts of Montrose, CO, observed during Real Affordable Costa Rica.
Strike a Pose
Mary Veal, a 5-time traveler from Jupiter FL, sidled up to an unexpected yoga companion atop Machu Picchu. She enjoyed the company of this grazing llama during Real Affordable Peru.
Have photos of your own to share? Upload them to our website—which will automatically submit them to our 2020 Traveler Photo Contest—or email them to [email protected].